equilibrium spa and school
Published: 25-04-2015 - Last Edited: 30-10-2022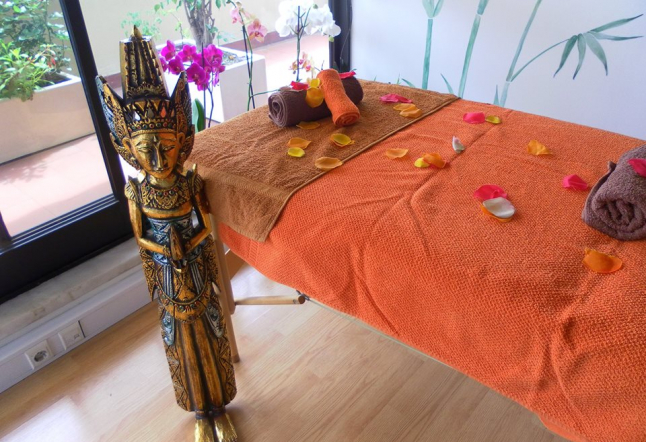 Tired of teaching aesthetics in an environment with people who are not interested in the human being in all its plenitude, Ana Durão began an adventure and started her own health and wellness space. This is how, from a small Lisbon apartment, her dream came true and Equilibrium opened.
More than just beauty treatments, Ana cares for people's health. "To me, beauty comes first from within. If we take care of the inside, we will naturally shine on the outside." It's that interior care that she tries to give to those who cross her path. "I try to help them find their balance."
Having studied Ayurvedic medicine, reflexology, chromotherapy, music therapy, manual lymphatic drainage, geothermal massage, reiki and countless other natural therapies, she has developed a long and complex résumé over 15 years.
Equilibrium's apartment environment makes everyone feel at home. It's a space that exudes positive energy and, above all, an open heart ready to help. "A good therapist is one who knows how to listen and how to create empathy with those who come," she believes.
With the tools she's learned throughout her journey, Ana has incorporated that knowledge into creating something unique and all her own. Her appointments are personalised and start with a long conversation between the client and the therapist. In this conversation, Ana has the opportunity to learn what the person's needs are, what areas need to be balanced and how to achieve that balance.
Based on her client's dosha, the personal constitution according to Ayurvedic science, Ana Durão determines the therapy, including the oil to be used during different massages, the music, what colours that person should wear and what kind of diet they should follow. All of this is combined so that at the end of the treatments, the person has connected to her true self. "It's this union between the body, the mind and the spirit that fascinates me the most about natural therapies. Here, unlike what happens with traditional medicine, the human being is seen as a holistic being, one with the environment around him."
After having consolidated this adventure in her own space, she has now decided to share her knowledge with others lauching her Training School in May 2015. "I want people to learn and to work at making this world a happier place."
Ana Durão's school teaches a bit of everything, from bamboo therapy to guided meditation. The first course, though, is aesthetics. And to make sure her students are the best trained in this competitive market, Ana Durão follows her knowledge in Professional Ethics. "When you're a professional who respects others and takes pride in your work, everything else comes naturally. All my efforts are worth it when I see I have students who want to learn and love the idea of bringing peace and equilibrium to human beings."
Read next >> organii organic cosmetics