dance asia, classes in bali
Published: 31-05-2012 - Last Edited: 12-08-2021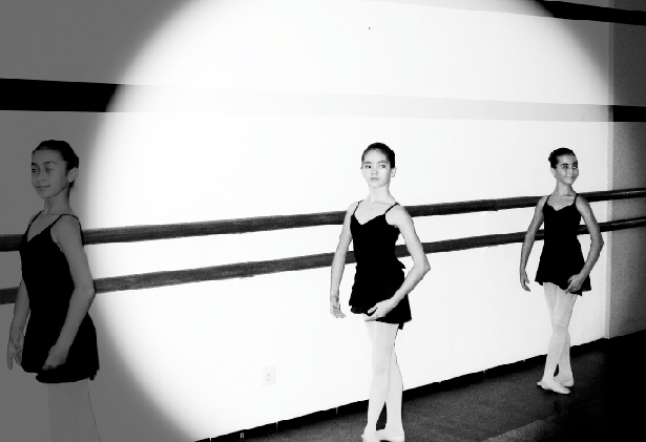 she's got the dance moves in bali
PERMANENTLY CLOSED

Dance Asia's Laura Bong knew she wanted to teach dance from an early age. She enrolled at dance school when she was just 7 years old, and by the time she was 12 she had developed a passion to teach.

Firstly however, she went through the grueling training required to dance and perform ballet; "a most unnatural form", she says. Requiring endless hours of practice on point and a fair measure of pain, to achieve what appears to be so graceful.

It is little wonder that later in her life, having achieved her ambition to teach, she found another passion in her Yoga practice.
Laura is well known to many at Desa Seni and throughout Bali's yoga community. As an Anusara teacher and student, she has participated in many events on the island. As the owner of Dance Asia, she finds that the combination of the two disciplines has brought about some profound changes and benefits. "The first yoga class I tried was an Ashtanga class.  To me it felt strange, the moves were sometimes dance-like but without music.

Much like ballet, Ashtanga works to a syllabus. I still felt the need to break out and once I discovered Anusara, I was hooked, for life," she explains. "In my own practice I can fuse yoga and dance. I found myself stronger than before and the soreness I suffered from a particularly tiring dance session was relieved through my Anusara practice."
Today at her dance studio on Sunset Road, Singaporean Laura is able to incorporate some yoga moves into her warm ups with students and even into some routines. Also much like yoga, dance can be enjoyed by all fitness levels and for a variety of reasons. Dance Asia is busy with young children who are learning to dance, yet there are also a host of classes for those who want to increase their fitness, from belly dancing to salsa, some who have always wanted to dance and those who simply enjoy it.

Dance Asia also has a delightful healthy café at the back of the building and also stocks a great range of shoes and dance wear. ¨From 3 year-olds to a student in her 60's, teaching students of all levels a variety of dance styles is Dance Asia's mission. Drop in, join in, and commit; Laura loves teaching, both yoga and dance as much as ever and the two work beautifully together in her own life. 
Dance Asia offers the chance to get fit, have fun and exercise your creativity. Dance Asia is located on Sunset Road. Classes include ballet, jazz, modern, lyrical, belly dance, and salsa. There are group classes and private classes on request.
Here is the schedule of classes:
Grade 5 ballet, Thursday 4.30-6pm
Grade 1&2, Saturday 10-11am
Grade 3&4, Saturday 11-12pm
The above classes are at WRDS, located at Kuta Central, behind Ace Hardware, opposite Lotus Restaurant.
Kuta Central, Kuta, Bali – 80361, Indonesia – Map Me

Tel: +62-361-847-5891 | email
A second location opened March 2nd 2015 in Umalas with Hip Hop, Capoeira, Break Dance, Belly Dance and ballet classes (3.15 pm pm to 5 pm and private classes from 5pm to 7 pm for adults and teens). Jl Umalas 2, # 94,

Tel: +62-815-1457-1738 
For more info on Bali's best spots for the modern yogi STAY | SPA | PLAY | EAT | SHOP | YOGA – Download our ULTIMATE BALI GUIDE for free.