blissful carrot
Published: 04-11-2015 - Last Edited: 09-11-2022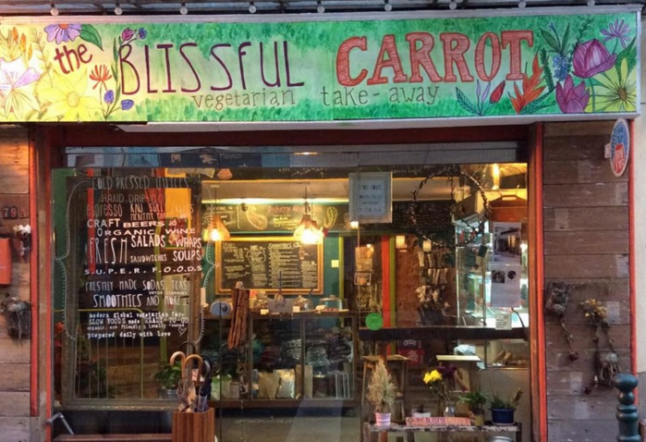 When I think of Macau, conscious living and healthy food are probably the last thing that come to my mind and yet, I was lucky enough to have my yogi friend who pointed me in the right direction. Being a guide for the day and having done a necessary tour around casinos I was thrilled to find this little gem in the Old Taipa. I was so pleasanlty surprised to walk in to a place with such a positive vibe, smiling people and an impressive deliscious, house-made all vegan choice of food.
Blissfull carrot has something to please everyone, everything on their extensive menu looked very appealing, it took me a good 10 min to finally decide. I went for the RAW salad with tons of crunchy ingredients, was super tasty and filling. From cold-pressed juices, smoothies, rice bowls to hearty salads and gluten-free deserts – you won't be disappointed.
The co-founder, Marisa saw a need on the mecanese food scene and decided to bring something fresh to the table and promote raw organic food and sustainable eating. She was kind enough to tailor make a juice for me.
Apart from the mouth watering food, this place will really make you feel welcomed as if it was your friends' house, the staff are happy to answer all the questions and give recommendations.
Thank you Blissflul Carrot for making Macau a healthier place. I just wish there was another branch in Hong Kong!
Read next >> mini city guide – lisbon