mini city guide – lisbon
Published: 05-10-2018 - Last Edited: 09-11-2022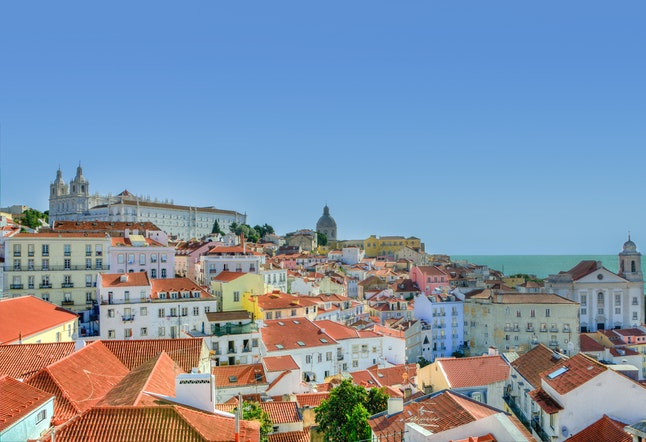 Lisbon – A mini city guide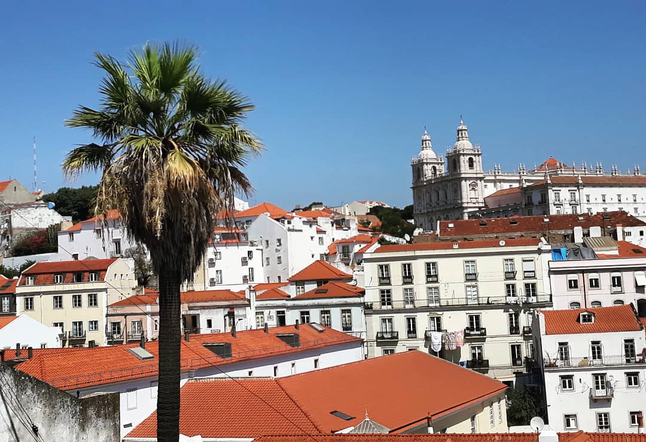 Lisbon is a beautiful city, where you are constantly surrounded by history, and immersed in a rare and vibrant charm. With its beauty, vast amounts of activities, and delicious food… it is a place that everyone should experience!
EXPLORE
-Get lost in the Alfama neighborhood
One of the things that makes Lisbon a so magical place is the vast history and the quaint, take-you-back-in-time charm of the many neighborhoods. You can especially find this in the winding, cobblestone streets of Alfama. As well as walking, you can take a tour in a tuk-tuk – a little three-wheeled vehicle originating from Thailand.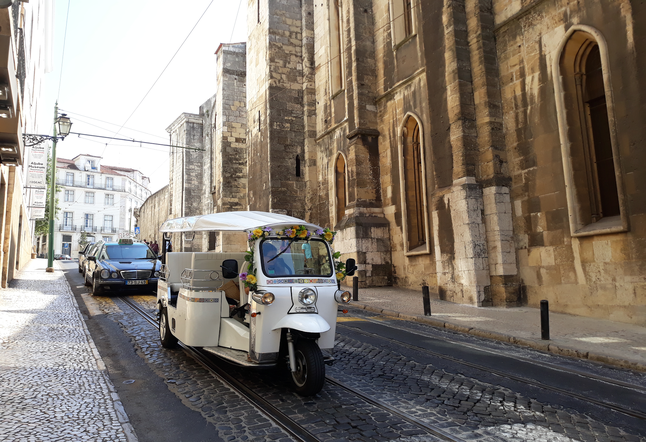 -Castelo de Sao Jorge
Once you get to the top of the Alfama neighborhood, you find the towering and majestic Castelo de Sao Jorge. From here, you can see over the brick-red rooftops of the city, all the way to the water. It is very beautiful, as is the castle itself.
-Beach day
There is a plethora of beaches around Lisbon, some popular and easily accessible by train for as little as 5 Euros (Cascais), and some pristine, less crowded, which feel more like a getaway into the tropics. Praia da Ursa is one and can be accessed by Taxi or Uber.
EAT
-Foodprintz
For a delicious, energizing breakfast or lunch, head to Foodprintz. There, you will find a colorful, fresh menu filled with everything from refreshing smoothies, to buckwheat pancakes topped with goji berries, to tofu scrambles. Everything is plant-based, and the menu is based on the food that is currently in season. You can also head downstairs to the yoga studio for a yoga session.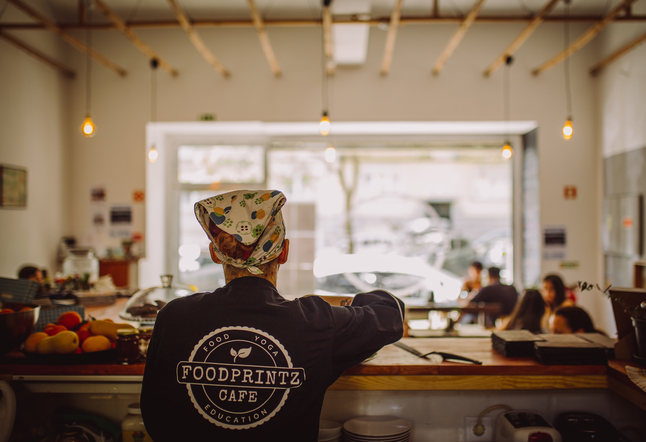 credit foodprintzcafe
foodprintzcafe.com
-Juicy
Juicy Lisboa is open from 10 am to 10 pm and has a large variety of options for breakfast, lunch and dinner so stop by anytime throughout a day for an absolutely delicious snack or meal. There are fresh juices, delicious wraps, breakfast options such as pancakes, and much more. The ingredients that are used are fresh, local, seasonal, and carefully sourced… and you really can taste the difference! Juicy partners with local companies such as Gleba Bakery and the result is delicious.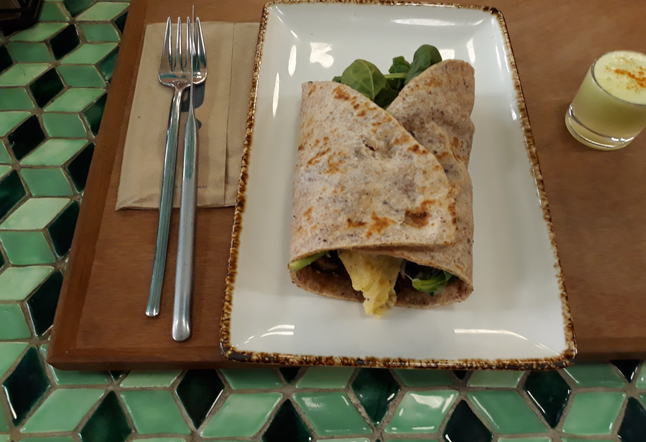 (½ groovy mushroom wrap and immunity shot– a must try!)
-Jardim das Cerejas
Jardin des Cerejas is a tasty and fresh all-vegan buffet with a diverse salad bar, sides, and a selection of warm food such as curry and soup. There are many combinations that you can experiment with, without fear of any non-plant based foods! The atmosphere is lovely, with art-filled walls and friendly, warm service.
(just the salad bar!)
YOGA – MASSAGE
-Ministry of Yoga
The Ministry of Yoga is a peaceful studio and serene space. The moment that you step into the studio, you feel far away from the city, like a mini vacation in itself. There is a diverse collection of yoga classes, so you can find a class that matches your pace and needs. Special events are also held here, such as women's circles.
-Little Yoga Place
Hidden within the hustle and bustle of the very central part of Lisbon, Little Yoga Place is like an oasis of calm. Although the studio itself is small, it has over 20 people teaching and contributing to it. Coupled with the small class sizes, the experience can end up being a very personal one. You can also find special events held during the weekends.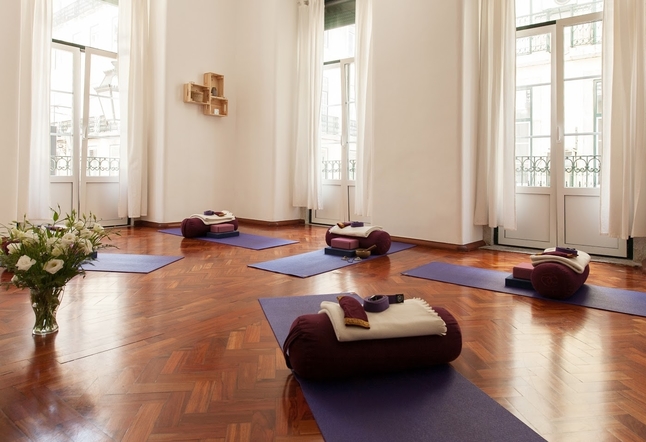 (photo by Little Yoga Space)
-Little Yoga Space – Massage
As well as yoga, you can find Thai Massage at the Little Yoga Space. Although they originate from and have their roots in East, they are specially tailored to the Westerner body – you still get the deep tissue release, but with an increased focus on relaxation and release of stress.
GROW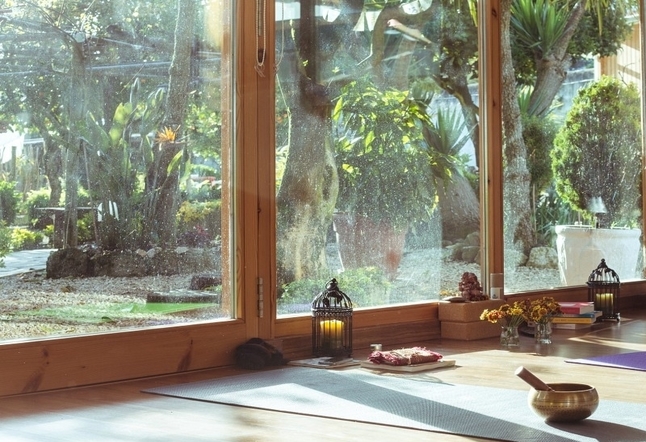 -Hadadi school of massage
Whether it is to receive your massage therapist certificate for the purpose of working in the field (you gain your level two certification from the course), or to gain the skills of massage for your own personal growth and development, massage courses are a great way to grow while in Lisbon. The Hadadi school of massage offers a great ten-day course in Thai massage!
-Read a new book: Yoga-Me
A place with many cafes and beaches to read at, and the perfect place to pick up a new book or scroll through a blog and get inspired. Alongside many beautiful pictures, Filipa Veiga writes about her journey in life and then with yoga, and the places, experiences, and growth that it has led her to. It also includes recipes and exercises to try yourself!
filipaveiga.blogspot.com – Yoga-me
Read next >> blissful carrot