AYM yoga teacher training
Published: 18-06-2014 - Last Edited: 20-10-2022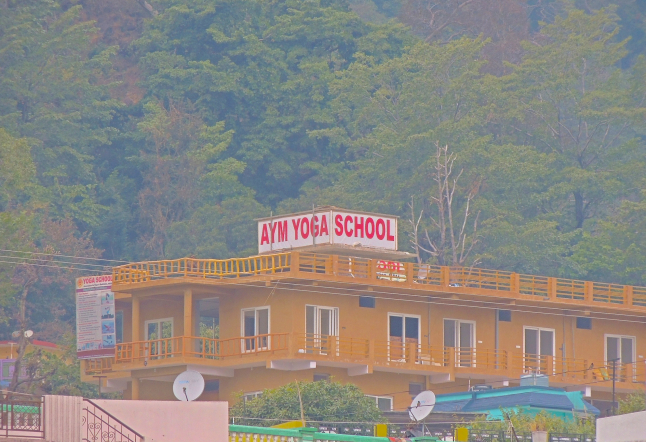 I had been searching for an ashram for quite some time when I stumbled upon the Association for Yoga and Meditation India, and I couldn't be happier with my choice. The courses are varied with options for 200, 300, and 500 hour trainings. The main focus for the 200 hour training lies in hatha yoga, astanga vinyasa, pranayama, meditation, and teaching methodology. The 300 hour training focuses on yoga therapy, spirituality with spiritual masters, yoga sutra, Ayurveda, and diet/prana. Lastly, the 500 hour training helps students develop awareness of all the main aspects of both the 200 and 300 hour trainings. The teachers are really passionate and interesting, aiming to help the yogis master their training. They create a great environment as well: perfect room, large hall, away from the bustle of the city (yet still a reasonable walking distance from the center). Also offered at the center is traditional Indian food – absolutely delicious.
The Association for Yoga and Meditation India's (AYM) mission is to free the world of stress, anxiety, depression, disease, and personal/professional/family issues by simply practicing easy, traditional yoga based on classic teachings. These teachings include asana, pranayama, meditation, stress management, and detoxification techniques.
AYM opened in September 2005, when traditional and original yoga at a national level was missing from India. So, Yogacharya Balmukund Singh, Yogi Chetan Mahesh, Yogacharya Chakardhar Khuswaha, and Rakesh Kumar Shastry – all well-known yoga experts and famous yoga Gurus – decided to make a foundation for this dream. They registered this goal and worked closely with the Indian government to fill this void in India. Their realization, hard work, and dedication has certainly paid off. 
Read next >> alma natural quick spa