acroyoga montreal immersion – workshops
Published: 06-10-2017 - Last Edited: 09-11-2022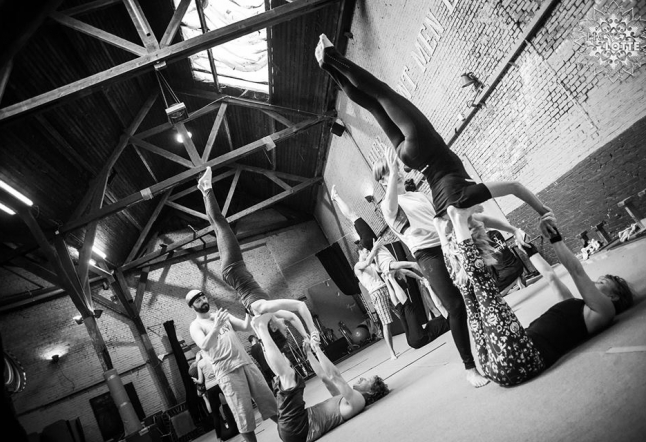 Even though a lot of us know what AcroYoga is, not everyone is aware of its vast variety of styles. One of them is showcased within an event in AcroYoga Montreal which is starting to win European hearts. One of the first workshops for the AcroYoga Montreal Immersion took place in Belgium from 24 to 27 August 2017. Participants who were looking for new challenges and ideas were not disappointed.
Directly from Canada came Heidy Blais; a very open-hearted and charismatic person with plenty of positive energy and whose tiny body hid unbelievable strength. Together with Sebastien Proust, they taught a new quality of improving body control through stillness and awareness. They focused on teamwork and communication. They stimulated creativity and offered different kinds of tools and skills which allowed the participants to find their own way and purpose through the work.
Ruslan North and Saar Wouters from Antwerp are the co-founders of AcroContactYoga and revealed the secrets of their flows which turned out to be a combination of the elegance of dance with the power and precision of AcroYoga, rather than just AcroYoga.
These were a truly remarkable four days of hard work and good fun, filled with the authentic AcroYoga spirit.
We have made new friends, expanded our comfort zones and tested our body limits. At the end, there was a lot of hugs, farewells, and even a few tears. Once again we could see that AcroYoga brings people closer together! And AcroYoga Montreal is definitely something to attend next year.
Read next >> must try yoga studios in bangkok