how choice organic teas has become a model for conscious business
Published: 22-11-2012 - Last Edited: 12-08-2021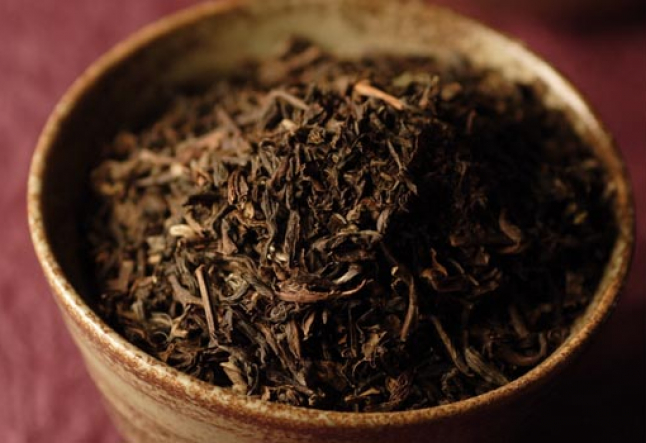 shaping an industry
shaping an industry
Who knew that a little bag of tea could require so much thought and effort?
Blake Rankin, founder and president of Seattle-based Granum, Inc., maker of Choice Organic Teas, has been consistently leading the tea industry in conscientious business practices since the company's 1989 debut.  He and his company are proof of the potential that independent companies with strong values and firm convictions have to positively shape and influence an industry, whether it is yoga or tea. From its inception, the company has been steadfast in its commitment to integrity in every aspect of its business operations and, in turn, has been successful financially and recognized as a leader within the business community.
The company has been honored by the United States Environmental Protection Agency (EPA) for purchasing clean, renewable energy; by the Governor of Washington state for pollution prevention and sustainable practices; and by Seattle's Resource Venture for waste prevention and recycling.
Since the brand's inception, consistent and conscious choices have been made in regard to environmental and social issues. Choice Organic Tea's packaging currently exceeds the U.S. National Organic Program requirements by using recycled and unbleached materials and absolutely no polyvinyl chloride (PVC). Wind-generated power is purchased for 100% of the energy use of their manufacturing facility. They recycle an estimated 71% of their total waste. Company employees are encouraged to utilize alternative, clean-air forms of transportation when commuting to and from the workplace. General company policy and intent has always been about minimizing the environmental footprint of the business. "We hope that other businesses see Granum, Inc. as an example and realize that environmental consciousness is smart for business," says Rankin.
And what about the tea? First, it's organic. In fact, as the nation's first exclusively organic tea company, Choice began bringing organic products to consumers before it was fashionable, and before there was a big market for organics in the United States. The company's products and facility are certified organic by an independent third-party organic certifying agency. This means that every aspect of the cultivation, handling, and packaging of Choice Organic Teas is carefully inspected to ensure the authenticity and promise of organic integrity.
In conventional tea estates, the norm is to use agricultural chemicals such as synthetic fertilizer as well as harsher fungicides and pesticides, leaving residue on the tea that only washes off when the consumer pours hot water over it.
As of 2003, U.S. sales of Fair Trade Certified tea have generated $85,000 in surplus income for tea workers and their families
Organic gardens have elaborate composting operations, sometimes more elaborate than the tea operation itself, explains Rankin, which include composting animal manure, or green mulching in areas where cattle aren't readily available. In areas such as East Africa, given a lack of available green material, they focus on growing green crops.
Some of the world's best teas, such as the famous black teas of India's Darjeeling region, are grown on steep hillsides that have suffered from erosion, runoff and collapsing real estate. So these growers have needed to find a more sustainable way of growing tea, whether there was a market for it or not. "One important reason for our continued success is the fact that we have remained dedicated to promoting sustainable organic agriculture and empowering tea workers to improve their own lives," says Rankin.
In 2000, Choice Organic Teas became the first tea crafter in the United States to offer Fair Trade Certified tea. The Fair Trade Certified label guarantees fair wages, respectable living and working conditions, and a worker-managed premium. The workers' premium, paid directly to tea workers by Fair Trade registered importers such as Choice Organic Teas, empowers them to improve their own lives. The workers collectively decide how they wish to manage the Fair Trade funds. As of 2003, U.S. sales of Fair Trade Certified tea have generated $85,000 in surplus income for tea workers and their families, enabling them to provide electricity, and establish healthcare programs, scholarship funds, retirement assistance and organic farming workshops in their communities. Choice Organic Teas works with Fair Trade tea plantations and estates in India, Sri Lanka, South Africa and China, where they have seen significant enhancements to the well-being of the farming communities due to the opportunities Fair Trade funds provides for the villages.
Choice Organic Teas are well-distributed within the natural foods industry. They are currently exploring opportunities for expansion into commercial grocery but are challenged with the demands of different ways of doing business that this might require. Rankin is thoughtful about maintaining an idealistic attitude toward what his company does, and balancing that with pragmatism for the new opportunities that present themselves. There's no doubt that Choice Organic Teas, under Rankin's steadfast leadership, will find solutions and success in this area as well. After all, breaking new ground for others in the organics industry has always been his cup of tea.