five awe-inspiring destinations for the introspective traveler
Travel can offer more than an eye-opening glimpse into a new culture's relics, ruins, history and traditions—it can also be a heart-opening pilgrimage into self-discovery. As we imbibe the mysterious, delightful scenery that travel affords us, we unearth similar qualities within our own selves.

The clarity we attain while on vacation can transport us to the core of our purpose, bringing us closer to who we are, what we are here to do and how we can best express the true essence of our being.

From international to domestic, these five destinations share a sanctity that is sure to inspire your own expansive journey inward.
1. monteverde, costa rica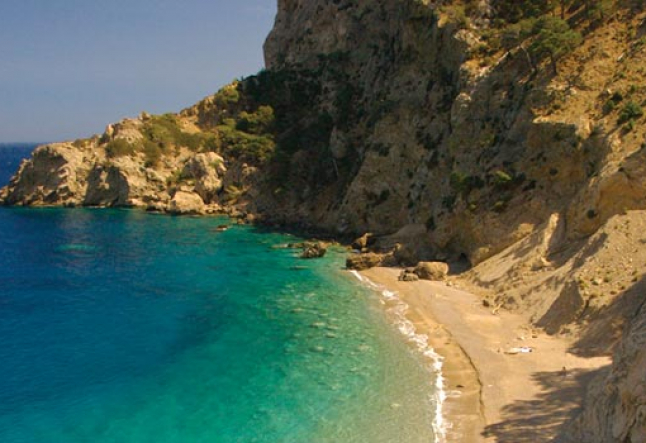 Thick with nature and adventure, Costa Rica is a haven for eco-tourism and adventure-based explorations, and the town of Monteverde is one of its most stunning destinations.

Embedded within a pulsing forest with low hanging clouds stretching from crystal clear streams to the tallest tree tops and beyond—the town of Monteverde is celebrated for its exotic wildlife and pristine beauty.

Celebrated for its exotic wildlife and pristine beauty, Monteverde captivates visitors with towering peaks and rare species of reptiles, birds and butterflies.

Check out the Monteverde Butterfly Gardens and explore 40 of the 550 species of butterflies native to this region.
monteverdeinfo.com
2. the highlands, scotland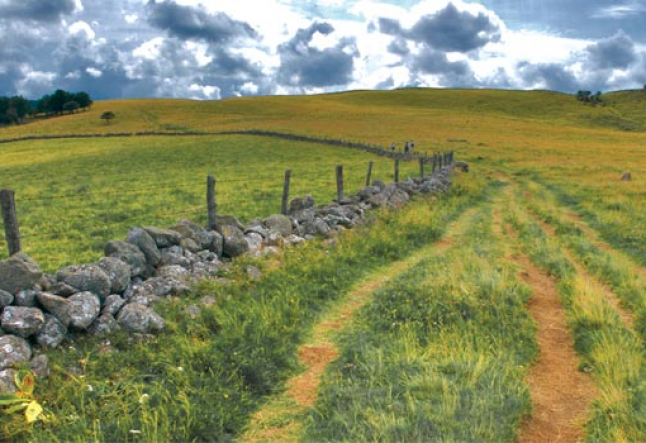 In Northern Scotland, winds sweep over thundering waves onto the vast and rugged land known as The Highlands—a romantically dreary destination where myths and fables continue to guide everyday life.

Old, anchored castles stand sentry at the lakes' end while stones along the shore are slowly eroded into smooth rounds.

Take the trip to Loch Lomond where you can hear locals singing melodies, with heavy regional intonation, such as "Me and my true love will never meet again on the bonny, bonny banks of Loch Lomond" or engage your imagination and dive into the legend of The Highlands' most mystifying spawn: the Loch Ness monster.
visithighlands.com
3. big sur, california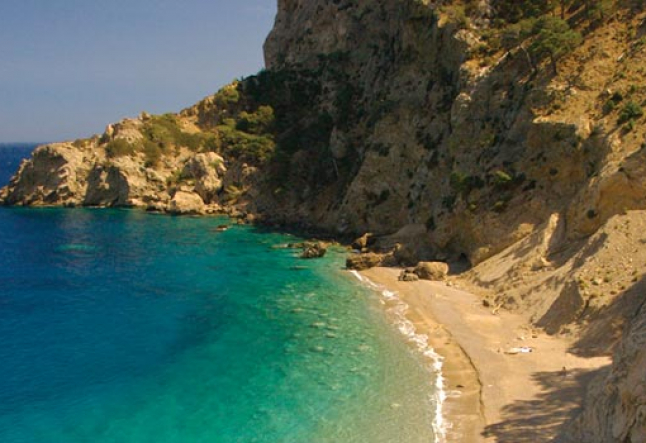 Resting on the cliffs of the central Californian coast, Big Sur churns with emotion. Along Highway 101, where land meets sea, the scenery stretches from vistas guarded by sculpted cypress trees to shaded hairpins fortified with aged cedars. Waterfalls ricochet off jagged stone walls and arching bridges reign over calm estuaries.

The natural expanse of Big Sur comes and goes along this scenic 10-mile drive, so stop off at scenic points and breathe it all in.

You can stretch out on the precipices, walk the fragrant trails down to the beach or set off for a hike into the sprawling hills. bigsurcalifornia.org
4. arambol, india
Venture down to the northern state of Goa to a little enclave of rest, relaxation and yogic discipline and you will find yourself in Arambol—a small fishing village relatively unscathed by modern development. Arambol is a beacon of natural beauty that captivates those who gather upon her shores.

Just beyond the pristine, white-sand beaches, lofty palm trees align in thick rows and historic churches pepper the landscape with culture and tradition.

To the south, explore the long stretches of isolated beach where you can find a scattering of naked bodies practicing various healing traditions like Qigong or India's ancient sutras.

The nearby freshwater lake contains natural hot springs where you can slather a mineral-rich mud all over your body and enjoy its therapeutic benefits. arambol.info
5. ko tarutao, thailand
Silence is easy to come by in Ko Tarutao, an uninhabited island in the Andaman Sea just off of the western shores of southern Thailand.

Without the distraction of city noise or the pitter-patter of daily conversation, visitors can slip into a robe of isolation and experience the tranquil expanse of their own inner landscapes.

Adventurers eager for more solitude can pitch tents on marooned shores just above crooked slopes formed by high tide.

As you settle into a slower pace of life, enjoy long, luminous nights of stargazing alongside your new neighbors: langur monkeys, king cobra serpents and wild boar. thailandday.com
Cameron is a travel writer, photographer and retreat coordinator based in Seattle, Wash. For more on his upcoming summer retreat in Bali visit danutours.com.