be a savvy real estate shopper | part 2 of a two-part series
Published: 23-11-2011 - Last Edited: 29-08-2022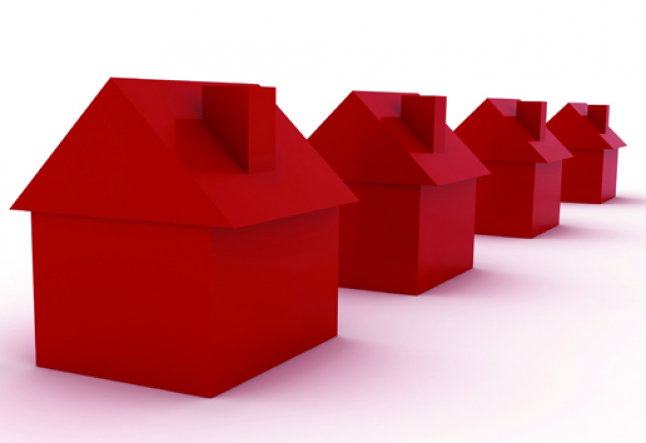 Savvy Real Estate Shopper Buyer | Tips Real Estate Properties Assets
Since the publication of Part One of this series in the September 2007 issue of Yogi Times, the real estate news has nationally shifted into high gear. There's a heightened concern about the shortage of capital supply available to potential homebuyers, and the continued fallout from sub-prime mortgage borrowers defaulting on their loans. With that said, I would like to remind the reader that confusion when it comes to investing often brings bargain opportunities. As a financial teacher, I am a strong advocate for home ownership and property ownership in general, considering the tremendous benefits to create solid, passive income streams over the long-term which often lead to financial freedom""along with the tax benefits and many others of which I highlighted in Part One of this series. Having said that, I would like to invite the reader to cautiously proceed with building a real estate portfolio during these turbulent times, either through home ownership, rental or commercial property, with the understanding that over the long haul real estate investments have always gone up, to the tune of 7% on average nationally and 9% on average here in California.
Given the bargain-hunting mentality that long-term savvy real estate shoppers have in this current market cycle, here are a few tips to consider when purchasing a property that could help you find the right deal for you and save you money:
1) Negotiate your real estate agent fees. Traditionally, real estate agents receive 2.5% to 3% as a commission fee on the purchase price for acting on your behalf as your buying agent. In a more competitive real estate market, where there are fewer transactions taking place, it is not unreasonable to negotiate a slightly lower commission than your real estate agent would receive. In essence, this could help offset the price you pay for your desired property because the seller could potentially take that amount of money you are saving him""that he would've had to pay the buying agent""off the current purchase price of the house. For example, if you are looking to buy a condo for $500,000, a 0.5% discount from your buying agent on their 3% commission would mean $2,500 could potentially be dropped off from the purchase price of your condo. Keep in mind, a good real estate agent is vital and deserves to be paid for their time. However, a good real estate agent will also recognize the opportunity to work with you, a new client, and if they do a good job for you, they may have the opportunity to work with your referrals. Lastly, not all real estate agents receive their full 3% or 2.5% commissions directly, as some will be required to split their commissions with their real estate office or agency, depending on the arrangement they have at that time.
2) Negotiate your mortgage broker fees. Every mortgage broker has a different pricing structure. For a good, seasoned mortgage broker, you can expect to pay approximately 1% of the total amount of the loan, not including loan processing fees, title and escrow fees, and other miscellaneous fees. When working with a mortgage broker, you will want to ensure he cannot just be competitive with rates, pricing, and getting you into the right loan that meets your goal for the property, but that in fact he can actually perform and deliver what he promises. During recent property market and lending industry shifts, it is critical that your mortgage broker can actually walk the walk, not just talk the talk, when it comes to closing escrow. A good mortgage broker will oftentimes be open to negotiating a small percentage off his fee to work with you, if you are a serious buyer, in an effort to establish an ongoing relationship with you for future business and to encourage you to send him referrals.
3) The seller pays inspection and closing costs. This is the time to negotiate with sellers regarding different costs involved that the buyer is normally responsible for. Make a plan to check with the seller to see if they are willing to cover all the closing costs""generally they run a buyer 1.5% to 2%""of the total cost of the home loan, depending on which lender and mortgage broker they work with.
4) Be competitive with your pricing. This is the most important tip of them all! Now is a buyer's market and it is important that you do your research prior to putting in an offer to buy a property. You will want to have physically seen at least 10 properties in your desired neighborhood so that you have a good understanding of where there is value and where there is room to bargain. When it comes to being competitive with pricing and finding a bargain, try to consider the specific circumstances of the seller. For example, a student couple I worked with bought a great two-bedroom condo in a Class A neighborhood for $30,000 below the market value when competitive buyers and bids existed on the property. This savvy couple understood the bargain opportunity and that they had competitors, so they offered the seller a 15-day escrow close versus a traditional 30-day escrow close and their offer was accepted.
In summation, just by asking and taking educated action in this current real estate market cycle, you have the opportunity to save tens of thousands of dollars in costs and step into potentially instant equity wealth through purchasing a discounted property in a desirable neighborhood. That will be a powerful step for you to set yourself up for your financial future over the long haul. Just remember, property has appreciated nationally by approximately 7% on average over the last 40 years. At that appreciation rate, property values double every 10 years. That means if you buy a $500,000 condo today, 10 years from now it will most likely be worth $1,000,000 plus!
Since 70% percent of the multi-millionaires in the US have been created through real estate, why not let their model for financial success work for you? More than 95% of the population is employed, interest rates are still low by historical standards, indicating affordability, and real estate always appreciates in good times and over the long haul. Why not step out of your financial comfort zone, challenge yourself to see the forest through the trees, and take action to educate yourself on how to be a savvy real estate shopper today…or at least explore the possibility.
Vanessa Summers teaches a holistic approach to money in her Wealth & Success Workshop Intensives. She is a Registered Investment Advisor, and author of Get in the Game – The Girl's Guide to Money & Investing and Buying Solo – The Single Woman's Guide to Buying a Home. vanessasummers.com