everything you need to know about online marriage counseling
Published: 27-08-2021 - Last Edited: 24-11-2021


Transform Your Relationship Through Online Marriage Counseling
Looking for online couples counseling or online couples therapy solutions to your relationship's significant problems? Problems of the past can be solved in the present, with modern-day solutions including online marriage counseling and qualified online couples therapy.
When we say "I do", we say yes to a lifetime of ups and downs, but it's only natural when you share your life with another person. You and your spouse can learn new coping methods through counseling, regardless of whether you've been married for 18 months or 18 years! If you're having trouble with your relationship, online marriage counseling may be the best answer.
Is Online Couples Counseling Right for Your Situation?
When your relationship is in a constant state of stress, it not only affects each romantic partner's mental and physical well-being but can also harm your children. The harm can manifest into multiple issues throughout their lives. Generational trauma is no joke, and must not be taken lightly. So how do we go about healing our wounds and improving our marriage?
Difficult confrontations may lead to people saying things that hurt us deeply. We may feel stuck on a boat in the middle of the ocean, searching for connection, protection, and stability as our emotional distance grows.
Rather than constructing a bridge back to one another, a lack of commitment and trust fosters harmful encounters that push us further apart.
Fortunately, empirically-based online couples therapy research has shown that for 70% of couples, couples therapy may result in a good transformation.
Here are some facts to consider:
31% of couples use premarital relationship education programs.
Only 19% of couples seek online couples counseling, and only 37% of divorced couples engage with a professional before signing the papers.
When it comes to marital issues, the typical relationship waits six years before seeking professional treatment.
It's okay to seek help
The data above tell us that couples are holding back on seeking help, even when that help has proven time and time again to create the change they desire… but why? Part of this is due to the stigma of online couples counseling. Here are a few instances of how this could affect your relationship:
Thinking that going to online couples counseling indicates we're not strong enough as a couple to work through problems on our own. That there is something fundamentally wrong with our relationship.
Pretending the problems don't exist, avoiding admitting and resolving interpersonal issues. Brutal arguments, emotional estrangement, or infidelity are all examples.
Thinking it's our spouse that is the real issue. Why go to online counseling if they are the reason your marriage isn't working?
Believing the notion that if love requires effort, it was never meant to be, and that a partnership that requires effort is not a good connection.
Serious matters that bubble up in online couples counseling can be challenging- but your relationship is worth it. At the end of the day, it's an opportunity for you to improve on your personal development.
"Every relationship requires an effort to keep it on track; there is ongoing tension…between factors that hold you together and those that pull you apart," says Dr. John M. Gottman.
For example, a client said she was "…overwhelmed with fear that bringing up issues in online couples therapy would only make things worse," she may have a conflict-avoidant personality, but that shifted as her sessions progressed.
When there are underlying emotions in your relationship, it translates to each partner's emotional well-being. Avoiding online couples counseling can lead to more significant and more severe problems in the future.
Also read >>> Best Online Yoga Teacher Training Certification 2021
When Should Online Couples Counseling Be Used?
40-50% of all first marriages in the United States end in divorce. Those having their second go at marriage face an even higher divorce rate, ranging from 60-65%. Furthermore, some couples prefer to stay married in an unhappy relationship for various reasons, including financial stability, their children, and the defeat of failure, amongst other things.
There are indicators that can signify whether you and your romantic partner would benefit from online couples counseling. Below are a few instances that may sound familiar to you:
Conflict is escalating, and unclear communication patterns are forming.
Loneliness and emotional distance
"I love you, but I'm not in love with you."
Trust and commitment problems, such as difficulties relying on a spouse or failing to place each partner's well-being on an equal footing.
Attachment anxieties stemming from emotions of poor self-worth and the fear of being abandoned.
Extreme reliance, for example, that may lead to invasive behaviors. However, it can also entail excessive independence, which can make a spouse feel unimportant.
Feeling emotionally ignored and unsupported, or having problems opening up to your spouse.
There is little to no sexual intimacy, a lack of desire, and/or sex is hardly discussed.
External problems like friendships, employment, or life pressures affect the relationship.
Abuse, affairs, and addictions (alcohol, drugs, porn, and so on) are all common.
Conflict arises as a result of differences in parenting techniques.
Mismanagement of finances, lack of communication in regards to your joint finances
The allocation of household responsibilities appears to be unjust.
Anxiety and depression experienced by either yourself or your partner that goes untreated
Inequality in decision-making
Difficulty trusting or staying committed when you or your spouse has had emotional trauma from their childhood.
Let it all out
A skilled couples therapist who takes the time to get to know you and your spouse can help you develop techniques to improve your communication and identify while helping eliminate toxic patterns in your relationship.
A couples therapist is an expert in assisting couples to express their most vulnerable emotions which allows your spouse to see you more clearly, creating a recipe for winning your heart back again.
On occasion, by confronting these unpleasant sentiments and shedding light on the underlying causes of your relationship's discord, you and your partner may come to the decision to split up, ideally peacefully. According to studies, this can be beneficial for severely contentious couples.
Also read >>> 5 ways to invite your partner to attend couples therapy
Other People's Experiences With Online Couple Counseling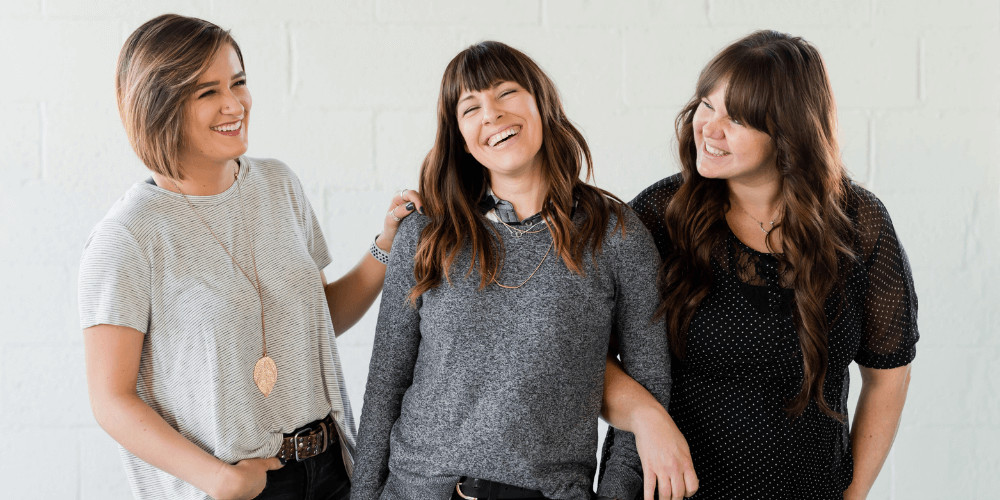 Some couples choose not to seek online marriage counseling as in-office therapy sessions are considered the traditional approach. This is mainly due to the fear of exchanging personal information with a stranger in an office facility. However, when couples are okay with stepping a bit out of their comfort zone, they see the advantage of online relationship counseling as it is much more accomodating to everyone's schedule.
The modern-day couple can now participate in online couples counseling and therapy sessions from wherever they are in the globe. Thanks to online marriage counseling, couples can get connected to the best professionals when distance is no longer an issue.
Couples can improve their relationships through online courses like Transformative Communication For An Extraordinary Relationship by Sophie and Jess. When couples choose online marital therapy, they may search for a therapist from the comfort of their own home securely and confidentially. It is generally less stressful, allowing even the most private couples to receive the support they need through private online relationship counseling sessions.
The Advantages of Online Marriage Counseling for Couples
Regularly attending online therapy sessions can result in the following long-term advantages. This includes improved communication and new strategies for dealing with conflict in a positive manner. Here are some in-depth looks at what can happen for you when you start online marriage counseling:
Couples who participate in online couples counseling or online therapy might feel a re-engagement in their relationship as well as a recall of what initially drew them together. Marital therapy can help reignite the flame.
Online therapy can help you, and your spouse build a new foundation for your relationship based on mutual respect. Through this scenario, improved relationship behavior is the result of increased use of effective communication skills.
Couples who engage in online relationship counseling find a secure space to talk about concerns they may have been avoiding. When you speak frankly and honestly about problems in your marriage, you can find meaningful answers. Online couples counseling sessions with competent therapists teach these methods.
Couples will realize that having the informed opinion and advice of qualified marriage counselors may make all the difference in the relationship. Couples can obtain a more objective and outside view through online couples counseling sessions, which may help them better understand their significant other's sentiments and emotions.
Online marriage counseling assists married couples in obtaining a new perspective on how to understand one another's strengths and shortcomings. They also teach couples how to use these strengths and shortcomings to maintain their relationship healthily and joyfully. Marriage counselors assist couples in learning how to quit using each other's flaws as a weapon in their relationships.
Go for the gold
Although no relationship is perfect, it doesn't mean you have to settle for less than what you deserve. Using the services of qualified counselors can give you the support to productively work through difficulties to create an extraordinary relationship.
The purpose of online therapy is to teach married couples how to collaborate rather than compete. Licensed therapists are trained to assist teams in seeing each other as equal partners rather than adversaries.
Online relationship counseling helps emotionally oriented couples learn how to communicate more successfully (without triggering emotional damage or trauma). Couples learn to see each other as they are, rather than how the other partner believes they should be.
Since you've made it this far in the article, it's probably clear that you are looking for online relationship counseling, and we're here to say welcome! This is the beginning of your journey to get to a happy and whole life with your significant other. Using the strategies included in the Transformative Communication For An Extraordinary Relationship program will be the jolt you and your partner need to increase the quality of your relationships and obtain more happiness for a lifetime of love.
How to Get the Most Out of an Online Couples Counseling Session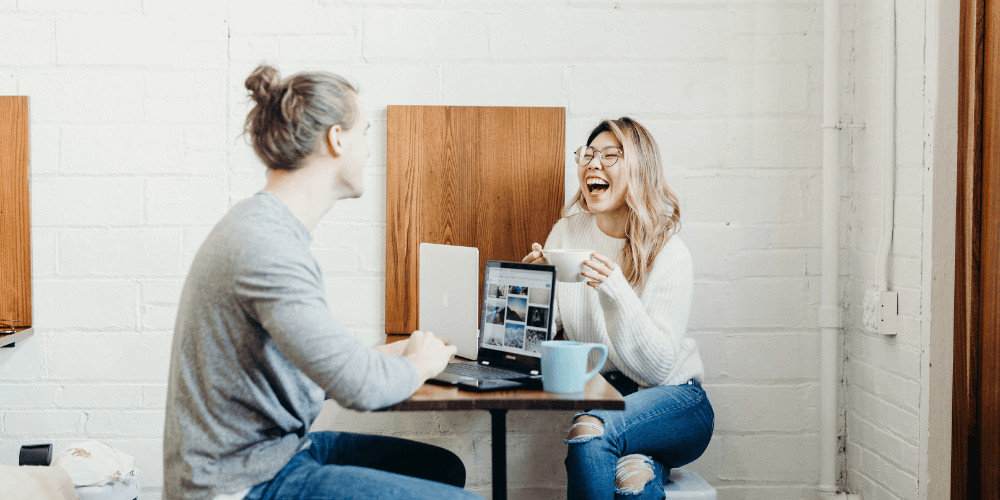 If you've previously attended in-person couples counseling, you may notice that things seem different, and that's okay!
Acknowledging this sense of disconnection can actually be used as an effective therapeutic strategy. There are components of having to perform virtual treatment that may bring up sentiments present elsewhere in the relationship. It can possibly be the fear of not being understood or connection issues.
You may also use the home-field advantage to work with issues in the setting in which they originate. This allows home sessions to provide you with a sense of familiarity as you dive into something unfamiliar and unknown.
Clients can benefit from online counselors, due to the intimate nature that is often missed in a face-to-face session.
Here are more therapist-recommended strategies for getting the most out of online couples counseling sessions:
Have a post-session wind-down strategy
If possible, leave yourself some extra time after the session before returning to your next activity of the day. It's helpful to have a chunk of time scheduled after the session to decompress before plunging back into the hustle and bustle of everyday life.
Taking a stroll together, sharing a meal, or indulging in a glass of wine, can be terrific ways to digest the session together.
Practice patience both in and out of sessions
Online couples counseling, like any other treatment, can take time to see improvements, and things may become worse before they get better.
Remember that online couples counseling is a process that may take time before some valuable and beneficial change occurs. Practice adjustments outside of sessions to get the most out of the process: in between sessions, do your homework. Use and apply the tools and procedures that the therapist suggests, and take notes! If you decide that the Transformative Communication For An Extraordinary Relationship program is right for you, then you can look through these notes during your scheduled group calls!
Maintain a consistent therapy schedule
Living in a pandemic has multiple unexpected turns. Knowing when, where, and how you'll meet with your counselor may be a great place to start for the connection. Try to stick to a set session frequency and time to have consistency in your therapy.
Put forth the effort
Everything worthwhile in life requires effort. You looked for a piano instructor when you wanted to learn how to play the piano. You worked with a tutor if you wanted to improve your grades in school. In addition, you may have hired a personal trainer to help you get into better shape. Relationships, particularly long-term relationships, are no exception.
Making the decision to start online couples counseling does not imply that you or your relationship is hanging by a thread. In fact, it actually is an excellent indication of strength, so congratulations to both you and your partner!
Choose a Counselor With Whom You and Your Spouse Can Agree Upon
In searching for online relationship counseling, sometimes couples find a counselor who favors one of them over the other. Even though the counselor is impartial, their personality might be more compatible with one person than the other.
This translates into one individual feeling misunderstood, while the other believes their partner isn't willing to try online marriage counseling. The great thing about online relationship counseling is that you and your partner may swiftly switch counselors if necessary.
Also read >>> Marriage counseling for an extraordinary relationship
Improve Your Communication Skills
A great friendship instills open and honest communication, and this can also be applied to romantic relationships. When you were younger, you may have learned to be aggressive or passive-aggressive in dispute situations.
Your therapist can guide you on how to speak your truth while still being kind. After all, caring for someone isn't enough to make a relationship succeed. Even in the middle of a dispute, you can demonstrate your respect and love through honesty.
An online counselor like the founder of Yogi Times, Sophie Parienti, can bring you to practice comprehensive communication skills including real-life examples, role-play exercises, and strategies that go above and beyond standard treatment.
Consult a Licensed Couples Therapist
Compare counselors before investing in online therapy to be sure they're qualified to serve you. You may verify your counselor's credentials in the field of psychology and treatment by visiting reliable websites. In addition to providing online couple's sessions, many of the therapists on these platforms have local clinics you can visit.
Knowing what to expect from your online couples counseling sessions in advance might make the process go more smoothly. Both you and your spouse must be willing to engage in obtaining the best outcomes from online marriage therapy ultimately.
Follow up With Online Couples Counseling
The amount of times you attend marriage therapy sessions depends on your availability, and especially the severity of difficulties. Couples with more significant problems may require more online relationship counseling than couples with less critical issues. Your therapist will meet with you and your spouse to discuss your feelings about your online couples counseling services. You will both get the opportunity to discuss how online marriage counseling services are working for you.
Also read >>> Healy Energy Frequency Device Review
Online Couples Counseling Before Getting Married
Based on the ideas utilized in online marriage therapy, your premarital marriage counselor will take you and your soon-to-be spouse through building practical communication skills, financial abilities, and conflict-resolution tactics.
People who participate in online therapy are setting their relationships up for long-term success. Online relationship counseling assists couples in developing critical relationship skills, skills that some individuals never end up learning in their lives.
Create a Positive Online Couples Counseling Environment
When you participate in marital therapy online, you have the freedom to choose the location for your sessions with your online counselor. Perhaps you'd want to take a seat in the chair that you're most at ease in. You may choose to sit in a room with loads of pictures on the wall of you and your spouse, remembering the good times in your relationship.
You could even hold a session outside, on your patio, or in a quiet park. The atmosphere in which you feel most connected to your spouse may be the most productive for your online session. You may meet your therapist in the comfort of your own home when using online marriage counseling services. The ability to participate in online couples counseling relieves the burden of extended treatment visits. People in online marriage therapy reported a greater level of satisfaction and a better quality of life than those who did not.
Deployed couples, students, or separated couples may quickly contact an online therapist regardless of their location. Online marriage counseling services are committed to assisting couples in repairing their damaged relationships, preventing separation or divorce, and providing a space via online therapy to reconnect with their partner for a satisfying relationship.
Last Thoughts
Online couples counseling does not have to be an unpleasant experience or a dreaded activity. If you're having trouble in your relationship, be honest with yourself, and know that the tools are available to help you rebuild the connection. All you have to do is take the first step towards an extraordinary relationship.