Relaxing in style!
Luxury resorts all over the world have begun to adopt yoga as a main feature, attracting amateur and expert yogis alike. Retreats can be a wonderful step towards advancing your yoga onwards and upwards. If you're wondering where to escape for yoga and meditation, here are seven of the most luxurious yoga resorts from around the world.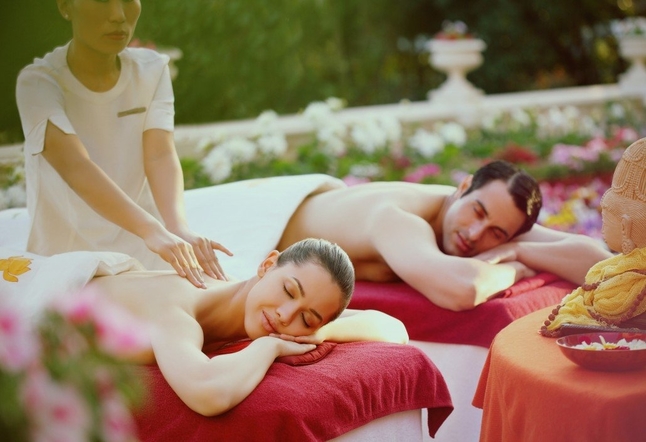 Credit Ananda Spa
Where else should we start than the legendary Ananda in the Himalayas. A secluded wellness retreat centre at the foot of the beautiful Himalayan Mountains; the Ananda offers holistic services designed to renew the mind, body, and soul of its guests.

Ananda's wide array of activities include Ayurvedic spa therapies, guided mountain treks, Hatha cleansing meditation rituals, and healthy cooking demonstrations.
Because it is just a few miles away from Rishikesh, real mecca for yoga, enthusiasts and experienced yogis have made it a point to visit this beautiful yoga retreat centre for a uniquely spiritual experience.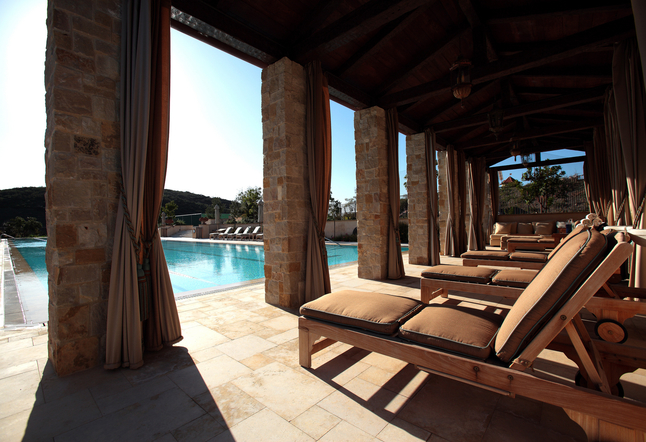 Credit Cal-a-Vie Health Spa
A health retreat spread out over 200 acres of lush, sun-kissed land, Cal-a-Vie is situated just outside San Diego, California and is the pinnacle of a yoga luxury retreats.

Yoga Tune Up founder Jill Miller, told Condé Nast Traveller that, "there is no comparison" for the yoga experience in Cal-a-Vie, which she notes is diverse and a perfect counterpoint to the rest of the resort's over 100 fitness classes and activities.

These include daily morning hikes, Gyrotonics, meditation, daily massages, and nutritious food menus.
This beautiful resort, which offers three-, four-, and seven-night all-inclusive packages and tailor-made wellness programs, is a gorgeous Mediterranean-style villas options for your yoga retreat.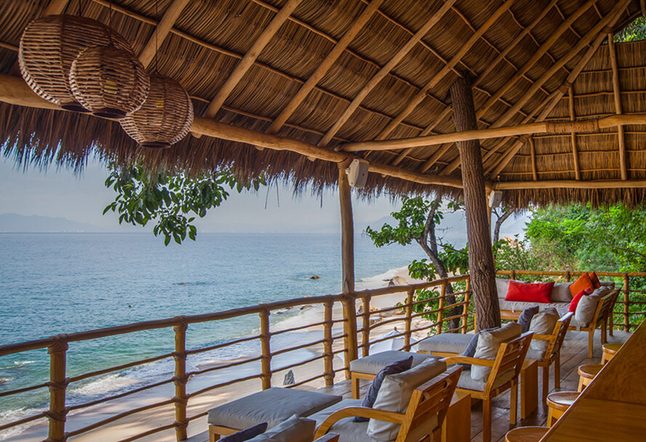 Credit Xinalani
Nestled between a beach and the gorgeous mountains that surround Banderas Bay, the Xinalani Yoga Resort in Puerto Vallarta, Mexico combines world-class yoga studios with environmentally friendly accommodations facing the Pacific Ocean. Accessible only by boat, this remote resort offers a uniquely beautiful tropical escape from the hustle and bustle of daily life.

In between the two daily yoga classes, guests can choose to deepen their practice with ancient rituals at the Temazcal sweat lodge with the help of a shaman, or try surfing, stand-up paddle-boarding, salsa dancing classes, or the spa's Happy Yogi massages. This eco-chic retreat centre is home to both resident and visiting yoga instructors like Amy Ippoliti and Darren Rhodes.

Yoga enthusiasts looking to enjoy Xinalani's luxurious amenities and restorative treatments can choose among the resort's solo, couple or group packages.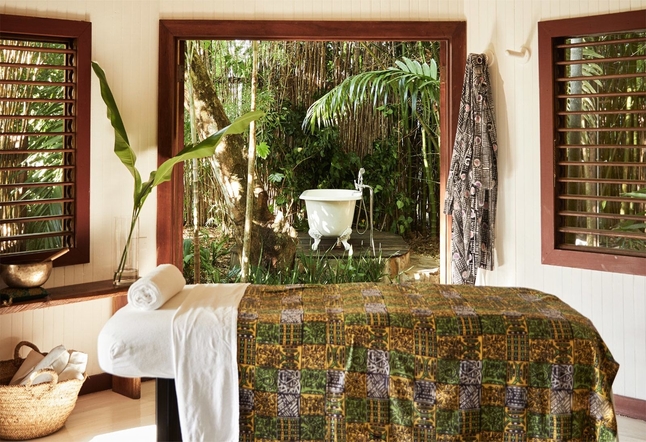 Credit GoldenEye
Once the Jamaican home of author Ian Fleming, the 52-acre GoldenEye was developed by Island Records founder Christ Blackwell and opened as a luxury resort in 2011.

Guests can choose between cottages facing the sea or the lagoon, and take part in the many wellness activities offered by the resort, such as sunset yoga, snorkeling, turtle-watching, and glass bottom boat tours.
Harper's Bazaar highlights GoldenEye's unique literary past.

On top of being the birthplace of all 14 James Bond novels, this Jamaican getaway was the place where Sting wrote "Every Breath You Take," and Bono wrote the theme song to the GoldenEye film.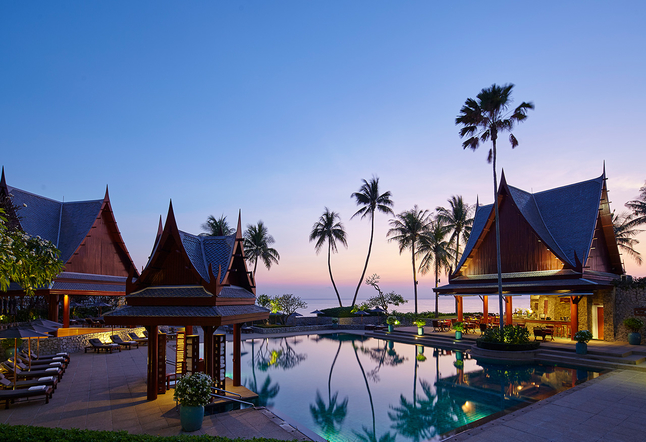 Credit Chiva-Som
Located along the white sand Hua Hin coast, this world-renowned health and fitness retreat centre dedicates itself to holistic wellness and spirituality.

The Chiva Som experience revolves on the question of how we can embody the best versions of ourselves.

Since opening its doors to the public 37 years ago, this resort offers world-class yoga programs, exciting local cuisine, kinesis boot camps, Pilates classes, and an overwhelmingly wide array of massages and treatments.

Over the years, this award-winning retreat centre has amassed a large and fiercely loyal following, with 80% of its guests at any given time being repeat clients.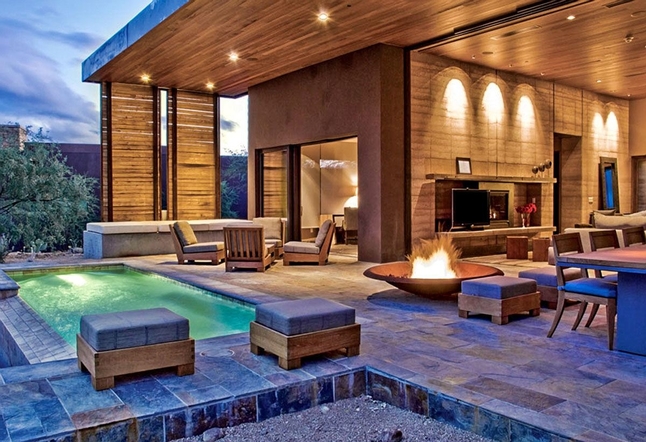 Credit Miraval
Tucked away in the beautiful Sonoran Desert in Arizona, Miraval Resort makes a name for itself as an inner-life hotel, with mindfulness being the central theme to all of its luxurious amenities and restorative activities.

Whether you are attending the resort's mixed level yoga classes in their Agave Studio, or taking part in their zip-lining, hiking, or equine experiences, mindfulness and self-awareness are emphasised for the most rejuvenating and spiritual retreat.

At the end of a full day, guests can curl up near a glowing outdoor fire pit as the desert sun goes down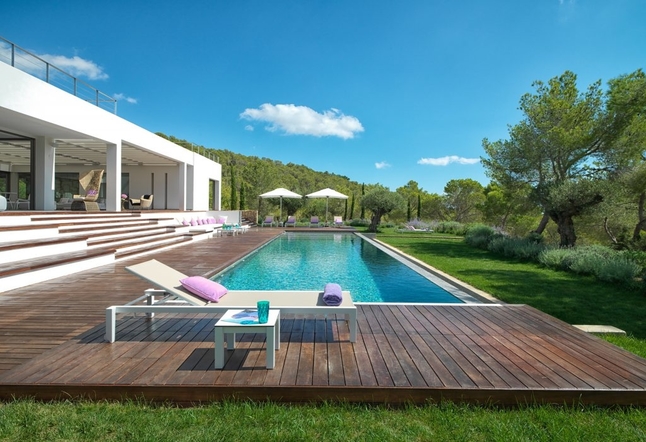 Credit The Body Camp
A newcomer in the luxury yoga resort scene, the Body Camp offers a wholly unique experience on this dreamy Balearic Island. Set in the stunning Can Batista Villa in the lush rolling hills of northern Ibiza, the Body Camp considers itself a holistic lifestyle transformation experience for those looking to nourish their mind and achieve their fitness goals.

Unlike other resorts, a typical day at The Body Camp tends to be far from relaxing, with dance offs beginning at 7 am and activities like HIIT circuits, hikes, and beach boxing scheduled throughout your stay.

Yoga enthusiasts will be delighted with the resort's program, which is spearheaded by Ayda Ellis, who is globally known for her tantric yoga technique.
Did we miss your favorite luxury yoga retreat? Feel free to share it with us in the comments below!no
Read next >>> creating an awesome yoga teacher resume