how to create a successful yoga business online from scratch
Published: 21-04-2020 - Last Edited: 04-05-2023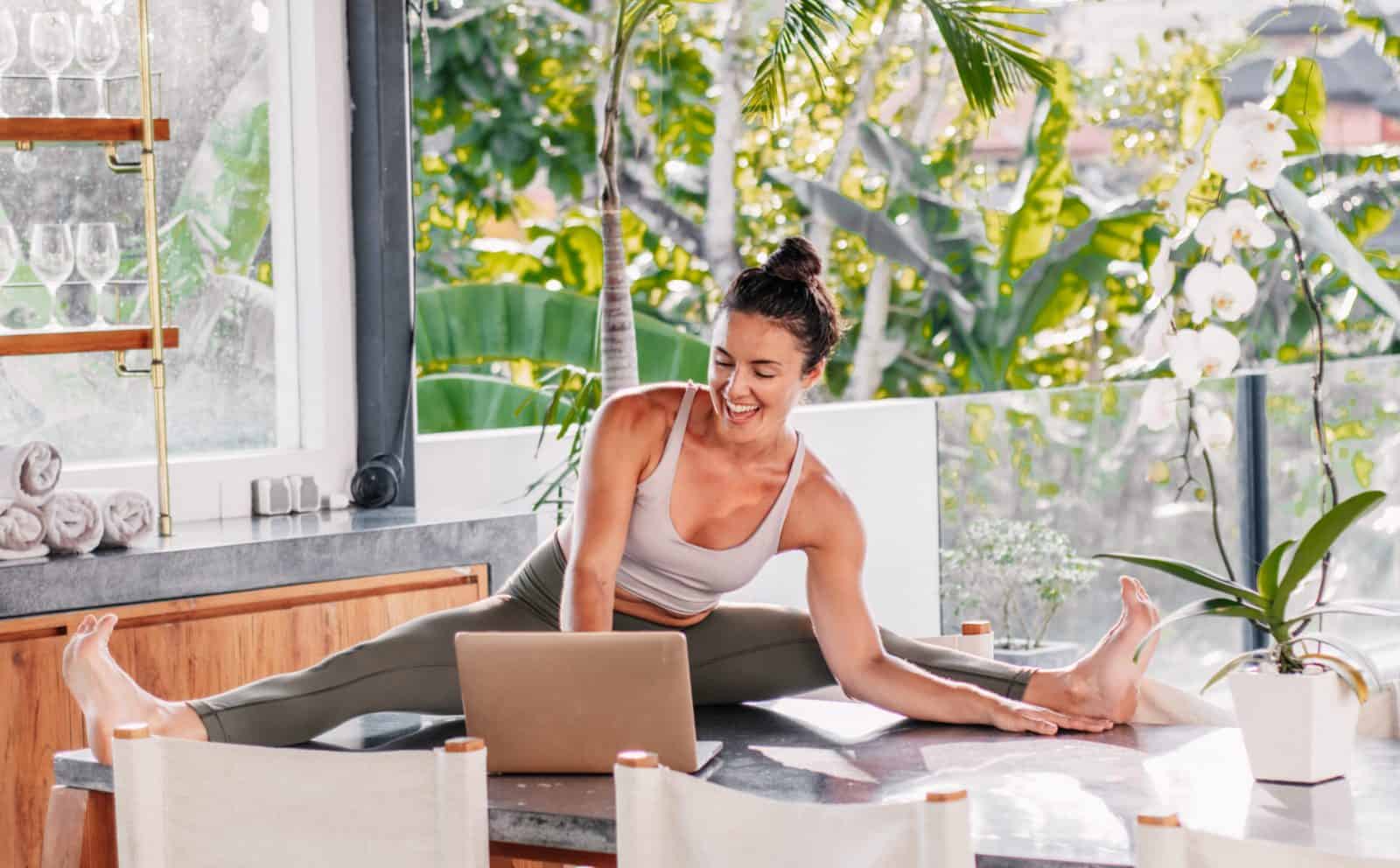 Wondering how to start your own Yoga business online? We'll break down the steps you need to launch a successful Yoga career online.
Now more than ever, Yoga teachers around the world are finding new ways to teach yoga online. Going from a studio to launching your own Yoga business online can be a challenging path. In today's article, we'll show you the right tools and steps to consider, so you can positively impact people's lives by building your own successful online Yoga business.
How to Build Your Career in Yoga
"Creating a compelling, valuable, step-by-step online Yoga course from scratch can feel overwhelming, but it can also be life changing" says Kelly McHugh, Founder of Digital Yoga Academy. Thousands of entrepreneurial Yoga teachers worldwide have used their Success Club to overcome the overwhelm and launch a successful Yoga business online.

1. Start Thinking Bigger
First things first, it's time to start thinking and acting like a successful Yoga business owner. Start believing you will have what it takes to create and launch an online Yoga course. Sometimes, we stay in fear and overwhelm to keep playing small. You need to be willing to be brave. By bringing your yoga business online, think of the hundreds, or even thousands, of people you will be reaching and helping – this is your opportunity to serve bigger!
2. Get Comfortable Feeling Uncomfortable
It's time to address the uncomfortable. You're going to feel uneasy going into the unknown of teaching Yoga online. We see others seamingly know how to teach Yoga online almost perfectly, and falsely assume they've always been good at it. The reality is they had to learn, grow and perfect it too.

We all have to do something for the first time, and none of us are perfect! It's essential to feel comfortable with making mistakes as learning and improving is part of your job as an online Yoga business owner. It's all about taking imperfect action, otherwise you will never launch. Feel comforted knowing that whatever you do today will only get better and better each time.
3. Plan and Create Content
It's ok if you don't feel like an expert. It's ok if you're not sure where to start. Creating an online Yoga course is more achievable than you think, and starts by choosing the type of online Yoga course you would like to start with first. You could offer a taster course, a live group training, monthly membership or a signature program. You can use this proven framework to find your online Yoga course idea in this free masterclass.
4. Grow and Nurture Your Audience
Become an expert in your tribe by clearly defining your target audience based on the specific problems you can solve. You can grow your yoga community online by sharing valuable content and becoming a trusted expert. This means providing tons of value and interaction, and using digital strategies to create a sense of community and learning.
5. Market and Scale Your Brand
Sometimes big ideas to grow your business look great on paper, but when you come to implement them they don't work as imagined. Validate your growth ideas with your Yoga students – you'll want to make sure any new campaigns build on top of what you have launched and best serve your loyal following. It's time to get clear on your brand message and identity so you can scale effectively.

What Do I Do Now? Marketing For Yoga Businesses
We've shared some important considerations for you to think about before launching your Yoga business online. Go ahead and start your Yoga business today, take ownership of your life and become the successful yoga entrepreneur that you know you are capable of!
Now let's get practical! Join Digital Yoga Academy in this free masterclass where you will learn the exact steps and proven framework to create and launch a profitable yoga course online.
CLICK HERE: Free Masterclass – The Proven Framework to Create & Launch a Profitable Online Yoga Course.
You can find out more on how to launch your yoga business online here