yoga posture adjustments and assisting
Published: 23-08-2012 - Last Edited: 12-08-2021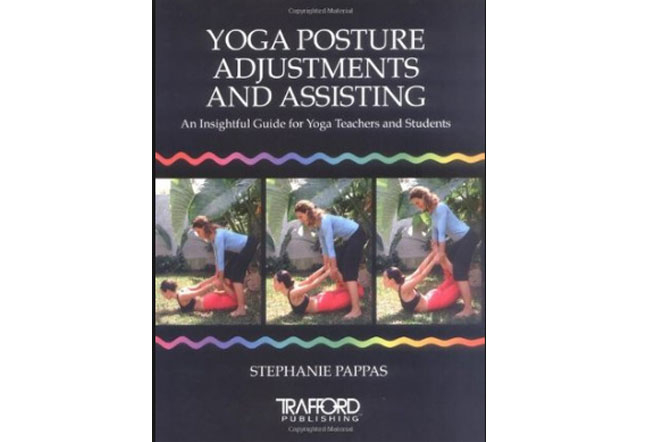 A valuable skill for a yoga teacher is the ability to provide safe, intelligent, and meaningful adjustments to students practicing asana. For the teacher or student seeking more knowledge of asana adjustments, this reference guide by, Stephanie Pappas, is easy to embrace and offers much information.

Pappas uses her knowledge as a teacher and director of a yoga teacher training program to compile more than 90 hands-on adjustments for at least 60 poses, all of which are commonly practiced in the beginning and intermediate Hatha-style yoga classes.

Anchored by photographs showing teachers assist students, the book presents itself as a field guide for the masses with large, easy-to-read typeface, and a friendly layout that explains all the information for a particular adjustment across facing pages.

The opening section offers general principles to giving adjustments, with an emphasis on creating an environment that is safe and comfortable for both the practitioner and the instructor. The meat of the book, a list of asanas, describes specific adjustment techniques for each posture–including pose variations and the use of props. These listings are organized by type of posture like standing poses, twists, and backbends.

There is a third section that offers thoughtful insights on some yoga practice topics that are delightful to see in print, which is quite refreshing. And the third section entices readers with the introduction, "Candid replies to questions you were hesitant to ask."

Sanskrit names, and references to poses, are noticeably absent throughout the book. And the technique descriptions, while detailed, may leave some readers hungry for more discussion on the reasons behind the techniques; however, neither diminishes the value of this book as an informative reference source. This book can help build a teacher's adjustment repertoire, and positively benefit the student experience.