inspirational yoga mats 2023
Published: 06-05-2023 - Last Edited: 21-07-2023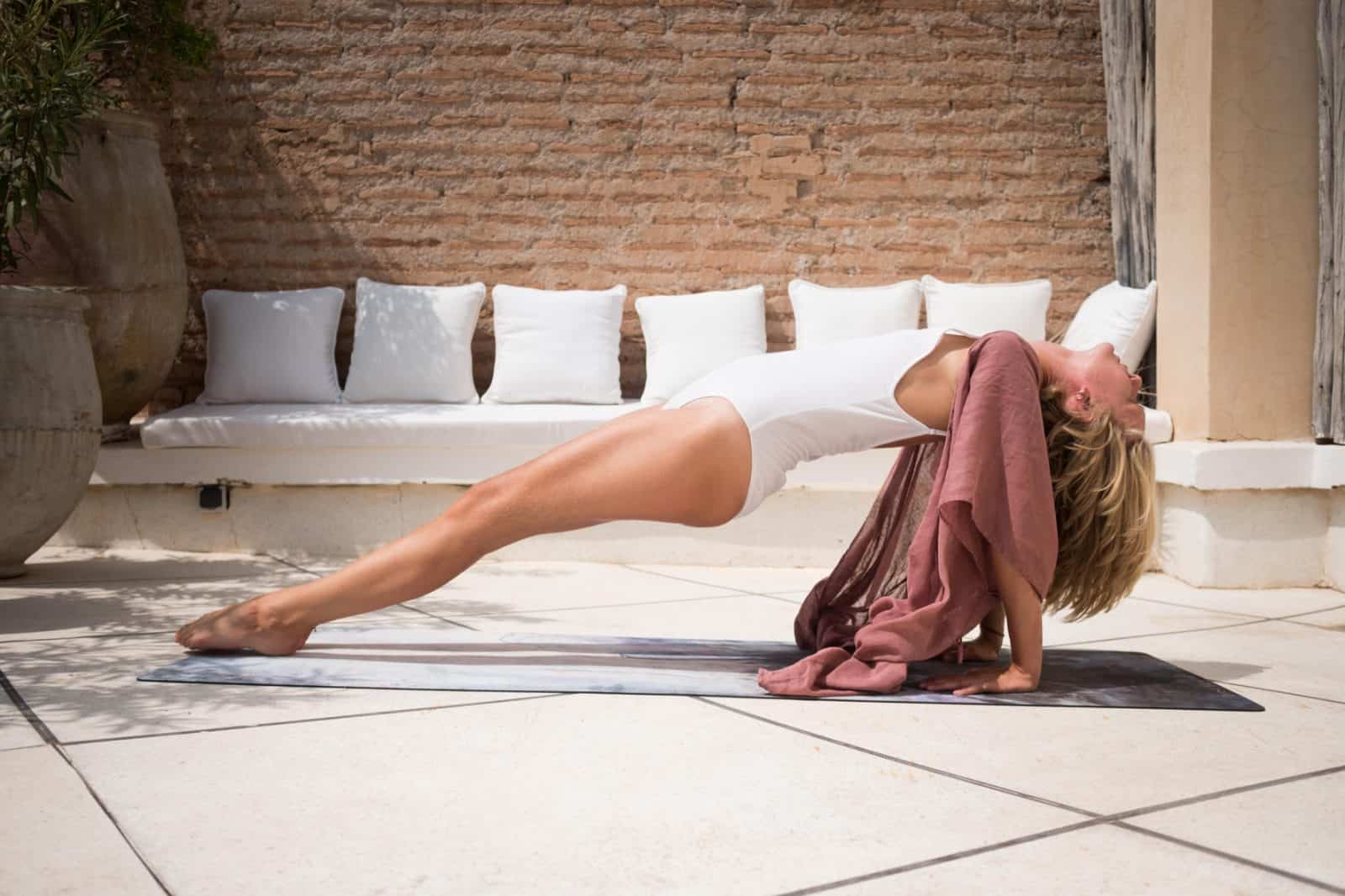 The yoga mat is an essential part of our yoga practice and with new technologies, mat materials are ever-improving, allowing for the ultimate performance. Yoga mats are now made to match your yoga lifestyle in both design and conscious materials, with endless beautiful designs to choose from. You can pick from a large variety of inspirational yoga mats to find the perfect style for your practice.
Inspirational Yoga Mats are now made to match your Yoga Lifestyle
A Brief History on Yoga Mat Trends
Early yoga was more centered around meditation, so there was no need for a mat. As more challenging asana flows became popular, a more supportive and cushioned surface was needed to protect the knees and other parts of the body that are vulnerable to discomfort in certain poses. Providing a mat that had a comfortable foam underside laid the foundation of the yoga mat we know today. As yoga mats are used in our everyday practice with sweaty palms and movement, early materials often deteriorated and didn't last long. Like any beloved accessory or article of clothing, we want them to last forever!
This brought about the PVC mat, which had the durability needed for yoga and a longer lifespan. However, they might have been durable, but these PVC mats also did not solve the problem of the slippery surface during a sweaty practice. The biggest problem with PVC is the material is not environmentally conscious, takes a long time to break down, releases toxic chemicals into the environment when disposed of. Since yoga has turned into a global movement towards healthy living and eco-friendly habits, PVC was not going to cut it. The yoga mentality is all about being conscious and mindful of the surrounding environment, how it influences us, and in turn how we are influencing the world.
Adapting the accessories we use to meet environmental and sustainable standards is integral to the Yoga practice today. Thus, a trend towards eco-friendly sustainable mats was born. Not only do these new mats utilize new materials, but the design that goes into each mat is thoughtful and beautifully crafted.
These new materials are designed with the ultimate yoga practice in mind, non-slip materials that provide the ultimate grip, so you don't slide or slip during your practice. For those hard workout practices, new fiber materials offer a towelled surface that allows you to grip the mat's surface even when your palms become sweaty. All these mats can be washed easily, ensuring a long lifespan and allowing you to keep your space clean and fresh.
The designs on your mat were taken even further to incorporate an alignment system that helps you place your hands and feet with ease between poses, so you may concentrate instead on mindfulness. Designs have become intrinsically beautiful, and it can be hard to choose which mat you like best — the options are now endless!
Pioneers of the Eco-Friendly Yoga Mats
MANDUKA YOGA MAT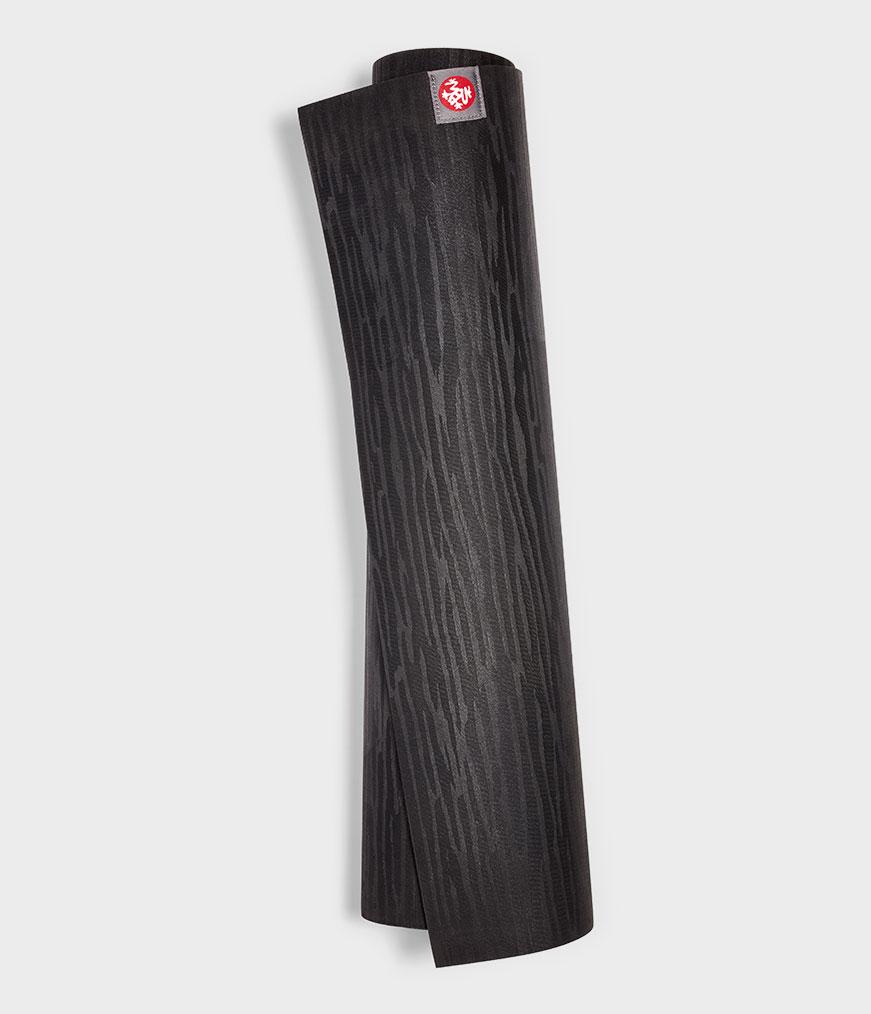 Manduka creates simple, stylish yoga mats that are created around the idea that a good yoga mat can make a world of difference to your practice. Designed and created by Peter Sterios, the Manduka mat is simple and elegant with a firm grip and aims to leave as little of an environmental footprint as possible. – manduka.com
JADE YOGA MAT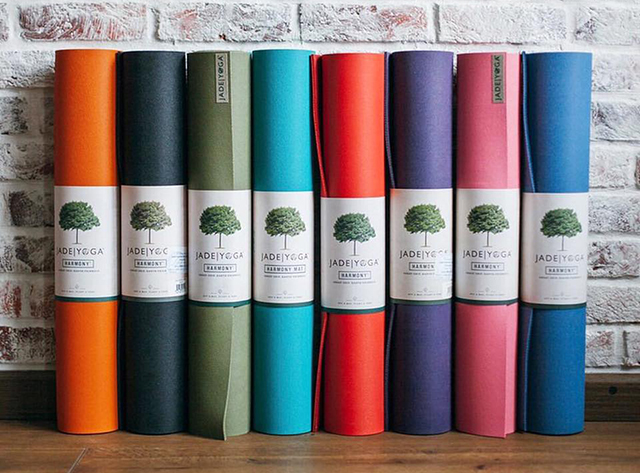 Jade Yoga created its eco-friendly yoga mats using natural rubber for better cushioning and resilience for comfort in your yoga practice. Natural rubber is a renewable resource and threw out the use of the PVC mat, making their mats the first eco-friendly and non-toxic mat on the market. – jadeyoga.com
SALT AND SEED YOGA MAT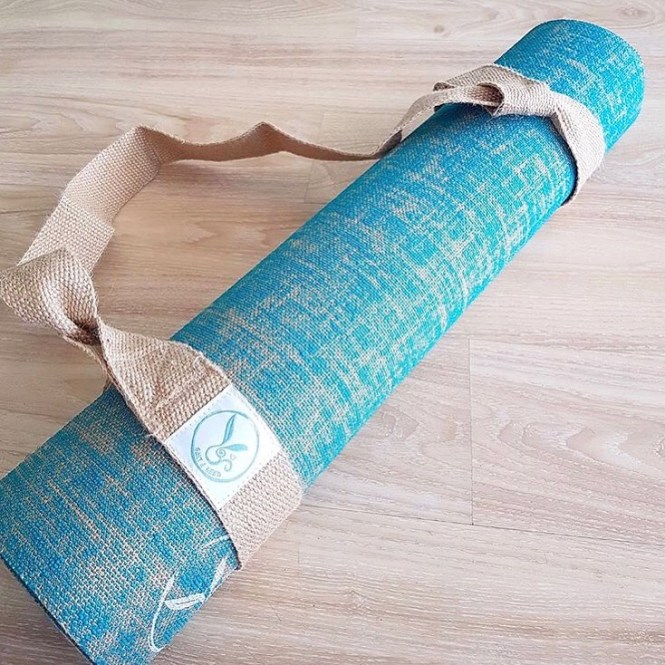 The Salt and Seed yoga mat was created by Nikki, a yoga teacher who is passionate about creating a lighter impact on the world. Her yoga mat was created with the environment in mind, using eco-friendly rubber and sustainable hemp for longer life. – saltandseedyoga.com
TRENDING ECO-FRIENDLY YOGA MAT DESIGNS
OHMAT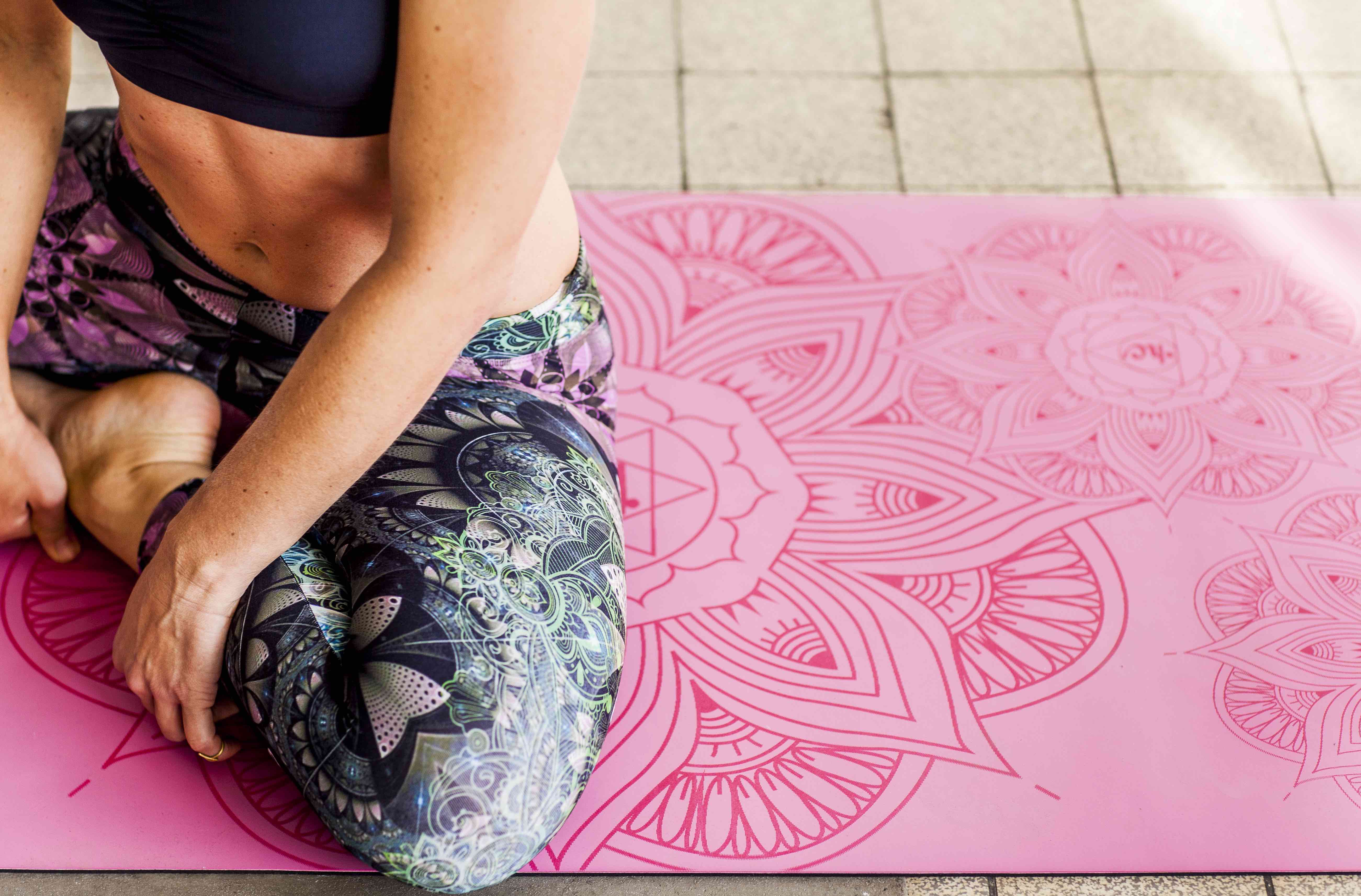 OHMat has created beautiful, eco-friendly mats that are consciously designed to be eco-friendly and sustainable while bringing you inspiration in your yoga practice. The designs are so beautiful you'll be excited to step onto your mat each time! – Available on their website


PS: We love their Pink Chakra Yoga Mat, find it here in our Boutique.
LIFEFORME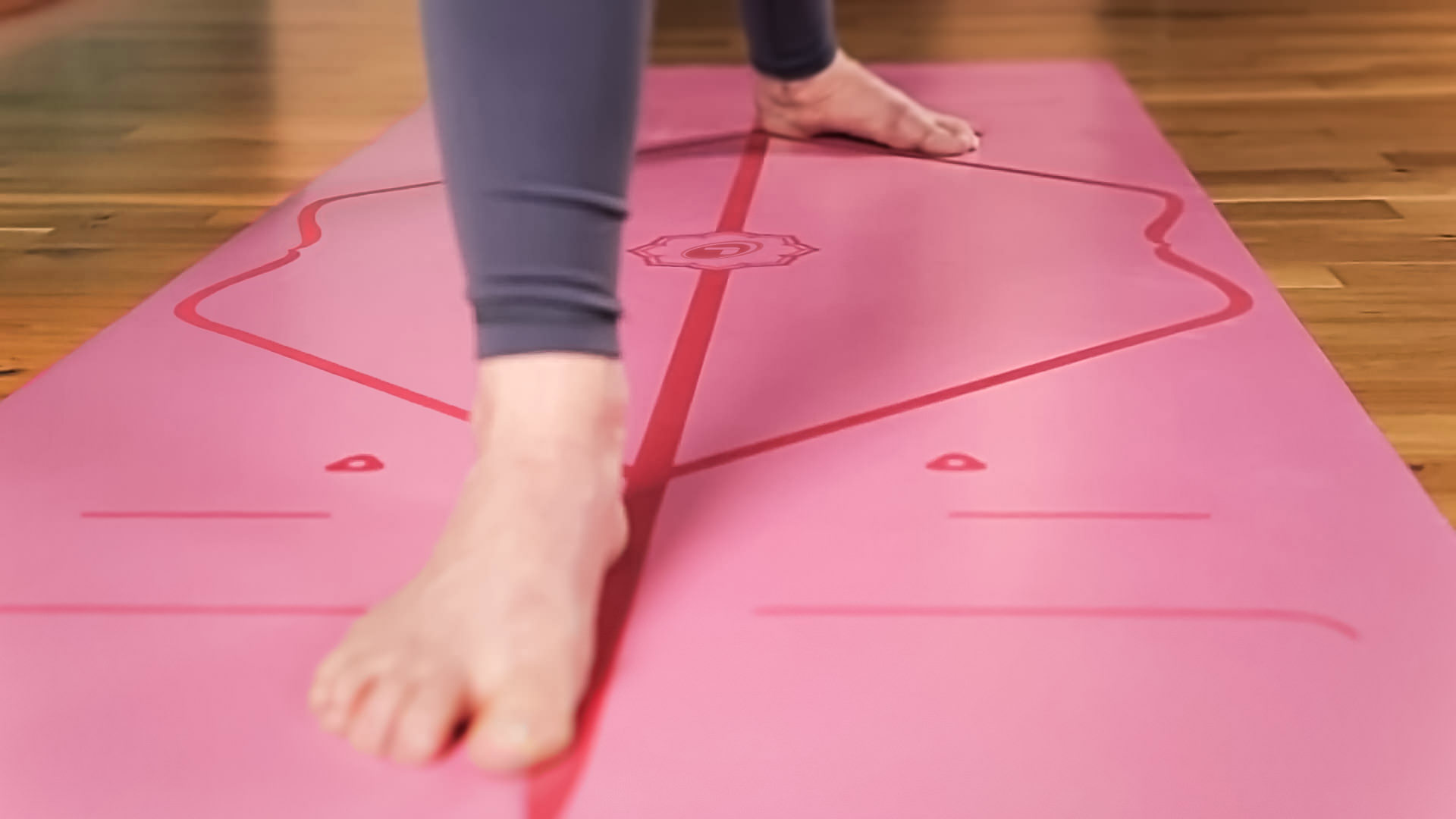 Liforme combines artful design and eco-friendly materials to give you a mat that can help align your poses with a solid grip, assuring that you will be stable during your practice. – liforme.com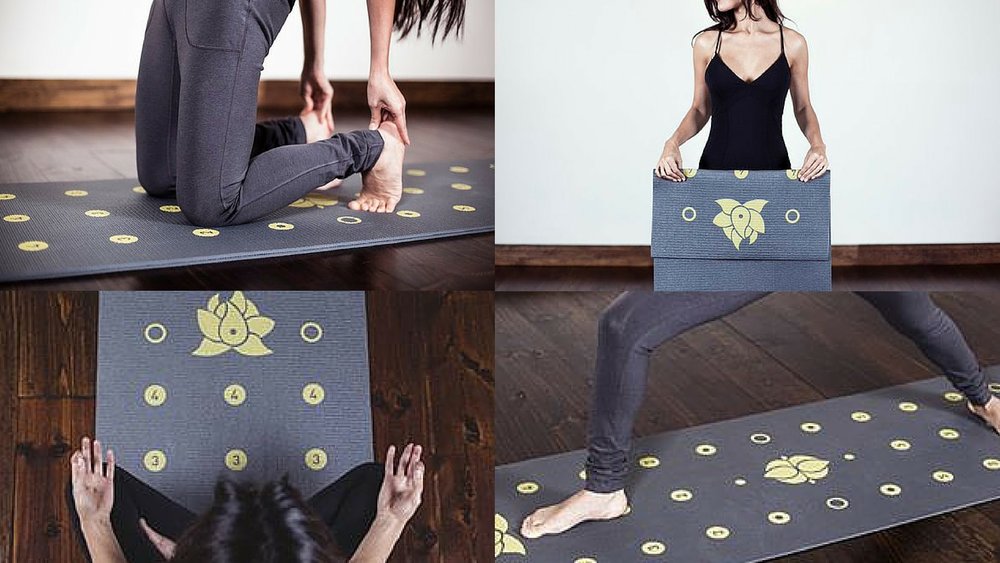 The Gurugrid is an eco-friendly mat that provides you with numbers and symbols to help place your feet and hands during your yoga practice, so that you may concentrate inward on mindfulness and soul. This mat is designed to be beautiful, sleek, and Zen while guiding you through your yoga practice. – thegurugrid.com
Also read >>> yoga advertising
YOGA DESIGN LAB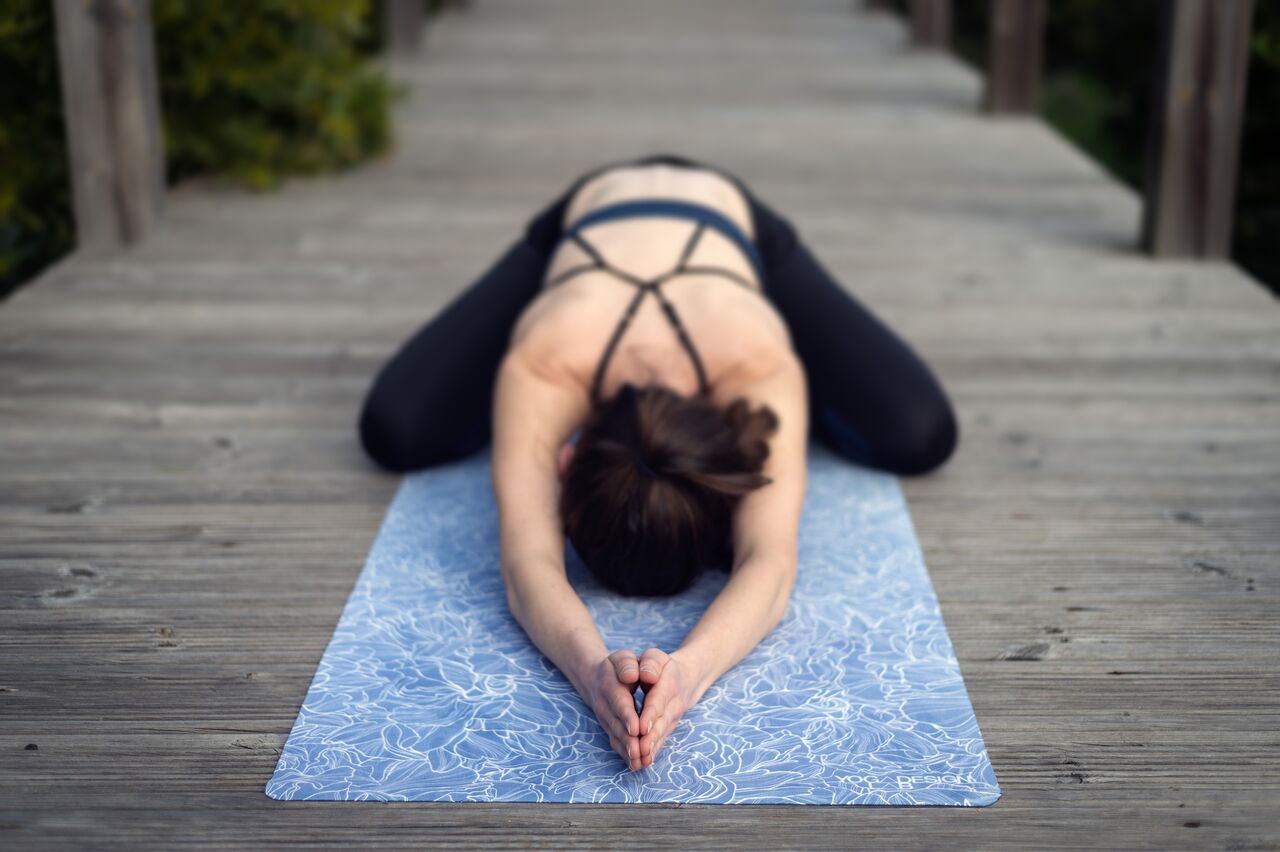 Yoga Design Lab creates a large selection of beautifully creative yoga mats that offer inspirational colors and designs in durable and eco-friendly materials. You'll almost want to hang these mats on your wall as art! – Available on the yogitimesboutique.com.
In Conclusion
Inspirational Yoga Mats have come a long way, both styles and materials evolving with shifting lifestyle and yoga trends, to become our aesthetically pleasing guide and partner in our practice. Your favourite mat makes you look forward to doing yoga and makes it more enjoyable and more comfortable to practice. Without it, your practice may look a lot different!
We encourage all of you to select a mat that will inspire you to practice and guide you to your ultimate ability. Choose a mat that aligns with your core values — there are so many out there!
*Missed one mat company that you think should be portrayed here? Let us know at [email protected]
PS: If you are looking for a Yoga Boutiques, visit our Online shop here.