As a freshly certified teacher with a burning desire to break the pattern of my own practice and challenge myself to listen to various lineages of practices, i went on a journey seeking out studios to practice yoga in Brussels, Belgium. Below are my favorite studios that I have tried so far!
MR. FRANS MOORS – 
yogagent.be
I cannot write this article without mentioning Mr. Frans Moors who trained for more than 30 years with
Desikachar
and wrote the Viniyoga of Yoga and also translated a beautiful version of The Sutras Of Patanjali. Mr. Moors is a wonderful person and teacher who lives in Belgium and whom I had the chance to meet after my certification in NY.  Nowadays, Mr. Moors is training graduate yoga teachers in study of texts.
CORPUS STUDIO

–  corpusstudios.com  – Schedule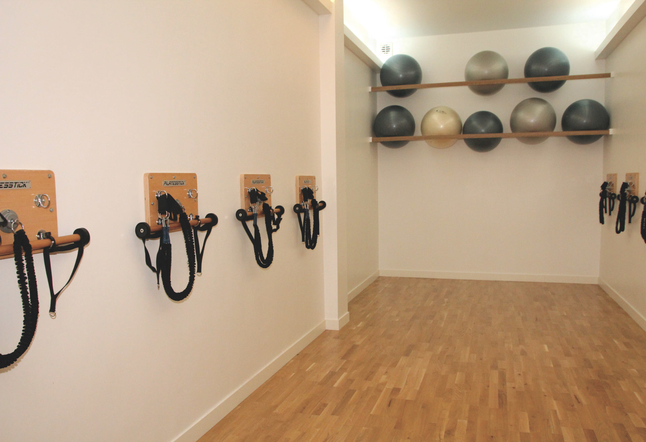 Yoga Classes Studios Practice Brussels Corpus Studio
– Photo Credit
Corpus Studio
Kelly opened this studio with the objective to improve people's health. There are two studios, one in Caroly street and one in Borrens street. If you are curious to test pilates, you may do so here in addition to practicing yoga with Tanya (Sivananda lineage) and myself (Vinyasa). Yoga classes are currently given in the Borrens studio, lovely place to practice: blankets, bolsters, blocks, ropes, as well as a nice view on a garden. How to book: booking is mandatory and you may do so 12 hours before class online if you are a member of the Studio, or by phone if you are not a member. Note: Private classes are available for members.
SERENDIP SPA

–  serendip-spa.com – Schedule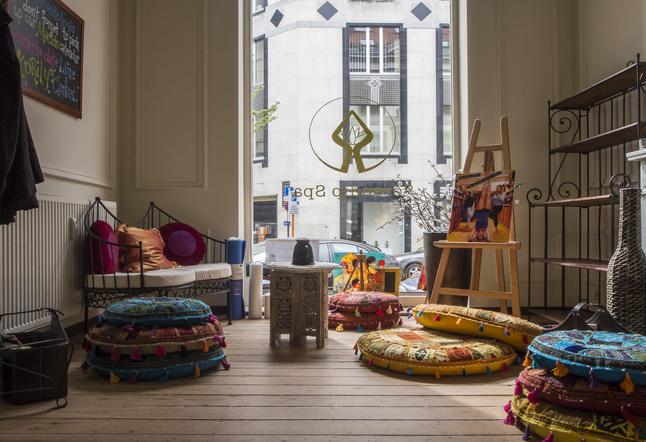 This Spa (with an assortment of luxury treatments) is managed by Claudia who is a yoga teacher and has put together a team of yoga instructors providing classes almost everyday. I tried my first class with Jyl, a teacher from California. Asana practice, breathingand chanting are on the menu in this studio. If you are looking to put a step forth into increased asana practice and meditative attitude, you should try this class. The studio is at the first floor of the building close to the Spa. Smooth atmosphere, singing bowls, essential oils and incense. Mats costs 1 euro to rent.  After practice, students are invited for tea and ginger biscuits. How to book: Online booking one day prior the practice. Private classes available.
DANS CENTRUM JETTE

– danscentrumjette.be – 
Schedule
Iyengar yoga teacher, Antonella Cusimano, is as precise as the discipline requires with a very soft way to guide students into each pose. The studio is a dance school and has a bohemian charm and a dancer's soul. Dance classes are also available throughout the week. Dance classes with Roxane are a very meditative experience. How to book: first class is free. It's best to send an email prior to class to let them know you will be attending.
IYENGAR STUDY CENTRE
– iyengaryogastudycentre.eu – Schedule
There is a lovely Vinyasa Krama on Saturday mornings with Alexis Simon and a Christmas Workshop in 2011 taught ny Alexis as well. How to book: Onsite. Send an email in advance to inform that you will be attending.
MARIO ZUCCONI
– zuccomario@yahoo.fr
Mario is a contemporary dance and yoga teacher. He is absolutely one of a kind. All the people who studied with him gain great benefits. (Me included!)
Other practices – 
If you practice Ashtanga or Bikram yoga or are interested in starting, this article will show you the where and how about these types of
Yoga
.
SAMPOORNA
Sivananda lineage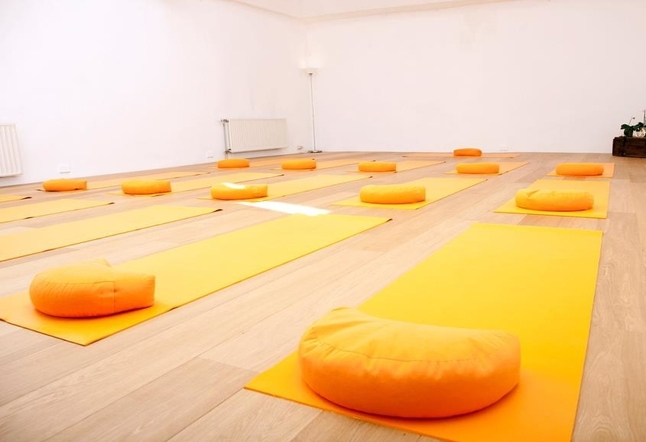 Quartier Dansaert. Eknath, Hannah started this adventure , truly enthusiastic people on the path of Yoga for many years.  As time goes by,  Eknath focuses on his sound and time out of the city , Hannah offers more of her kitchen secrets while they offer their space for newly trained teachers and initiatives. They are more than studio owners , they are beings on their journey and their journey will inspire you greatly. Studio: The studios are white and super clean. Mats, bolsters, cushions and blankets are provided. The dressing room is mixed gender and you can leave your belongings safely. How to book: Show up 15 minutes before class. Private classes available. website: 
sampoornayogastudio.be
 –
Schedule
YOGA ROOM
Many different lineages Yin – Restorative – Power Flow – Yoga Sutra
SAINTGILLES/IXELLES Rue Defacqz UCCLE FORT JACO Chaussée de Waterloo New Opening: coming soon The Yoga Room studios are beautifully designed space with all facilities and props. Pierre and Emilie run the studio like a family of teachers and students,eager to create space for newbies and more advanced practitioners of Yoga. Securing a wide choice of weekly classes and workshop to deepen techniques, from physical hatha yoga into the philosophy and meditation. The studio in town hosts classes with large amount of students thus creating a different energy in the class where each others presence and focus support one another. The studio uptown has a cozy feeling to it, like a bird nest next to the forest, in Fort Jaco. website:
yogaroom.be
–
Schedule
AYOGA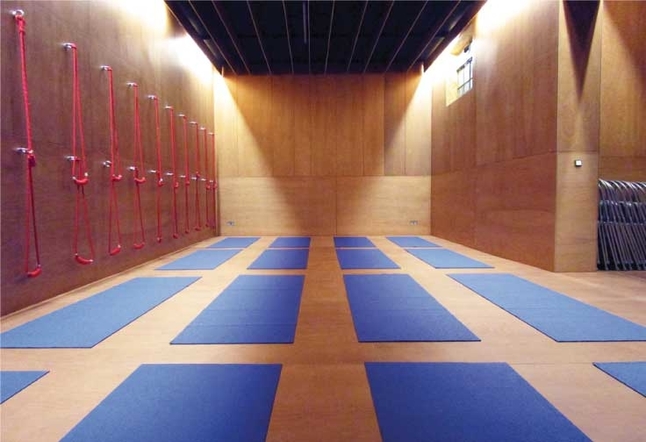 Iyengar Yoga Studio in Town  as an organisation with Iyengar certified teachers constantly evolving. Gustavo opened this very inspiring space for practice , in a wooden environment ensuring a fully equipped studio Their passion and dedication to teaching is extremely touching and transforming for all those who enter. website:
ayogabrussels.be
– Schedule
YYOGA
Ashtanga Yoga, Prana Flow, lyengar, Vini Yoga, Jivamukti, Power Yoga, Yin Yoga, Sivananda Yoga and more.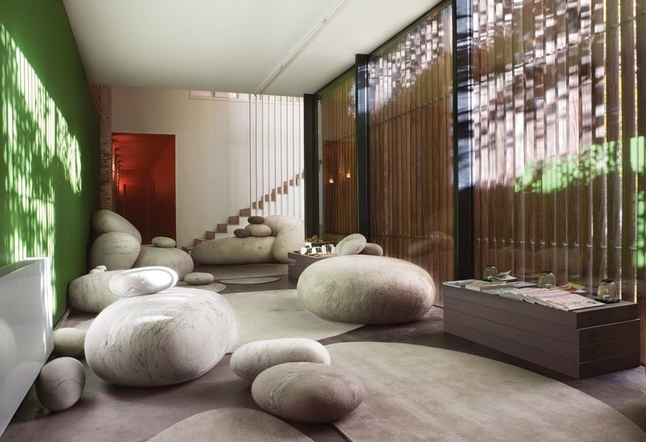 Sparkling beautiful studio in town, near Saint Catherine, born out of the combination of a yoga teacher and student with a fellow architect friend who captured the essence and the need to create a urban sanctuary. The atmosphere is easygoing and welcoming ,a special heart goes to their concern for environmental sustainability and the Friday donation class. website:
yyoga.be
– Schedule
Centre de Yoga B.K.S. Iyengar de Bruxelles
The Iyengar headquarter in Brussels is a precious gem for us all. For those looking into a therapeutic approach and precise understanding of the postural aspects of yoga but also to anyone intrigued by the Iyengar approach. No wonders that the practice room is filled with energy of teachers and students since Rita and Willy have been nourishing and dedicating their life to the transmission of the teachings of B.K.S. Iyengar with authenticity and inspiring commitment. website:
aumyoga.be
– Schedule
SHANTI HOME
Iyengar  Hatha Yoga Yin Yoga Viniyoga Postnatal and Baby Massage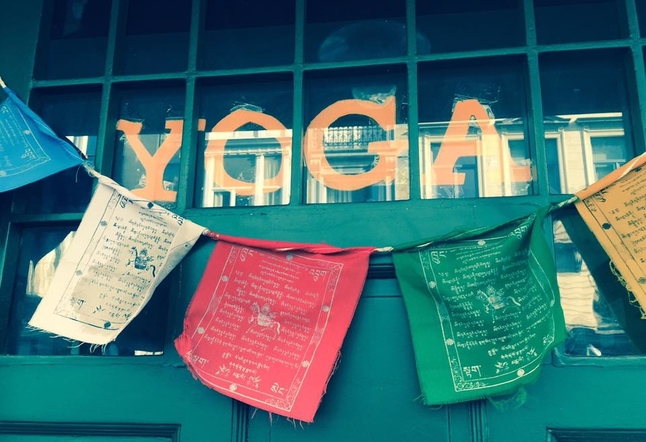 Yoga Studios Classes Practice Brussels SHANTI HOME – Credit Shanti Home
Shanti Home is a beautiful house, the kind of wonders you find in Brussels. The community of students there is fond of their teachers and of the welcoming membrane that the shala constitutes. Collaborations are alive between Shanti Home teachers and Sanskrit Belgium, myself – as the writer of this article. Shanti home is ran as an ASBL by two inspiring women and teachers Sandrine and Valentine, supported by their equally open hearted and enlightened life partners. They attract a tribe of teachers who beautifully hold space for their students on weekly classes and special workshops. website: 
shantihome.be
– Schedule
SANSKRIT BELGIUM
Philosophy and Vedic Chanting Yoga Raja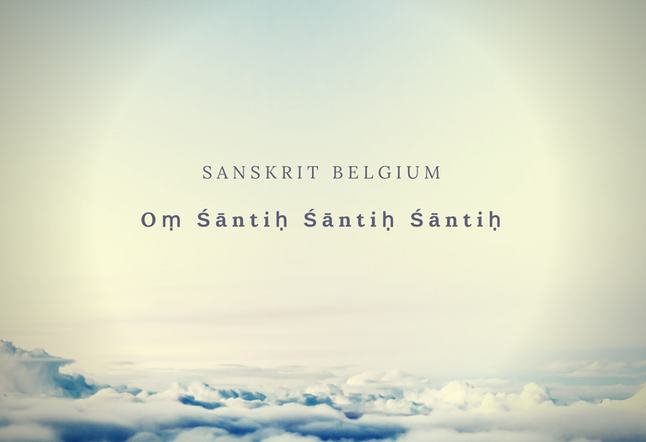 Sanskrit Belgium is the organization Mrs Shantala Sri Ramaiah has started in Belgium. Her classes quickly went from a small group of aficionados to the study of the scriptures to a little community of yoga teachers. Establishing herself as the teachers teacher, Mrs Shantala gathers students of all ages around authentic and traditional study of Vedic chanting and Yoga Philosophy. She is currently developing an online platform to reach out those students that move out of Belgium and people who want to receive her guidance. website:
sanskritbelgium.com
– Schedule
TREE OF YOGA Anusara tradition  Yin Flow Viniyoga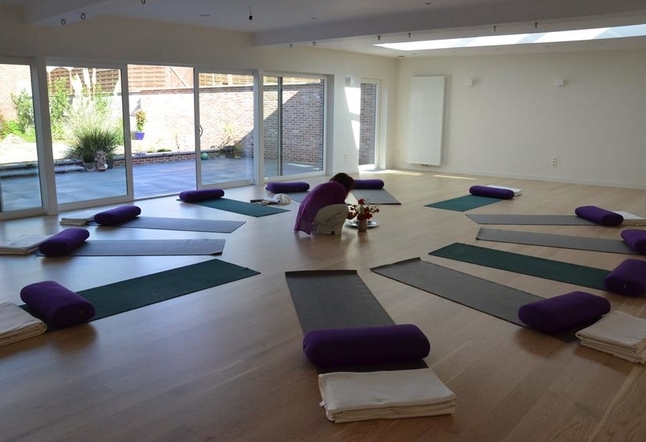 Yoga Studios Classes Practice Brussels TREE OF YOGA – Credit Tree of Yoga
Beautiful studio outside of Tervuren Anusara tradition is a beautiful way into the movement. The guidance of Courtney who opened the studio is sweet but very firm and precise. Her classes are very well structured and I strongly recommend anyone in Tervuren area or not too far to try out different classes in her premises. website:
treeofyoga.be
–
Schedule
*
For a complete listing of Iyengar yoga in Brussels, check out this link via the Belgian Iyengar Yoga: iyengaryoga.be/fr)