Bali as an eco-luxury retreats destination
Published: 17-07-2020 - Last Edited: 27-07-2022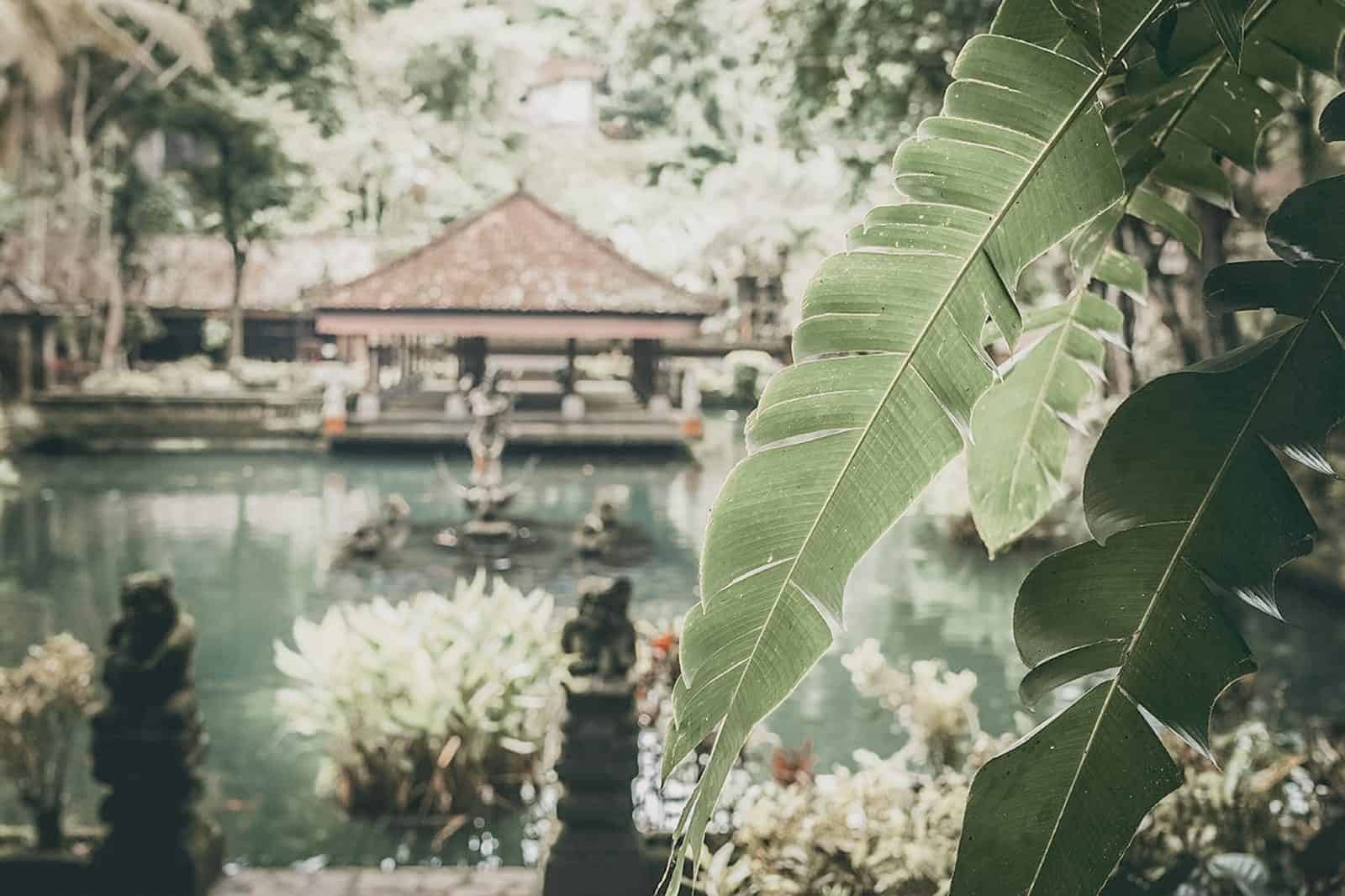 5 key questions answered on eco-luxury retreats in Bali
After months in lockdown as a result of the Coronavirus pandemic, nearly all of us are eager to travel again. When we do, health & wellness, ecological sustainability, and a degree of self-pampering are likely to be more significant priorities for many of us.
Thus, yoga retreats (especially those designed around sustainable practices in beautiful destinations) are predicted to be on the leading edge of travel's recovery.
Bali has long been an international hub for travel experiences infused with a focus on health, well-being, and spirituality. There's no reason to expect this to change post-pandemic; however, if there's one thing we take away from this crisis, it may well be a heightened sense for responsibility for our actions and their impact on the communities around us.
What does this mean for retreat travel to Bali in the future? Jen Corley, Director of Wellness at WeTravel (online payment and registration platform for retreats), spoke with Bali experts Mikaku Doliveck of Floating Leaf Eco-Luxury Retreat and Alexandria Tomayko of Nomadic Planning to investigate five key questions.
Jen: First, what defines an "eco-luxury" retreat facility?
Alexandria: "Eco-luxury" hospitality provides enhanced comfort and attention to detail without depleting or damaging the surrounding ecosystem (meaning not only the environment but the community as well). I think about the 'eco' part in terms of four different areas:

1) Social: Support for diversity, health & wellness, social justice, and humanitarian concerns
2) Economic: Facilitation of long-term economic growth without negative social, cultural, or environmental impact
3) Cultural: Maintenance of cultural beliefs and heritage
4) Environmental: Mitigation of the depletion and degradation of natural resources, working toward long-term ecological sustainability
Mikaku: In practical terms, "eco" means that most of the materials used are sustainable, either reclaimed, recycled, or re-used. We actually invented many of our ecologically-friendly products at our facility to use for flooring, bathtubs, and walls. In other cases, we took existing products or processes and made them more eco-friendly by incorporating sustainable, re-usable, or recycled materials. "Luxury" is harder to define, but it's top-of-the-line in terms of amenities, fixtures, interiors, and architecture.
Jen: That's really helpful; with that said, why do you think eco-luxury facilities are so in demand now?
Alexandria: The Millennial generation has found that their money makes a difference, and they can vote for change with their spending. People are becoming more in tune with the fact we have one earth, and we need to mitigate further damage to it. Orientations toward eco- and sustainable-tourism have become core values for many.
Mikaku: For well over a decade, people have been becoming increasingly eco-conscious. But, I'd add that the luxury element is essential. For many years, we were contacted by prospective retreat leaders or potential participants saying, "Well, we got a quote from another 'eco'-place in Bali, and it's 20% less than what you're offering." Then they get there and realize there's no air conditioning, there are holes in the walls, and the doors aren't sufficiently close. So, people slowly realize that [facility quality] is crucial. I think a lot of places that are branded "eco" are, in some minds, assumed to be simple lodges, not luxury accommodations. That's not necessarily the case.
Jen: So, what precisely should retreat organizers and participants look for in an eco-luxury facility?
Mikaku: If sustainability is necessary, the venue should be able to demonstrate that. However, I would not hold places accountable for some sort of official certification. Usually, they're incredibly expensive, especially for a remote location like Bali. Plus, they're pretty arbitrary; official certifications are just not where they need to be. But facilities should be able to demonstrate what they're doing, and it should be evident when you're on the property.
Alexandria: I know that no one can have a zero carbon footprint, but we need to do our due diligence. Ask if they run any social programs to educate, empower, or help the community around the venue. Do they support local farmers, compost and recycle, treat their greywater? What products do they use in cleaning the rooms or in providing amenities? Have they made an effort to reduce plastic consumption throughout the venue? Compelling answers to these questions show dedication and care versus putting on an "eco" label to sell more rooms.
Jen: What Makes a Great Destination for an Eco-Luxury Stay?
Mikaku: There's just no place in the world like Bali. The intense spirituality is unlike anything I've ever seen. What makes it so different? It's the food, the graceful people, the way spirituality is imbued into every aspect of everyday life. Not to mention just the sheer beauty of the island, its beaches, an active volcano that adds to the place's energy.
Alexandria: Bali is unique, though a great eco-luxury destination can genuinely be anywhere. The destination adds to the experience, yet is not mutually exclusive to being eco-friendly. The facility is really the key. However, having the community and government involved in the project or present interest is essential. There is no real gain in creating a venue that strives to be "eco" and espouses these values while the local community does not believe it and does the opposite. Bali still has a long way to go in terms of sustainability, especially in terms of domestic plastic use and disposal. Do what you can to research venues that educate their employees around sustainability and lead by example.
Jen: Before we close, what else should retreat groups know about Bali?
Mikaku: If you have a group of people you know will travel with you, you can rent a villa anywhere. But, particularly in Bali, I would carefully consider your support needs beyond the accommodations, facilities, and food. Is the team well-established? Do they have local knowledge? Are they going to try to take you somewhere filled with tourists and sit in traffic all day? Trip Advisor and other places where you can see reviews are critical.
Alexandria: The Balinese culture is very respectful, but this is a two-way street; make sure you show respect in return. The culture emphasizes the collective over the individual, so if you have an issue with one person, it can become an issue for many. Everyday life is very oriented toward religion; there are many beautiful temples and ceremonial offerings daily. Wear appropriate dress when entering temples and other places of religion. As a reminder to any traveler anywhere you go, you are traveling to someone's home. Respect others' culture and traditions even if they make no sense to you, remember above all else you are a guest.
Jen: Terima Kasih [thank you] to you both!
If you are inspired by sustainable architecture and eco-luxury, take a look at what Charlie Hearn and his Inspiral Architects' team are doing in Bali.
For Bali's best spots for the modern yogi, where to STAY | SPA | PLAY | EAT | SHOP | YOGA – Download our ULTIMATE BALI GUIDE for free.