what is an ogoh-ogoh?
Published: 21-02-2018 - Last Edited: 28-02-2022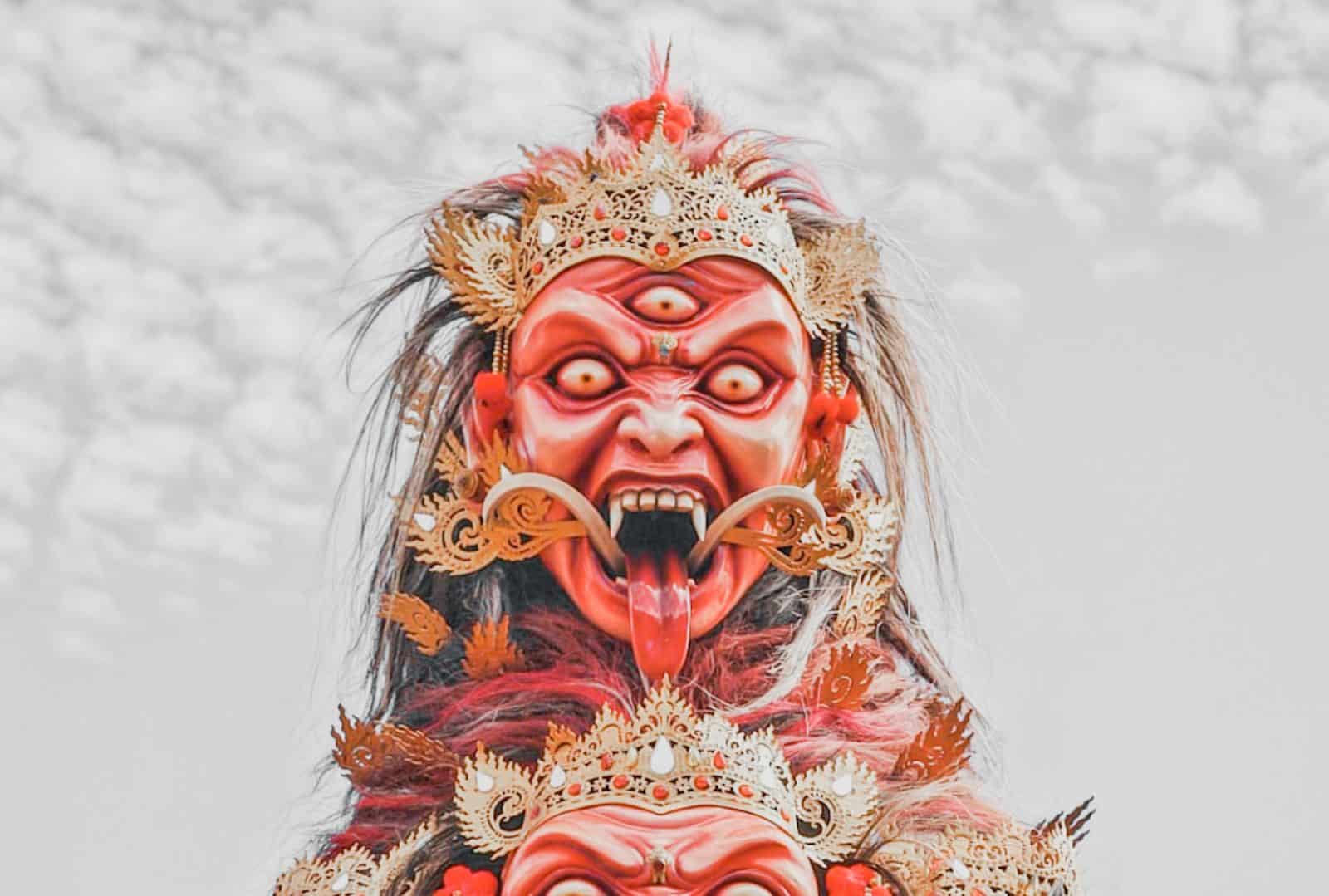 Creatures seen the night before the balinese day of silence in bali
If you have experienced the Balinese Day of Silence (Nyepi), then you will already be familiar with the menacing figure of the ogoh-ogoh – an effigy that represents evil spirits.
What is an ogoh-ogoh?
Ogoh-ogoh is a larger-than-life statue, made out of Styrofoam and paper mâché. They are built for the Ngrupuk parade, which takes place on the eve of Nyepi day, marking the start of a new year in the Balinese calendar.
The Ogoh-ogoh often takes the form of mythological beings, mostly demons. It takes many hours and a lot of effort to create giant figures, which can reach up to a towering five meters.
Also Read>>> What is Nyepi?
When do the ogoh-ogoh appear?
Each village's Seka Truna Truni (youth organization) build one ogoh-ogoh, but smaller groups within each village may also build their own. The statues are unveiled during the evening Ngrupuk parade and accompanied by music, also performed by local youth. Parades from neighboring villages intersect at main crossroads.
The statues are rotated three times, counterclockwise. Flares and loud noises accompany the parade, scaring and bewildering any evil spirits. At the end of the procession, the effigies are burned to signify the exorcism of evil spirits and the cleansing of sins.
The ogoh-ogoh is a recent addition to the celebrations – they first appeared in Denpasar in the early 1980s. At that time, they were carefully monitored for any criticism of the Suharto regime.
Can I still see Ogoh-Ogoh if I'm not in Bali?
For an up-close-and-personal look at ogoh-ogoh outside of the celebrations, two museums in Bali allow you to gawk at the intricate craftsmanship required to build these elaborate figures. Inside the complex of the Manusa Yadhya Museum in Mengwi, you will find resident painterI Ketut Nuada's ogoh-ogoh collection on display. Since presenting the collection in 2012, Nuada has amassed around 20 ogoh-ogoh, ranging from three to five meters in height
The second museum is located at Soka Indah Rest Area, near Soka Beach at Tabanan.The museum aims to preserve local arts and culture and acts as a sightseeing option for tourists visiting the nearby beach. Founder and businessman Kooeswintoro, Director of Grafika Group, has said that the catalyst for opening the museum – which houses 16 ogoh-ogoh in total – was because he hated seeing the effigies burned.
For more info on Bali's best spots for the modern yogi
| STAY | SPA | PLAY | EAT | SHOP | YOGA |
Download our ULTIMATE BALI GUIDE for free.