villa gaia retreat center
Published: 31-01-2023 - Last Edited: 02-02-2023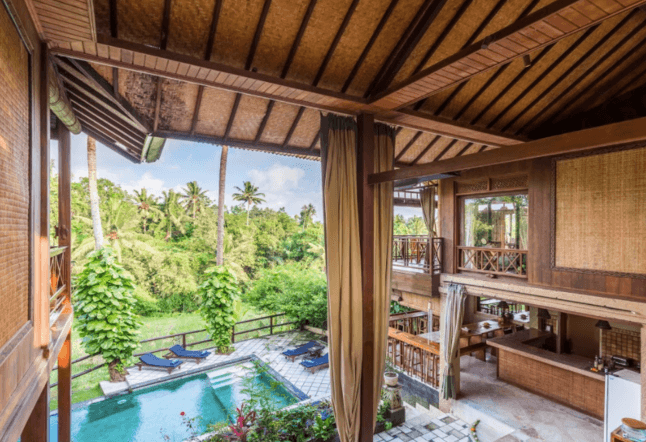 Villa Gaia has become the one of Bali's most highly-regarded and long-standing retreat villas. On an Island full of transience, Villa Gaia in all its purity has stood the test of time. There is something about this place that is very homey yet extremely expansive. The combination of Balinese hospitality and the rawness of the surrounding nature are really something special.
Glenn Adams, the owner of Villa Gaia, is a man who knows how to move with the times. A long-standing Bali resident, Glenn emanates all that attracts tourists in droves to Ubud.

Glenn is passionate about exploring both ancient and newly discovered, modern techniques to better ourselves in mind, body and spirit, thus increasing longevity. This is the essence of Villa Gaia.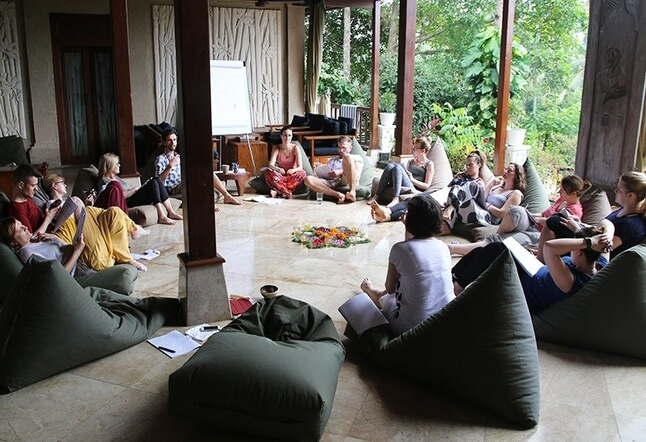 Villa Gaia runs scheduled retreats all year round. They have in-house practitioners and retreat leaders. Their main programs are in transcendental meditation and detox. Villa Gaia also hosts other practitioners from around the world with programs such as yoga, raw food chef certification, and NLP to name but a few.

Their schedule for the upcoming year has everything from Release – Transform – Manifest retreats to Goddess Retreats to a Mindfulness Retreat led by a Doctor of Psychology.
These retreats really come with all the trimmings: holistic therapies, temple visits and vegan buffets are just a few. Facilities are also extensive. Take the utterly iconic pool, for example, that's complemented with the most stunning view of rice paddies, allowing you to watch Bali life unfold directly in front of you. 

There are several communal and private spaces available for you to connect and reflect within the villa.
If it's a week of relaxation, a complete mind-body reboot or a total transformation you're after, Villa Gaia has what you need.
Google Map – IG – FB

For more info on Bali's best spots for the modern yogi

| STAY | SPA | PLAY | EAT | SHOP | YOGA |
Download our ULTIMATE BALI GUIDE for free