urth caffé – santa monica
Published: 21-04-2011 - Last Edited: 03-11-2022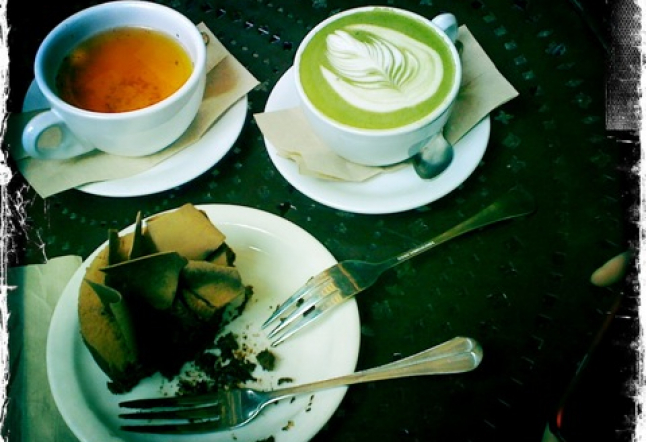 If you're hungry for sustainable change and some fulfilling soup, then Urth Caffé is calling you.

This progressively traditional cafe is rooted in honest practices, partnered with local and international farmers – all for the sake of a fair trade, eco-friendly, delectable taste in your mouth.

Urth is infamous for their green attitude as well as their green tea boba (a form of tapioca ball.)
The menu boasts a wide range of their very own brand of organic teas and coffee, pastries which will inspire you to ride your bike more, and hearty plates which are simple yet all uniquely flavored with artisan love.

If the planets are aligned in your favor, the friendly and skilled baristas will even paint a cute kitty face with the frothed milk on your organic latte.

To truly enjoy Urth's taste, take a seat – you'll find good conversation warmed by the fire place on the wall or radiant heaters which turn the back patio into a Mediterranean oasis lounge.
A perfect alternative to taking your date out to a noisy bar, Urth is open late into the night almost every day of the week.  

Knowing that every dollar spent is a vote for the type of world we want to live in, the guilty pleasures of the best pumpkin pie in L.A. and divine spice chai will turn anyone into an environmental activist.  

What on Urth are you waiting for?

More on Yoga in Santa Monica here.
Read next >> wilshire restaurant