malibu getaway a mini guide
Published: 23-10-2017 - Last Edited: 08-11-2022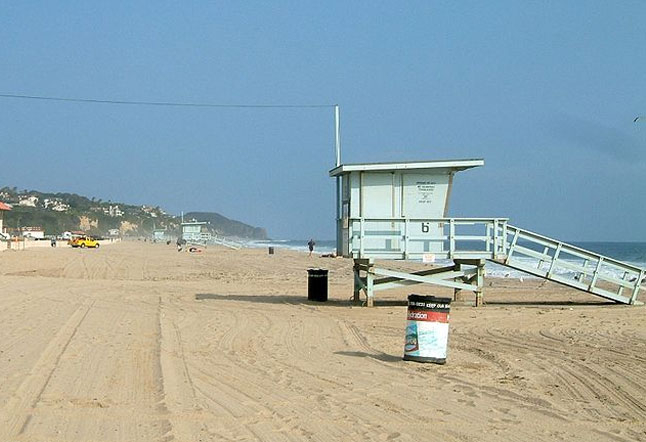 Natasha, one of our travel editors, arrived in Malibu California, ready to spend the next two weeks exploring. She shares with us her experience and insights in this beautiful heaven.
Although Malibu is physically close to Los Angeles, the energy that you experience there seems to be from light years away.
Between relaxing in creative and unique retreats, visiting the cliff-bordered beaches, hiking, or sipping a coffee on by the ocean… it has everything you need for a relaxing mini-vacation.
Naturally, one of the best parts of visiting Malibu is the breathtaking beaches.
Here are just a few of some of the favorite beaches I visited- each having their own beauty and charm. No better way to visit Malibu than to see its amazing beaches!
El Matador State Beach is a little paradise: a gorgeous, turquoise coastline nestled between ragged cliffs dotted with caves, just begging to be explored.
Zuma Beach provides any of the beach activities you could hope for. As it stretches out for quite some distance, you can go for a long walk along the glittering waters. You will find surfers, sand castle builders, boogie boarders, and sunbathers spread out over the soft sands and in the warm water.
Malibu's cafes and restaurants are not to be missed either. As they tend to be focused on nutrition and taste, here you will find it all!
Malibu Farm Pier Cafe
At the end of the Malibu Pier, there is a building. As you walk further and further down towards it, the smell of coffee and freshly baked potatoes stimulates your taste bugs. When you get there, you find many delicious breakfast options to choose from. Specialty breakfast sandwiches, expertly crafted coffee drinks, breakfast burritos, and much more– this cafe has a menu that would leave anybody drooling – Malibu Farm
This cafe is where you will find delicious and healthy smoothies and smoothie bowls, and refreshing juices. The smoothies and bowls are unique and innovative, made from energy-boosting ingredients like raw cashew butter, raw honey, flax, acai, coconut, wild blueberries. There are also fresh juices to choose from, and much much more. A great and refreshing place to stop by on a hot, southern California day! – SunLife Organics
After visiting beaches and sampling the delicacies that Malibu has to offer, what better to get even further into relaxation and attend a yoga class?
Malibu Beach Yoga
This studio offers a beautiful, tranquil space. It is very deliberately decorated; you will be sure to smile from the energy that you find yourself immediately immersed in when you step through the door and find yourself in a quiet room with bamboo floors, a painting of Ganesh, and crystals placed tastefully around. Malibu Beach Yoga offers a very wide range of yoga classes, from Yin Yoga, to Hot Power Yoga. It even offers unique classes like Yogi Groms for 5-8-year-olds! – Malibu Beach Yoga
A big part of visiting Malibu is choosing to stay at one of the unique, beautiful retreats that it has to offer. Here, you will not find a single chain motel…instead, get ready for a stay that feels like something out of a fairytale!
Magic Malibu Mountain Retreat
A sweet, serene little studio where you feel on top of the world. Or, well, on top of Malibu…In the distance, the ocean shimmers, on both sides, hills that Malibu is made of.
There is a yoga deck (see below), where yoga sessions are held on request. As well as yoga, there are several other diverse healing sessions offered: Reiki sessions, massages, and more. If that wasn't enough, there are guided hikes through Charmlee Wilderness Park. Magic Malibu Mountains Retreat
Magical Dream House Dome
Magical Dream House Dome is ideal for when you want your life to feel like pure magic, and be immersed in nature. In the Dream Dome, you fall asleep beneath the stars and moon, visible through a giant skylight, and wake up to sunshine. Spend your day on the private decks, underneath rustling trees. – Chianti Life Retreat
In conclusion, Malibu is one of the ultimate stay for a yogi. Full of beautiful beaches, delicious and healthy food and perfect for relaxing the mind and body. I'll definitely be going back.
To read more about Malibu click here: Yoga Malibu
Read next >> earthwise ethnic eateries los angeles