shanti lodge
Published: 28-01-2019 - Last Edited: 15-11-2022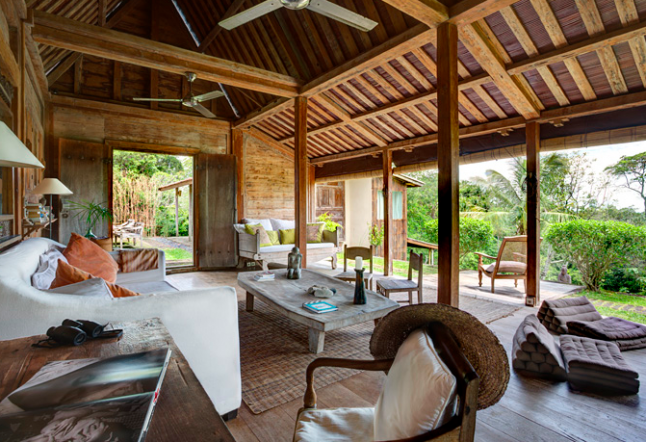 Shanti Lodge strongly holds up to its name. Shanti is a Sanskrit word meaning "peace", and that is precisely what guests experience in this green oasis.

Surrounded by infinite rice fields, you will encounter a sense of harmony that lays in nature. Located on the west coast of Bali, Tabanan, Shanti Lodge is settled in the perfect getaway, just above the more populated areas and only 1 hour 15 minutes drive from Canggu.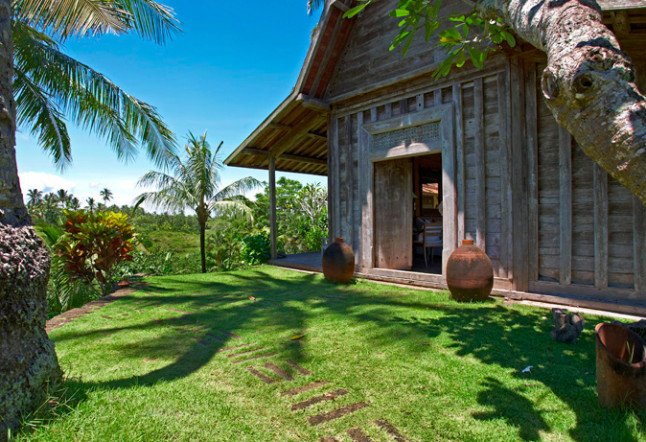 The lodge which stands on a 2 hectares property, has plenty of space for the whole family with open kitchen, dining porch and open living room facing the infinite lush all the way to the ocean.

Charming rustic buildings give the immediate sense of rest with their fresh elements of white and wood.

The 5 bedrooms are styled romantically, inviting in to soak in the relaxing en-suite tub. Little touches as an adjacent writing nook, lovely covered balcony and a walk-in closet add the extra sweet touches.

It's a cozy and spacious feeling of home, allowing you to enjoy the quiet time you need.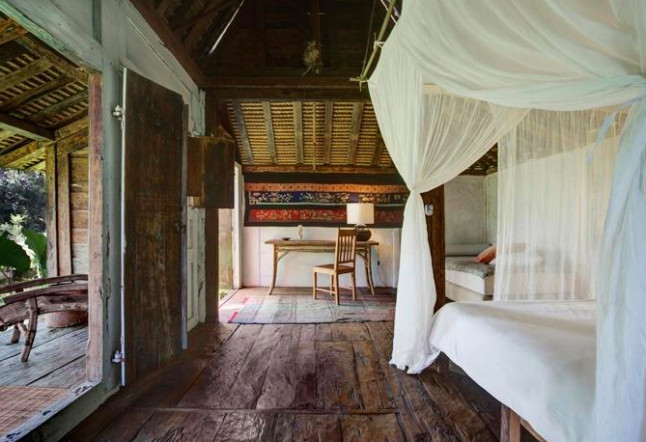 The grounds of Shanti Lodge lead to a backdrop of rolling forests. It boasts a 20 meter infinity pool, which is a striking element of this boutique hotel. You get the same marvellous view from every angle.

The Lodge offers multiple activities to be arrange such as waterfalls excursions or beach picnics. It is a magical haven for special and very private events to be held such as intimate weddings, family anniversaries, honeymoons and more.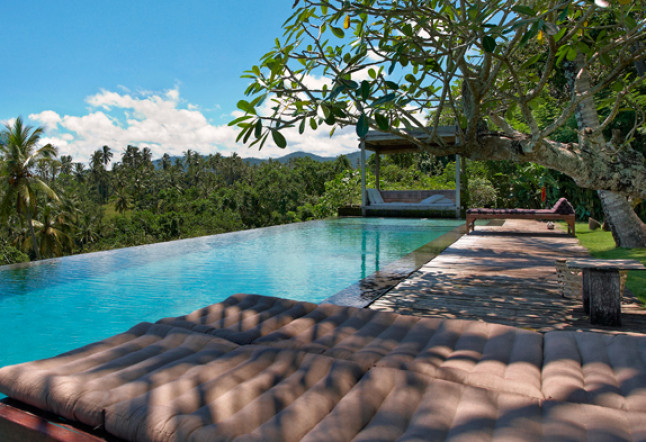 Everyone can find space for time to bond together or apart. Children are welcome to play with the many toys and books shelved for their entertainment.

Coco the Chef prepares homemade delicious local cuisine wearing an ever ending smile that will light up your day.

Present yet discreet, the staff are welcoming and always eager to serve your needs.
What better place to take the time to connect with yourself and nature. It is a haven to work on a creative project, discover your inner-writer, connect deeper with yourself, or simply rest and enjoy the sounds nature.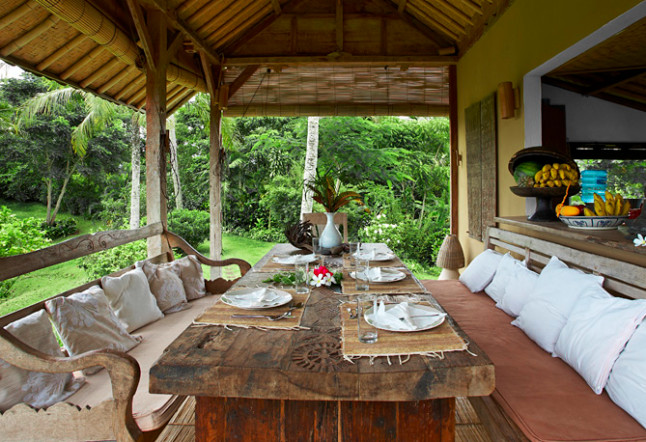 Shanti Lodge is a spot to support your peace of mind. If home is where you want to go, Shanti Lodge will meet you there.

MAP ME on GOOGLE
For more info on Bali's best spots for the modern yogi
| STAY | SPA | PLAY | EAT | SHOP | YOGA |
Download our ULTIMATE BALI GUIDE for free
Read next >> villa gaia retreats