mandala spa & resort villas
Published: 09-01-2017 - Last Edited: 09-11-2022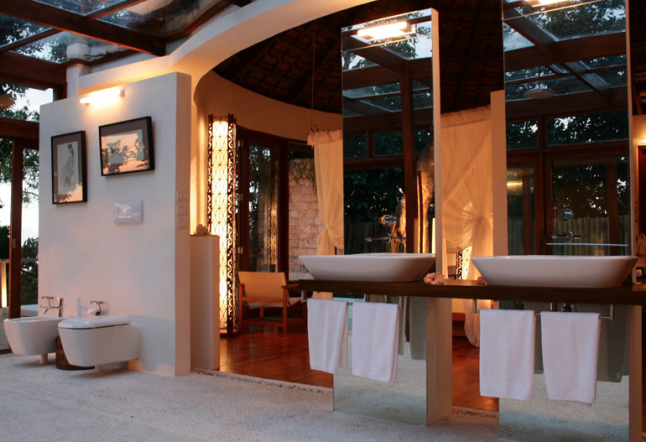 Boracay may be known as a party island, where late nights bars and clubs out are some of the main attractions. But there is one place that can quickly take you to a completely different world.
The moment you arrive at Mandala, you have found an escape from the busy touristy areas to experience something very special. As you step into their lush scenery, you will be mesmerized by the tantalizing sounds and scents.
Mandala is a unique and intimate boutique destination with just 14 resort villas and 4 spa treatment villas. Set in the heart of a tropical oasis steps away from a white sandy beach, the welcoming ambiance gives the place a cozy and luxurious feeling at the same time. The warm and attentive staff greets you with a genuine smile, remember your name and ensure that you have a relaxing experience. 'Service with soul' is an approach deeply ingrained in the core of Mandala's philosophy that makes it stand out from the rest.
Boracay certainly is dotted with massage parlors on every corner but Mandala is no ordinary spa. The service is incredible and all ingredients used for treatment are organic and made in the spa kitchen by highly qualified staff. The therapists are the sweetest, soft-spoken angels who take pride in their job and put all their hearts into giving the guests the best experience.
I tried the signature award-winning treatment: the Hilot Trilogy Massage. It is based on the Philippines' traditional healing system known for its beneficial, long lasting-effects for the mind, body, and spirit. I was amazed how the treatment combined deep strokes using coconut oil, banana leafs with vacuum cupping, and finished off with a foot massage using bamboo sticks. It left me in a blissful state for a long time followed by a deep restful sleep. Another fantastic treatment to try is the Polynesian inspired Hawaiian Kahuna Massage, known for massaging techniques using forearms.
After your treatment, enjoy wonderful ginger tea or treat yourself to a healthy meal at Mandala's restaurant – Prana. There is a wide selection of Asian and Western cuisine. The food is delicious and ingredients are locally sourced (most come from their organic garden).
Last but not least, Mandala offers daily yoga classes at the Vessel, a beautifully designed and spacious hall perfect for a quiet practice. I loved starting my day with an ashtanga, vinyasa or hatha class to energize my body to enjoy the peaceful environment of Mandala.
Whether or not you're planning to stay in Boracay, Mandala is definitely worth a visit. The wonderful memories and beautiful sarongs (complimentary with every treatment) will forever be reminders of this heaven on earth called Mandala. That is, until you come back again, and again…
Read next >> The Mandarin Oriental Hotel