karen mckinnon
Published: 10-06-2014 - Last Edited: 20-10-2022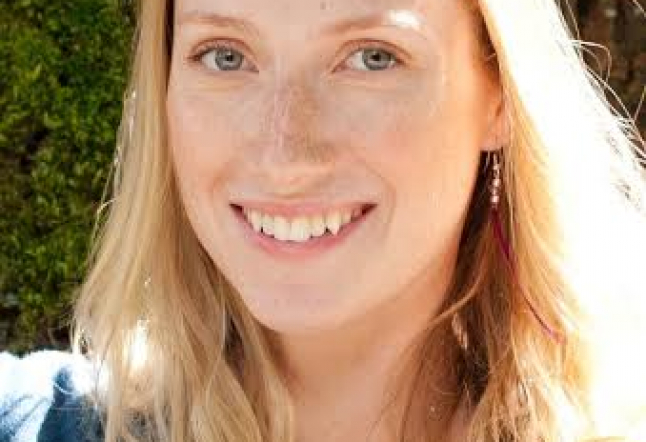 Karen McKinnon is one of Toronto's brightest yoga teachers. At a very young age, Karen began to search for deeper meaning, personal connection, and purpose. This searching lead her to the practice of yoga. When she was only 15, she read the book Yoga, Youth and Reincarnation by Jess Stern. She began her fascination with the mind-body connection, physical vitality, and reincarnation. She now spreads yoga all around Toronto, Canada, and her classes are filled with inspiration and deep yogic knowledge. Karen is an amazing teacher because she is truly rooted in her personal practice; her yoga practice is integrated into the way she lives.
To Karen, yoga is therapy, meditation, connection to spirit, and a playground. Yoga has helped her to navigate and process her emotions, open and heal her body, bring ease and insight into her mind, and find a deeper connection to Spirit.
Karen is certified as an Akhanda Hatha Yoga Teacher, Restorative Yoga, Therapeutic, and Ying Yoga. In her Akhanda Hatha Yoga classes, you will find a focus on asana (posture), pranayama (breathing techniques), kriyas (cleansing techniques), physical and energetic anatomy, and mantras (chanting). These classes include the traditional four paths of yoga: Bhakti (devotional or heart centered), Karma (yoga of service), Jnana (yoga of knowledge), Raja (yoga of meditation), and Ayurveda.
You can feel that Karen believes teaching yoga is truly a blessing. Her classes help people better understand their life or the world or aid in their discovery of new ease and joy in their body. Teaching yoga is part of how Karen shares her light and gifts with the world.
Karen teaches over 13 classes a week in the Toronto area. She is also a Reiki Master, which enables her to sensitively feel and work with the energy of the room as she teachers. You can feel the Reiki energy being shared when Karen offers hands on adjustments. Karen's classes are filled with wisdom, precision, and light.
Read an interview with karen mckinnon