evolution asia yoga conference 2018 in hong kong
Published: 11-05-2018 - Last Edited: 19-08-2021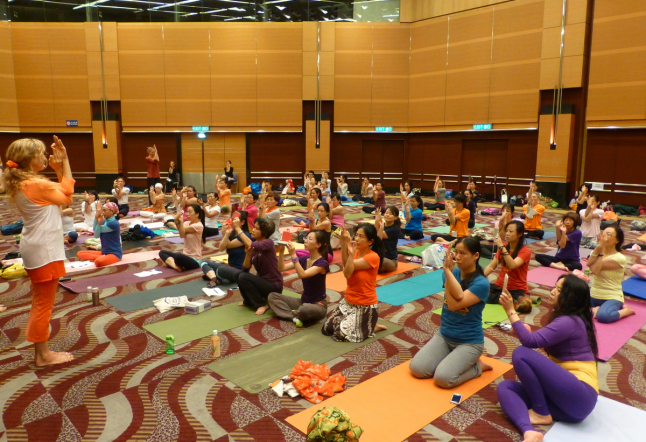 For the 11th time, Hong Kong will host the much anticipated Evolution Asia Yoga Conference (AYC), a gathering of yogis and yoginis from all over the world to share their love for mindfulness, health and wellness.
The event will take place June 7-10, 2018 at the Hong Kong Convention and Exhibition Center (HKCEC). With over 180 workshops and 50 Global Presenters this year, the Asia Yoga Conference will cover a variety of styles of yoga classes and workshops as well as a wide range of seminars and lectures on topics related to yoga and beyond.
This year among the faculty we will be able to practice with Ana Forrest, Colleen Saidman, Carolyn Cowan, David Swenson, Rodney Yee, Masood Khan to name a few. Whether it is Hatha Yoga, Vinyasa, Yin or Ashtanga that makes your heart sing, at Evolution you will be able to hone in on the one you like as well as explore new styles. As well as asana practice, there will be other wellness and healing lectures and talks covering Chakras, Meditation, Astrology, Aura Reading, Energy and Sound Healing, Anatomy, and Life Coaching.
As every year, there will be a number of community events open to the public. Not to mention you can enjoy an exciting fair showcasing yoga related goodies at very attractive prices.
Whether you are a teacher, a yoga enthusiast or a newbie you will find an activity for you to broaden your horizons and learn a host of new things that will make positive changes to your life.