como shambhala spa
Published: 20-11-2017 - Last Edited: 16-11-2022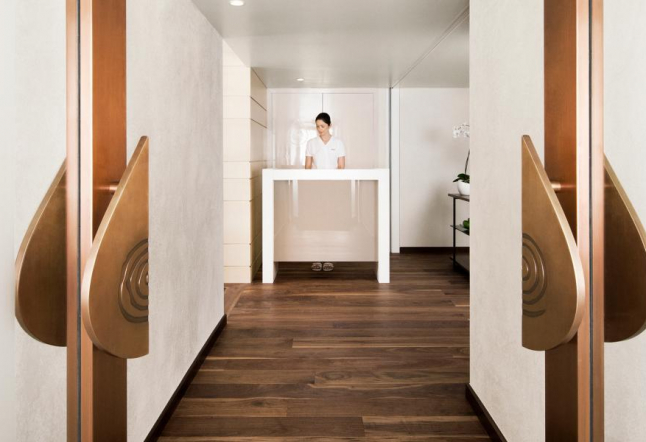 COMO Shambhala, the sister brand to COMO hotels, promotes a healthy way of living, learning and eating well throughout its stand-alone retreats and city spas.
Based just off Hyde Park in London, COMO Metropolitan established in 1997 is home to COMO Shambhala's city wellness retreat. They offer a holistic list of spa treatments as well as a fantastically diverse healthy menu (organic and locally sourced where possible) at their restaurant. It is clear from the approach at COMO Shambhala that this isn't simply an add-on to the hotel, but a representation of their core values as a brand.
The spa sits within the Hyde Park hotel, a small sanctuary nestled away from the busy streets of London. What stands out about COMO Shambhala is that they care about their integrity, their clients, and their staff. The host of long-standing patrons is testament to this, reflecting their welcoming and thoughtful approach to individual's needs. Some clients will even drop in just for some ginger tea, a moment of peace and a chat, no questions asked. This isn't just a spa, it's a place of healing and of learning.
You will find a variety of different treatments from permanent staff as well as world-renowned health experts who come as guest practitioners. You won't find any half-hearted hotel add-on treatments here, COMO attracts some of the top specialists in London as well as using a wide range of great (sustainably sourced!) products for the treatments.
The massage therapies available include deep tissue, shiatsu and Japanese acupuncture, carried out by expertly trained staff. The skill of the practitioners here is apparent in their attentive and intelligent approach. Yuki Nishkubo one of their Japanese acupuncture and shiatsu massage consultants has over 19 years of experience, having worked as an Acupuncturist and Moxibustionist at hospitals across the world. Her skills as a bodyworker are distinctive in her touch, a presence you can feel safe in, which is important when working with the subtle energies of the body.
COMO Shambhala also has a wider range of beauty and wellness treatments to choose from including facials, detoxifying baths, manicures and pedicures. A definite destination for the spa lovers in London!
Read next >> meditation: unlocked (m:u)