coffee luwak – kopi luwak
Published: 19-10-2018 - Last Edited: 12-08-2021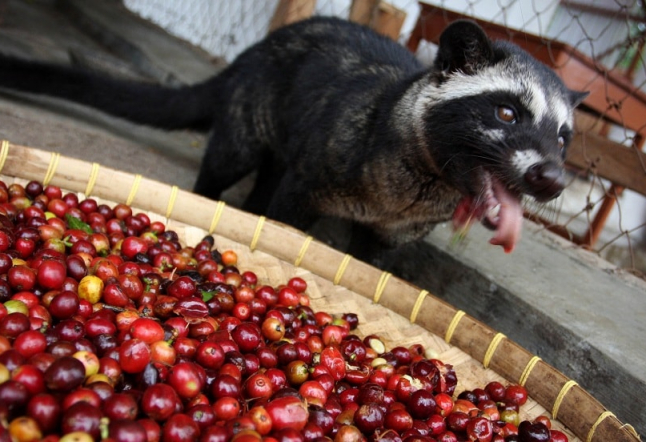 Kopi luwak, also known as civet coffee, is becoming a trendy new coffee option. The origin is closely related to the history of coffee production in Indonesia, dating back to the 18th century. Kopi luwak is quite rare due its uncommon method of production. Its coffee beans have been digested by an Indonesian animal called a civet cat and its feces are turned into ground arabica coffee.
Civet cats, known in Indonesia as luwaks, feed on only the ripest coffee cherries. After consumption, everything but the bean is digested and a fermentation occurs, giving the coffee its intriguing taste. Once collected, the defecated beans are wash, dried, pounded, sorted and roasted and ready to sell!
Retail prices range from €550/US$700 per kilogram. The short supply and high demand, paired with its unique taste and uncommon production method are the reason for its price tag.
It's important to pay attention to the coffee you purchase, as not all are authentic and cruelty-free. According to most-expensive.coffee, around 70% of civet coffee sold is not genuine. Additionally, farmers have found the demand to be so high they began to cage civet cats and exclusively feed them cherries for coffee production. The enslaved animals often fall ill or die.
If you're interested in learning a bit of history and spend a little extra on a unique taste and equally unique experience, there are plenty of places to try kopi luwak in Bali!


For more info on Bali's best spots for the modern yogi STAY | SPA | PLAY | EAT | SHOP | YOGA – Download our ULTIMATE BALI GUIDE for free.