vyayama
Published: 21-03-2019 - Last Edited: 11-10-2022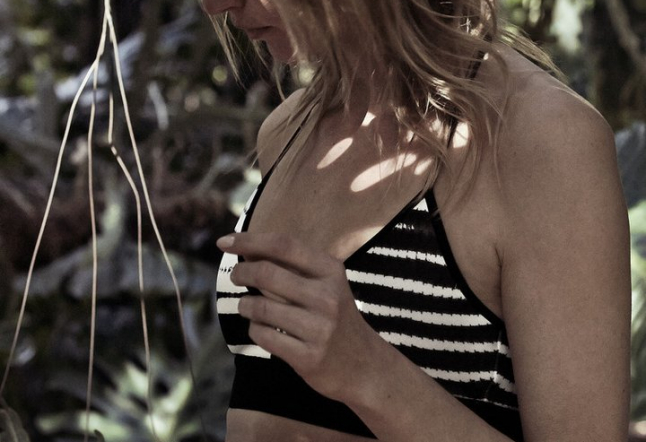 Movement and comfort is the defining quality of Vyayama clothes and aesthetic. The creation of Vyayama came about as the vision to provide natural alternatives to the synthetic activewear that is produced today. By holding these standards in the production of their clothes they show how mindfulness, quality, beauty, and joy can make all the difference in defining a brand.
Vyayama, pronounced 'vai-ah mah', is a 3000-year-old Sanskrit word that translates as: 'to move' and 'to tame the inner breath', a fitting name for a beautifully designed brand. Ancient texts translate the meaning of Vyayama as a movement designed to strengthen and stabilize the body. This translated into the making of exquisite clothing that is both elegant and tasteful.
Using sustainable fabrics that are crafted from farmed eucalyptus, the brand uses high-quality and innovative materials. This fabric is made to feel smooth, slimming and supportive on the body and is eco-awarded and certified as non-toxic, friendly for both the skin and the earth. The clothes are comprised of renewable fibers and materials that are among the softest and most high-performing in terms of moisture management, keeping you cool and comfortable.
Their materials are sourced from both the US and Europe and they believe in keeping their products responsibly produced, sustainable and made under the guidance of strict health and safety standards. Their global search for the right manufacturing team ended in Portugal, where the production of this quality fabric is handled and their unique vision was started.
Vyayama's collection of yoga wear is the perfect solution for any yoga practice, material that allows for movement, flexibility, comfort, and ease. The modern prints and patterns are beautifully designed and thought out, making these clothes suited to work as well as play. With their eco-friendly and sustainable practices, rest assured that your clothes do not cost the earth and put your trust in the quality and perfection of these designs.
Read next >> New Hemp Pants for Minawear