vegan paris eateries
Published: 07-02-2018 - Last Edited: 15-11-2022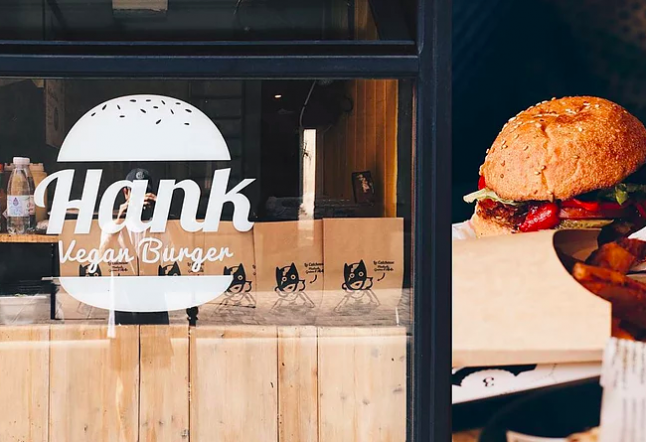 a tour of the best vegan restaurant sin Paris
The culinary capital of the world is stepping into the game. As the vegan lifestyle grows exponentially in popularity, in turn, pop-ups, cafés and restaurants spring forth in the herbivore scene. Here is a selection of the vegan eateries Paris has to offer, so omnis and vegans alike can indulge in one of the most divine, and indeed sacred, national cuisines.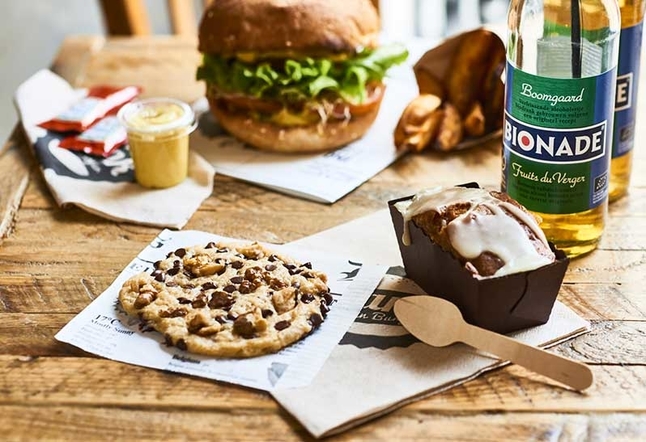 Hank Burger
This organic burger restaurant in the heart of Le Marais is an absolute must-visit. They offer five rather creative burgers, which vary seasonally, including toppings such as rocket and creamy fig sauce, marinated bell peppers and barbeque, and creamy mustard and alfalfa. They also have classic sides of wedges and slaw, all of which can be enjoyed as part of a set-menu with very competitive prices, joyfully dispelling the popular notion of vegan cuisine being very dear.
The atmosphere is really unique, contemporary cuisine in what feels a bit like your granny's attic with the upstairs seating area having a charming, chintzy, peeling-wallpaper aesthetic-joyfully incongruous! Wash down your meal with their selection of vegan and organic beers and wines and complete your meal with their daily desserts, including carrot cake, cookies and crumble.
55, Rue des Archives, 75003
hankrestaurant.com
PS/ do also check out 'Hank's Vegan Pizza' at 18 Rue des Gravilliers, 75003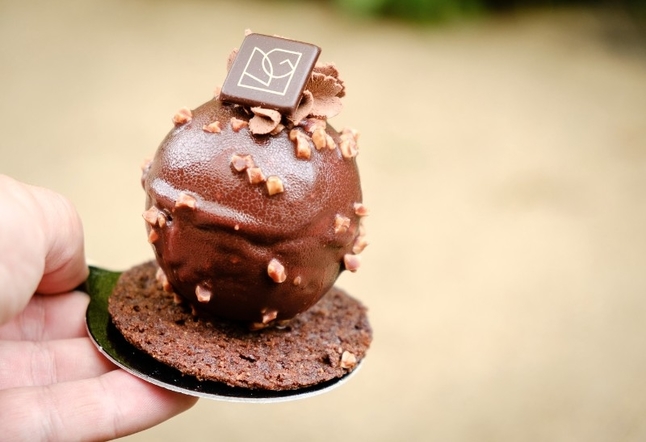 VG Pâtisserie
Also known as Pâtisserie Vegetale, this is the new kid on the block, having only opened in April 2017, offering the true vegan experience for pastry and haute cuisine lovers. No detail has been spared, with tiny art deco, gold-embellished chocolate squares adorning their fancy dishes. This café is certainly one to go to impress!
They serve all the classics, flan vanille, Paris brest, and forêt noire. I would personally highly recommend the tartelette noisette citron meringuée, being the appropriately grandly-titled, miniature lemon meringue pie, which has the perfect flavour balance of a rich, earthy hazelnut base, tangy lemon curd segments and a torched soft, cloud-like meringue. VG takes bespoke orders for gateaux, frangipane galettes des rois and even chocolate logs (bûches) for the festive season.
All the chichi pâtisserie aside, they also have the more quotidian bakes such as croissants, sacristains, pain au chocolat/pistache/raisins, various brioches and even the most lauded and elusive, macarons. After paying respect to the deceased greats in the nearby Cimitière Père Lachaise, refuel with a delicious espresso and some of the best plant-based pâtisserie cher Paris has to offer!
123 Boulevard Voltaire, 75011 – vgpatisserie.fr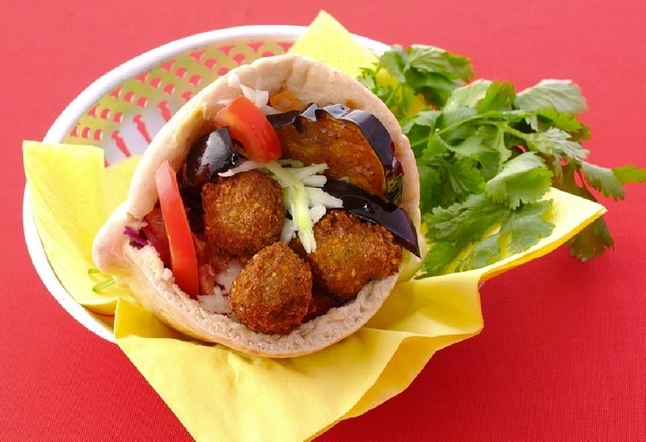 L'as du Fallafel
Translating as the ace of falafel, this tiny joint really nails Middle Eastern mezze this side of Jerusalem. Located in the Pletz, or Jewish Quarter of Le Marais, they offer a fully kosher menu of which the star is their freshly made falafel. You can buy a cone of around six falafel balls and snack on them or opt for the signature pita, replete with all the essential additions of red and white cabbage, tomatoes, grilled aubergine and cucumber which comes doused in tahini and chili sauce.
Wonderfully, they have retained the typically low kebab shop prices. The pita, which is fit for a meal, will only set you back 6.50€. This place is so popular there is always a queue snaking its way along the narrow, cobbled streets, and there is high demand for the small number of seats inside. Grab your pita to go and enjoy it on the bank of the Seine whatever the weather!
34, Rue des Rosiers, 75004 – vgpatisserie.fr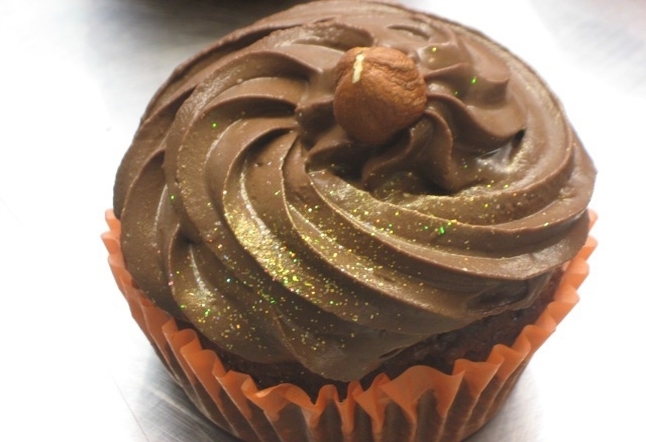 Vegan Folies
A stone's throw from the Panthéon, this swish little haunt is both a pâtisserie and lunch spot, offering organic sandwiches, soup, salads, quiches and lasagne. You can sip on your café au (plant-based!) lait, and thumb through their vegan and activist literature as you gaze at the many students wandering around this intellectual hub of the city.
When it comes to sweet treats, they certainly have a great choice on offer, from sponge cakes to tarts, gateaux and even pâtisserie specialities like a mousse-filled chocolate orb. Sample to your heart's content, they are all vegan, local and organic!
53 Rue de Mouffetard, 75005 – veganfolies.fr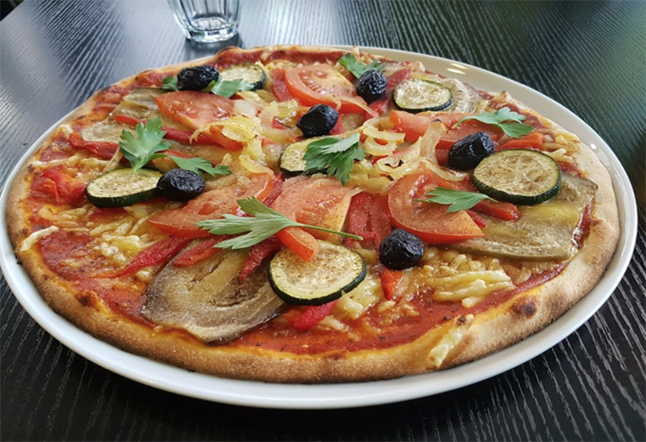 Veg'Art
Tucked away in the 11th arrondisement, this little organic pizzeria boasts a vast array of unusual pizzas. If you cast your eye past the slightly odd décor (I was drizzled on by the indoor water feature..), you can indulge in Veg'Art's bold selection of toppings including alternative chicken curry, the Greek (with aubergine caviar and homemade mozzarella) and the royale – a traditional French feast of seitan ham (*vegan), homemade cheese and mushrooms. The cheese is creamy and rich, the ham is smoky with a garlicky sauce, and all atop a delicious bready base.
Aside from pizza, they also have an à la carte menu offering burgers, samosa and salad, and a vegetable tart amongst others; they also have a selection of homemade cakes to complete your meal. The portion sizes are pretty generous and as they also offer takeaway you can bundle up your remains and gnaw on the crusts as you stroll along the Avénue de la République.
123 Rue Oberkampf, 75011 – vegartparis.com

Read next >> que faire si mon partenaire n'est pas sur un chemin d'éveil?