astanga yoga london
Published: 06-11-2013 - Last Edited: 16-11-2022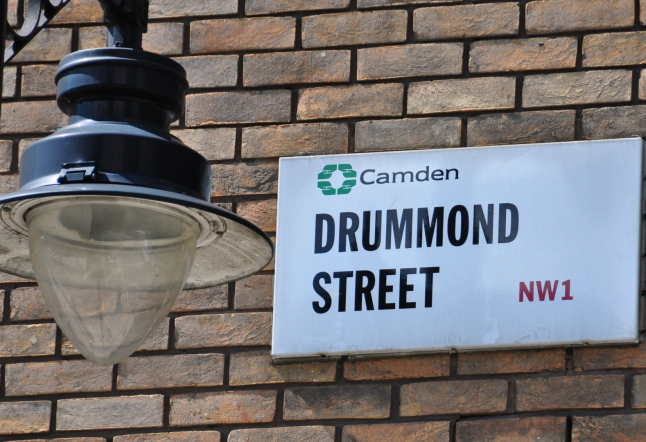 This is THE place to be for the devoted Ashtanga practioners. It may seem a bit daunting for some at first, but Astanga Yoga London (AYL, also called Dharma Shala) is at the forefront of the Astanga community in the country, and it is simply a welcoming, friendly place to practice. Forget about the fancy changing rooms, showers, the sweet candle scent and blissed out receptionist, this is possibly the closest experience to India and Mysore that you may have in London, if not Europe. The brightly coloured walls, warm, sticky air and proximity of bodies is a reminder that practice is just what it is. Come in, take your shoes off, put your mat down and just breathe.
The space is small – the main room holds up to 18 mats, and the 'finishing' room about 8- and given the popularity of the place, the 'rush hour' slot, 7-8 am, is often at full capacity. The room is mostly silent, respecting the 'Mysore style' tradition (a self led style of practice, originating in Mysore, south Indian city where the guru Sri K Pattabhi Jois lived and taught) and the sound of breathing provides a beautiful sonic backdrop.
Total beginners are always welcome, and the main teachers – Hamish Hendry and Anna Wise- will ensure that the basic principles of the practice are taught properly first before moving on to Surya Namaskar A & B – or sun salutations, which act -broadly speaking- as a warm up for the asana practice. Following the traditional method taught by the late Sri K Pattabhi Jois, postures are gradually added on, according to the student's ability and memory. Beginners, intermediate level, and teachers practice side by side, and there is always a sense of respect: of space, of being, of practice.
At AYL, there is a sense of focus, rhythm and discipline. Come here to learn Astanga as it is taught in Mysore. And perhaps, just perhaps, you may leave with a little more: indeed, a conscious Astanga practice where breath and movement are synchronised, could lead to deeper states of mind…
Hamish Hendry is one of the select few in the world to have been certified to teach Astanga yoga, and has been leading classes in London since 1999. He teaches with love and dedication, always paying attention to students' needs and abilities, and likewise, all the teachers at the shala have a sense of understanding and compassion. Explanation is offered when necessary and help (whether in a posture or verbally) always seems to come at the right time, yet without interrupting the natural flow of the class.
Located in Euston, Drummond street (another Indian fief – restaurants and shops galore), travel is incredibly easy. Students mostly come by bus, trains or tubes, and given its central location, one could easily walk or cycle. Parking is limited -and costly during the day- but scooters and cyclists will find space to lock up their bikes.
There are mats available to borrow but it is highly recommended to bring a towel as the practice does get very hot!
The website provides all the key information on the practice, tradition, teachers and practicalities.
There are regular beginners' courses at the shala and some philosophy classes on Friday evenings.
Read next >> otto haddad