confessions of a cheating yogini
Published: 23-09-2011 - Last Edited: 06-04-2022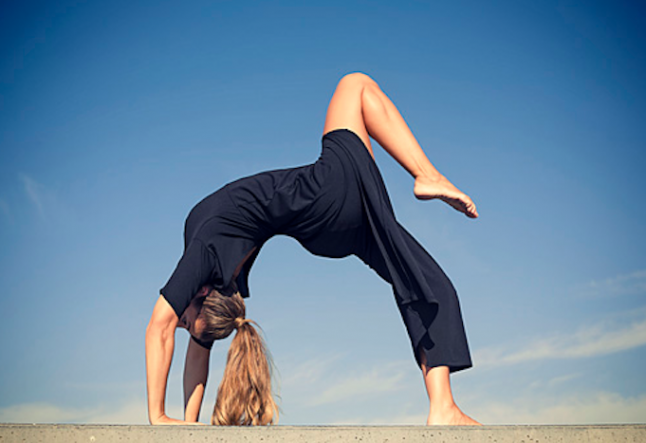 Cheating Confessions
How did it start? I can't really pinpoint one specific moment when I fell in love with Mat. It was the kind of a progressive infatuation—like you see in the movies.

First, Mat was just there every time I walked into the studio; consistent and steady. Mat greeted me with a heartfelt welcome.

He really wanted me there and shared in my energy.

Later, Mat would become my warm place to land; my place to be free and accepted.

I feel loved when I'm with Mat.

Oh so loved.

Me, a cheater? I never thought it would happen. I've always thought of myself as loyal, passionate, and honest.

And with Mat, I am all of these things.

But I guess that's something our relationship tested in me; something that came into question as our relationship progressed. Could I be strong?

Could I be loyal to something that felt so wrong?

And so I turned to Mat to find that part of me again.

I still don't think of myself as a cheater.

I actually think of myself as stronger and renewed.
I'm back to being me. I am in a better state of mind for having this love affair with Mat.
Mat and I have been seeing each other regularly now for about a year and a half.

I know you're wondering how any of this could have been happening when I was still spending most of my time with you.

But perhaps that points to the disconnect in our relationship.

Perhaps it explains why running to Mat every Saturday morning, and every Tuesday and Thursday night (for a ninety minute retreat to love and peace) became the only thing that kept me going.

The only thing I felt it was worth waking for.
Didn't you notice how clear-minded I was when I would return, literally drenched in the essence of Mat?

Mat held me up, kept me steady, and provided unconditional love and respect for my body even on the days when I didn't really feel it for myself.

Mat helped me find that steady place within.

Those are the days when I thought you would notice it written all over my face that I had found love, peace, and a new respect for myself.

But perhaps that is the very thing that kept your heart so distant from mine.

You couldn't see me as a strong, steady individual.

You saw me only as the weak figure that needed you to lean on.

That's how you wanted it. Little by little, Mat and I outran your race to destroy my self-esteem.

With Mat's uplifting energy, we persevered.

Now, you're the one left behind.


Look into this >>> Transformative Communication For An Extraordinary Relationship


With Mat I feel like I have a companion who will stick with me through the wavering days, and celebrate with me when I accomplish another goal on my journey.

And when I may just need a place to lay my heart and head to rest and reflect Mat is okay with that, too.

Mat provides all of this, which is something you could never do for me.
When I'm with Mat I feel free. I can breathe in the energy of the world around me, and let out all the poison I've picked up along the way.

Mat cleanses me with unconditional support and love.
I'm not leaving Mat. I'm not going to falter in this love affair that I've created. It's healthy, it's positive, and it's want I want.

You and I could never create the energy that I myself can create when I'm with Mat.

It's like I have a never ending supply of positive charge to give to the world after Mat and I are together.

The exact opposite of what I could give the world when I'm with you.
So please, let this broken relationship of ours go. Let its dwindling bits of poison disintegrate.

Please go, and try to find something for yourself that provides for you what Mat does for me. I can only wish that you too find peace, love, and understanding as I have found in Mat.

For I believe that all of us deserve to find a Mat in our lives; a place to lay our worries down and renew our sense of self-worth and respect for ourselves and the world around us.
Our relationship is over and I am now one with Mat.

One with myself again.

I shall continue on with this glorious journey of peace and acceptance, for I have found true and everlasting love with my yoga Mat.