yogahaven
Published: 20-01-2018 - Last Edited: 16-11-2022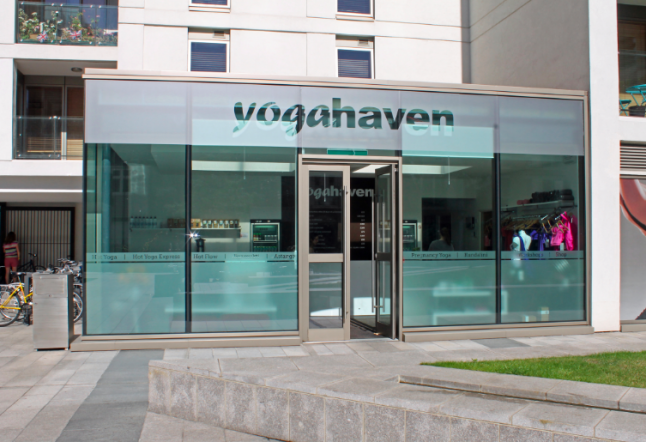 Keeping New Year's resolutions can be tricky. If doing more yoga is on your 2018 list then the 20 days of unlimited yoga offered at yogahaven is a fantastic refuge for your resolutions.
Their state-of-the-art chain of studios span London, Brighton and Birmingham, and cater for all abilities from complete beginner to experienced yogi. The hot yoga basics class or the cooler, Yin yoga classes are great options for those new to the practice. Respective instructors Sunita Devi and Emma Peel are attentive to both sensitivities due to injury and individual alignments, creating a distinctively inclusive and welcoming environment, which is perfect for any new, nervous yogis.
Those with more time on the mat can further challenge their practice with a hot flow or power hour class, with the month deal including all different types of classes.
From candlelit, 30-degree hot yoga to Laurent Roure's Saturday morning mindful class, described as a pajama party with yoga, yogahaven will challenge and develop your physical flexibility and mental strength. To add to temptation, the free towel-shower-shampoo mix offers first class cleanliness with plenty of lockers and hair-drying facilities.
Brand ambassador for Lululemon and yogahaven founder Allie Hill also runs a special teacher training course available to prospective yoga teachers and compulsory for all yogahaven teaching staff. This unique program was developed out of years of experimentation with the structure of the training, a two week intensive course hosted in either Morocco or Greece followed by weekends in a London studio.
So whether you want to take your skills from yoga-enthusiast to teacher, or simply dedicate more time to yourself this year, Hill's brainchild is quite literally a heavenly place to start.
Yogi Times had the pleasure of visiting yogahaven's Clapham Common studio at 63 Wingate Square, London SW4 0AF (020 8617 0027). The full yogahaven portfolio includes Islington, Richmond, Brighton, Birmingham City and Solihull.
Read next >> globe house yoga