larry schultz
Published: 01-04-2023 - Last Edited: 05-04-2023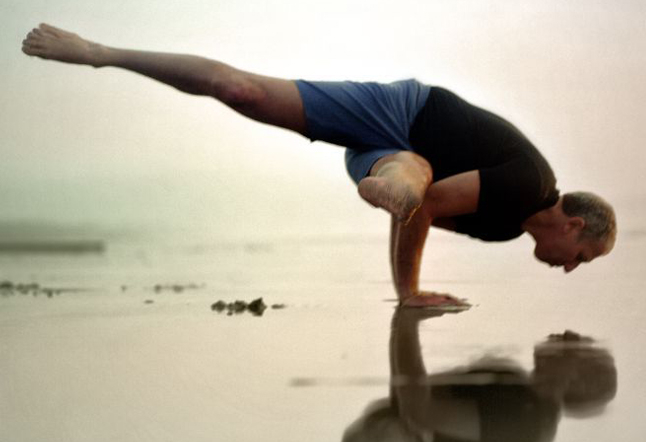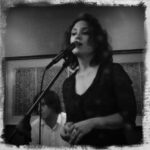 Deborah Crooks
Deborah Crooks is a California-based writer, singer-songwriter and performer. She has…
Larry Schultz (November 14, 1950 – February 27, 2011) was an American Yoga teacher. Schultz is primarily recognized as a creator of Power Yoga as well as Schultz's Rocket Yoga.
Also Read>>> Yoga Certifications
Rocket Yoga by Larry Schultz
Talk to almost any consistent yoga student – or beloved teacher – in the San Francisco Bay Area and you can almost bet they've taken classes with Larry Schultz at some point in their studies. And if they haven't taken one of his trademark Vinyasa Rocket classes, they've likely have heard about him. A maverick in the yoga community for his approach to both asana and business, Larry has built It's Yoga into one of the most successful and pioneering studios.
The tall, charismatic Texas native was among the first students of Mysore-style Ashtanga master Sri. K. Pattabhi Jois when Jois came to the states 25 years ago. Larry was also among the first of those students to take on teaching the system, the first to initiate revising the traditional Mysore system, and among the first to open a studio. It's Yoga was the third yoga studio to open in the Bay Area.

The studio remains at its original South of Market address, having grown into a serene and welcoming 5,000-square-foot studio offering daily classes, weekend workshops and more than ten teacher trainings per year. And, there are additional It's Yoga studios from Puerto Rico to Provo, Utah.
Despite his renown, Larry was accessible to his students and community. When he's not traveling, he teaches a daily class. He practices with many of his students, noting students' breakthroughs on and off the mat, and is a familiar face in his neighborhood.
Also Read>>> Yoga Teacher Training
Yoga on and off the mat is a model he learned in the early days of American Ashtanga. "Back then we were all living together. Pattabhi Jois was teaching in the living room," he recounts over coffee in a garden not far from the studio.
Larry first learned of yoga as a 29-year-old on a pivotal trip to the Caribbean. There he happened upon the sight of a yogi practicing outside. The yogi was Cliff Barber, a renowned Ashtangi who "lives in Greece under the stars practicing 4th series."
"I ran over to him and said 'Dude, what were you doing on that rock?'" remembered Larry. "He said 'Yoga, Ashtanga Yoga.' Out of the corner of my eye I saw he had a young girlfriend.

I interpreted it in my head that you could be healthy in old age and have love in old age. Most people who are old don't have health and love late in life. And that's what Pattabhi demonstrates. And Cliff demonstrated. And that's what I wanted."
Larry chuckled as he recounts where yoga first found him, and where it has taken him. "In the beginning, I was a terrible person. I had drug issues. I was unhealthy. That's why they called me 'bad Larry.' I was operating from a whole ego-based structure called 'me.'
Living in Austin, Texas, at the time, Larry found out that Jois would be visiting his home city within the next few months. He started practicing with a local teacher, and diligently studied with Jois when he arrived.

"Pattabhi said there were three kinds of yoga students," he remembers. "He told us, 'The first kind, all is coming seven years; the second kind, all is coming in 12 years; and the third kind, bad people.' He looks at me and he says, '25 years, all is coming.' I said Oh f***!

But I walked out and thought, well when I'm 56 my whole life is going to be completely different. And it is. It's remarkable."
Larry diligently practiced Jois' system for eight more years. His habits changed. He cleaned up. Wanting to share what he loved, he raised his hand to teach. And he did what was unthinkable to the traditionalists – he began to revise the system itself.
In terms of asanas, Larry's Rocket Yoga classes share many of the aspects of Jois' series. However, poses are introduced earlier. He's done away with hard adjustments, and he's made opening the joints before stretching the muscles a priority to avoid injury.
"I left the Ashtanga Mysore system but I still practice Ashtanga, I just don't see it like you." Larry continued, "Ashtanga for me is a science of sequencing breath and movement to create an effect.

The effect is transformation where you see growth in your life. You see change happening slowly. You see the shell chipping away and a new being emerge. And you learn to take that off the mat."
"It's all about learning how to sequence," he explains. "Pattabhi used to teach that. He'd say 'sixty minutes after you wake up, you do your practice. Then you go home, you eat breakfast. After, you take it easy, you take lunch, you take nap. Then you study, you write. Then 3:30-7:30, you earn your keep on planet earth. He lives in sequence."
"The Western sequence can't be the Eastern sequence. In the West, what we want is abundance of health, abundance of love, abundance of friends. We want abundance of time. In the East, it was a different theory. You were born a Brahmin and that's what you became.

All is coming is your evolution, how you want to be, how you want to see eternity, how you want to grow with your community. All is coming is not a black Mercedes. It's not enlightenment. But we do have the power to transform our miserable self into a positive self."
As Larry explained this, the thread of commitment to sequence that runs through his personal practice, his trademark Rocket Yoga classes, the weekly class schedule, the widening circle of It's Yoga studios and the effect they're having become very clear. "Yoga ultimately is a socialization tool," he says.
Also Read>>> Online Yoga Classes
"First you have to learn it for yourself and love yourself on a day-to-day basis. Then it's about service. The planet wants us to serve each other. We're all miniature versions of Gandhi and Mother Teresa, all those great examples. But most people don't know how to share what they love."
"When yoga came to the West, I had the good fortune to find a great teacher, the best teacher for me, and to grow because of the practice," he concludes. "A lot of people don't have that. My vision is to have yoga all over the planet and to make it safe and effective."
You also might like this Interview with Dino Magnatta on his Eco Retreat in Bali