genius cafe
Published: 24-03-2017 - Last Edited: 30-03-2022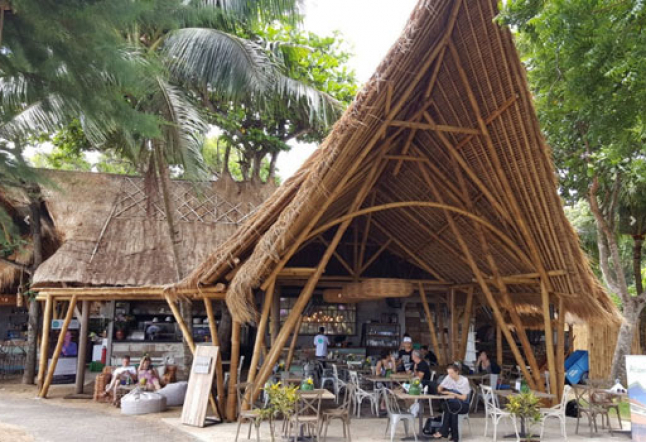 Genius Cafe offers all you could ever need. Situated at the beach in Sanur, it has beach benches and bin bags and regular dining tables in the open air cafe! Smooth music and smiling staff make you feel welcome immediately.
Opening the menu reveals all different flavors and options in coffee, juices, smoothies and dishes that make you want to order everything!

It is hard to even choose your coffee; should you try a cappuccino with cashew milk, latte with almond milk, or iced latte with coconut milk…
For food, you get overloaded with a large variety of vegan or vegetarian dishes.

From smoothies, to breakfast bowls, to salads, to raw delights and chocolate snacks, to soups and noodles…

They've got it all, and even perfect to your taste; fresh, vegan, big portions and super, super tasty!
Not only are all of Genius Cafe dishes delicious, they are beautifully served, as if an artist is in the kitchen and taking all of his or her time to create an Instagram-deserving plate.

Colors everywhere and all ingredients are worthy of being placed in the dish.

Your eyes just keep following the waitress serving dishes to customers, and checking the menu to see what dish that must have been.
I will be back, probably on a Friday afternoon, when the live band is playing, or just only for a fresh coconut with lavender and dragon fruit.

Genius Cafe is Open: 7am to 9pm everyday
For more info on Bali's best spots for the modern yogi
| STAY | SPA | PLAY | EAT | SHOP | YOGA |