cheong fatt tze blue mansion penang malaysia
Published: 28-04-2022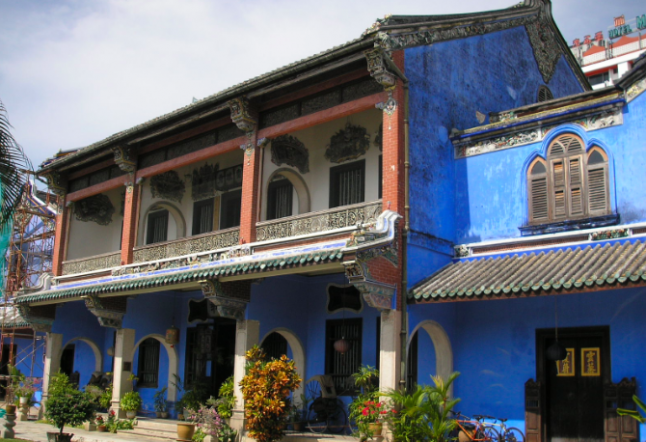 Blue Mansion Penang
Boutique hotels are always on our route when exploring new territories, as they offer a unique experience of the local culture. CHEONG FATT TZE – Blue Mansion Penang is no exception.

Legendary in the annals of Penang Island, Malaysia, "La maison Bleue" (the blue mansion) stands graciously in the middle of the cultural center of UNESCO world heritage site of George Town for over 135 years.
Powerful man of his time, CHEONG FATT TZE had built the house of his dreams to raise his family and give it as a legacy to his sons.

Acquired in 1990 by the new owners, architects Mr and Mrs Loh, it took 6 years of intense research and renovation of the dilapidated mansion to turn this unique property of 18 beautifully suites, 5 courtyards, a small pool, and 220 windows onto an outstanding boutique hotel of heritage and elegance.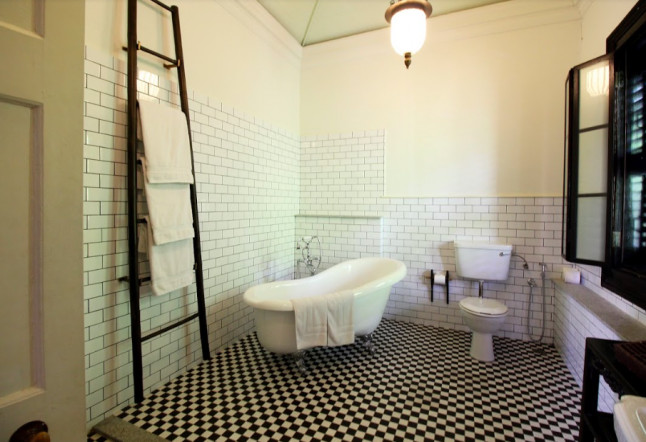 While the floor plan of the house is essentially Chinese, the overall effect is very eclectic 19th century, with very spacious suite style guest-rooms, black-and-white checkered tile bathrooms, gothic windows, Scottish cast iron balconies, and all original Stoke-on-Trent tiles.
On the second floor you'll find a fine dining restaurant called INDIGO (just like the color used on the walls) where history meets Asian fusion cuisine, offering the opportunity to dine in the former private quarters of Cheong Fatt Tze himself.

If you are lucky, vibrant and helpful Ong, the restaurant manager, will give you as a dessert, an entire legendary speech on how gold might still be hidden in the walls of the property.

You can also take the official tour of the house, scheduled 3 times a day (11am, 2pm and 3.30pm).
As lovers of architecture and traveling in style through history, La maison bleue has earned its place in the YOGI TIMES boutique hotel guide and is a must experience one-of-a-kind family owned hotel to put on your list if you intend to visit Penang Island.
Blue mansion penang back garden area video