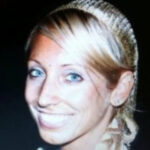 Kelly Sha
As a yoga instructor, I believe that everyone can benefit from the practice. My goal is to make yoga accessible to everyone, and by modifying any postures and practicing around your own speed, you ought to be able to reap the benefits of yoga.
At Modo Yoga in Victoria, British Columbia, I received my 500-hour certification in yoga instruction. Additional training in Modo Flow and Adjustment has given me a better understanding of how our bodies differ as we keep moving through our lives. In addition, I have completed a 50-hour Modo Calm training course. Breathwork and ease are key components of this lovely fusion of restorative and yin yogas.
A variety of studios and also open air yoga with animals have been part of my journey.
My students have benefited from my enthusiasm for the natural world and all its inhabitants.
Teaching allows me to grow and develop professionally, and I'm always looking for new challenges.
In addition to online classes, you'll find me teaching regularly on Zoom.