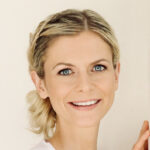 Joanna Hunt
Joanna Hunt is a best-selling author, a working mother's coach, an international yoga teacher, and a source of inspiration for mothers all around the world. Joanna has a Master's degree in Counselling and 1000+ hours of Meditation and Yoga Teacher Training.
She has helped over 1,700 people globally and has a particular healing process for families. She's appeared on the BBC, The Independent, Hello! Magazine, Wanderlust, YOGI TIMES, Sheerluxe, and Yogi Times University, among other publications.
Joanna helps Mamas reimagine parenthood so they can confidently pursue their own path, and her best-selling book, Find Your Mama Groove, is a poignant reminder to Mamas that when they feed themselves, everyone benefits!