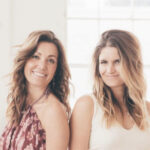 Britt Deanda Tara Schulenberg
This is the story of two best friends who are both high-vibrational lifestyle experts and also happen to be yogis who practice Kundalini yoga.
As a result, we are devoted to helping folks just like you achieve a life of high vibration that they can't even handle... except, of course, like a boss who's super zen!
When we went through the trials and tribulations of life's trials and tribulations, we discovered the high vibrational ideologies and applied them to our own lives, which was the culmination of our journey through difficulties, heartbreaks, and loss.
With the help of these techniques, we are now able to navigate the ups and downs of life with ease, grace, and an impartial mind. It requires a lot of time and effort, but it's worth it in the long run.
1 Articles Published
|
Follow: