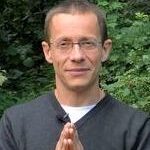 Ubiratan Gonzaga Silva
Bira is an author, a Yoga instructor and the creator of the Ancient School of Yoga. He spent 18 years in spiritual practices, and his life in the Himalayas brought him into contact with yogis of profound knowledge.
He already gave classes and workshops in Spain, Scotland, England, Ireland, India, Germany, Brazil, Greece, Russia, Holland and Belgium.
He is currently giving classes in Germany. For more info about his Online courses and guided meditations, visit the website.
1 Articles Published
|
Follow: