Jen Posner
Jen Posner grew up in New York City where she began her professional life as a successful Public Relations consultant. After several years running her own agency, PB&J Public Relations, Jen followed her heart across the country to Los Angeles where she shared her PR skills with the fashion and entertainment firm People's Revolution.

It was in her next role that she discovered her passion for working with children, using her marketing talent to connect artists of all disciplines with children in hospitals. During this time with The Art of Elysium, struggles surfaced in her personal life. Accepting a challenge to practice yoga every day for one month, Jen experienced a transformation within herself. Motivated by her desire to work with children, she made the life-changing decision to share yoga with others. Within three months she had become a fully-certified yoga teacher and set out with the clarity of purpose that comes from realizing a dream.

Jen's journey was inspired by her plan to teach yoga to children living in orphanages. Since 2008, she has travelled extensively throughout India and South-East Asia, providing hundreds of children and their families with the opportunity to practice yoga, create art and speak English. The payment she has taken from the journey is all in karma; the orphanages and villages where she teaches are some of the poorest in the world.

Now based back in the United States, Jen has combined the best of her talents as a marketing consultant for yoga studios and natural therapy businesses. Her clients benefit from the time she has spent teaching and traveling in India, Bali, Thailand, Laos, Cambodia, Vietnam, Singapore, Malaysia, Vanuatu, Australia and New Zealand and studying at spiritual englightenment centres.

Jen continues to follow her dreams by traveling, working with children, and teaching yoga and draws daily inspiration from her firmly-held belief in the transformational healing power of yoga.
http://www.serenityflowsyoga.com/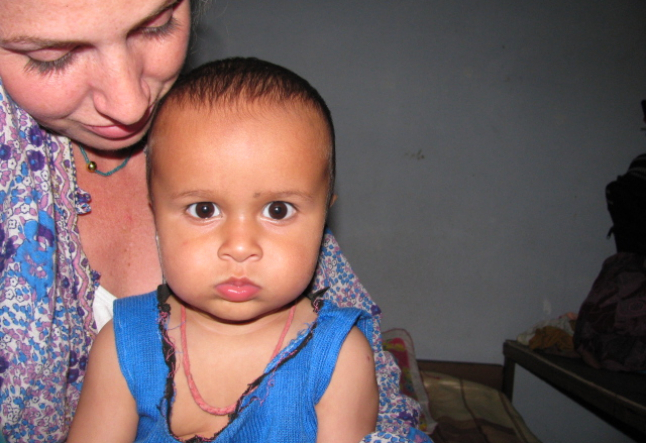 a new perspective Every day in India alters me in some way, teaches me something...
January 19, 2012
•
7 mins read
•