DR. JEREMY BROOK
Dr. Jeremy Brook is a Los Angeles Chiropractor whose mission is to create excellence in human performance and elevate consciousness in how we approach life... in the way we breathe, move, feed our body and mind, rest, and connect to others! To get supreme results he incorporates the disciplines of chiropractic and yoga to make sure your spine, body, and mind are aligned.
Dr. Brook understands the necessary components required in achieving optimal health. His perspective stems from a background involving yoga, college athletics at UC Irvine, and biology. This perspective allows him to truly offer people a way to find balance within, while creating a body that is strong and flexible and exploding with "motion for life." After graduating from the University of California at Irvine in 1996 with a degree in biology, he entered Palmer College of Chiropractic-West, one of the world's most prestigious chiropractic schools. It was there he earned the Virgil V. Strang Award for philosophical excellence and the Chiropractic Advancement Award for his graduating class.
He has spent years sitting in meditation, practicing on the yoga mat, getting and giving adjustments on the chiropractic table, and cross-training on the beach, to equip himself with the tools necessary to make himself strong to endure the highs and lows of life's challenges.
In 2001, Dr. Jeremy Brook opened The Life Center Chiropractic( TLC), a unique healing oasis that incorporates specific scientific chiropractic adjustments with yoga. It is no surprise that Olympic athletes, pregnant women, students, martial artists, and yoga masters go to TLC to get their spines aligned and nervous systems "turned on." TLC was created with the sole purpose and intention of providing a home for those who choose to master the art of self-healing and exploration.
Dr. Jeremy Brook is also a Certified Chiropractic Wellness Practitioner (C.C.W.P.) through the International Chiropractic Association Council on Wellness Science. This practical research and science-based program addressed important health issues such as wellness-based nutrition/hygiene, wellness based exercise/fitness, and wellness-based stress reduction/positive mental attitude development. This program is THE backbone for the scientific validation about the link between the spine, the nervous system, and total health.
Recently, Dr. Jeremy Brook received a Certificate of Proficiency in the Webster protocol, a specific chiropractic sacral analysis and adjustment designed to reduce the effects of sacral subluxation/ SI joint dysfunction. This protocol is especially effective for pregnant mothers to ensure a properly moving spine and a healthy functioning nervous system throughout their pregnancy.
For fun, Dr. Jeremy Brook can also be found teaching Yoga Anatomy at Exhale's Center for Sacred Movement.
1 Articles Published
|
Follow: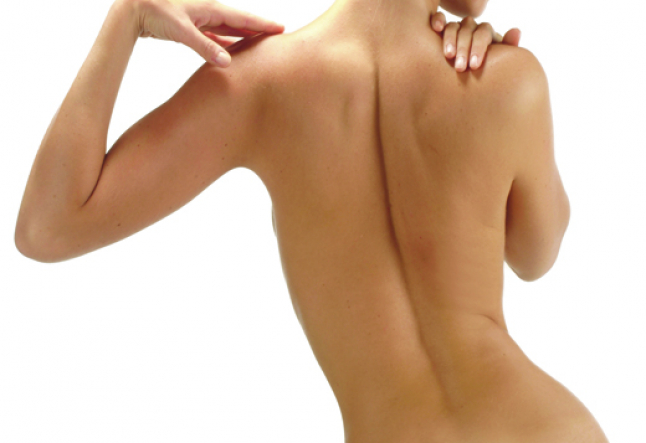 keeping your bill of health clean as a whistle A healthy spine is undoubtedly the center…