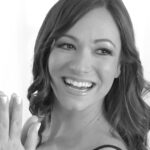 Anna Stathopoulou
In the early stages of her medical career, Anna quickly realized that she had a passion and admiration for holistic healing.
In addition to studying & practicing Western Medicine, Anna has studied Traditional Chinese Medicine, Integrative Nutrition, Acupuncture and Yoga.
Anna's drive is fueled by her passion to help people transform their lives via a holistic approach to healing & achieving optimum health.
Proper nutrition, movement, meditation, and giving back to the world are the key success factors for a healthier body, mind and soul.
Anna is a world traveler; she has lived in 5 countries within continental Europe, North America and Africa.
She loves experiencing new cultural and culinary experiences with her husband.
1 Articles Published
|
Follow: