where bali meets authentic Indian cuisine
Rize Café restaurant is an undiscovered culinary gem that artfully combines the vibrant flavors of Bali with the authenticity of Indian cuisine. As ardent food enthusiasts, we've traveled the globe in pursuit of exceptional dining, and Rize unquestionably stands out as a hidden culinary treasure.
An Authentic Home-like Ambiance of Rize café
Upon entering Rize café, you are immediately wrapped in an atmosphere of simplicity, warmth, and the delightful sensation that you just got home!

The restaurant's skillful blend of contemporary aesthetics with traditional Indian and Balinese elements creates an inviting and authentic space.

Its open design invites you to dine amidst nature, elevating the overall experience with a color scheme of natural shades.

Whether planning a romantic evening, a special celebration, or a casual outing, Rize provides the perfect backdrop for your dining desires.
Also read >>> Best chocolate in Bali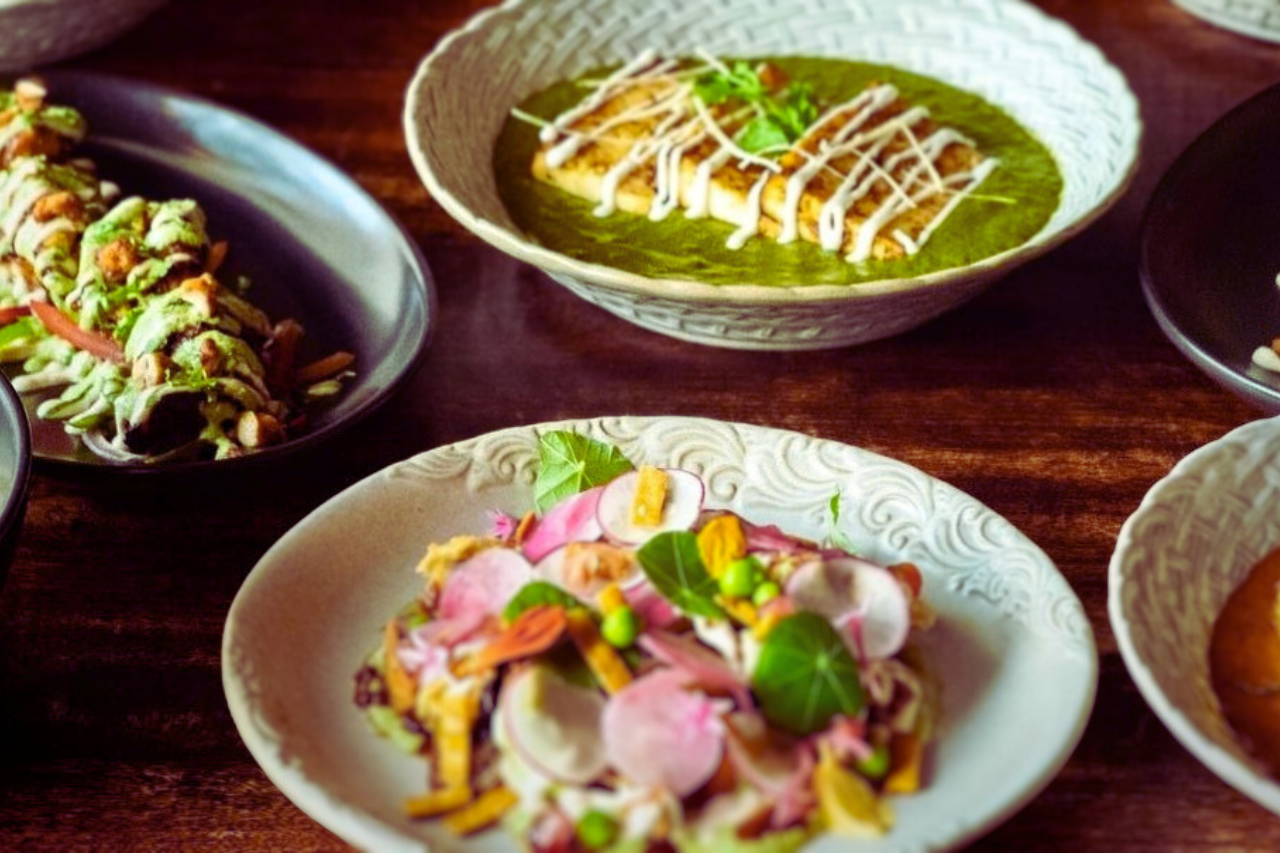 Attentional Service
At Rize café, dedicated service is not merely a promise; it's a living reality. The staff embodies the essence of Balinese hospitality, displaying unwavering dedication to ensuring your satisfaction.

Notably, they greet you by name, cultivating a personalized and welcoming atmosphere.

Their steadfast commitment to accommodating dietary preferences and special requests further enhances the charm of this exceptional restaurant.
Culinary Delights of Rize café
The heart and soul of any restaurant reside in its menu, and Rize unquestionably excels in this regard.

Guided by the owner and her Indian-born mother, the culinary team has meticulously crafted a menu that pays homage to local ingredients while embracing the rich tapestry of Indian cuisine.

Each dish is a harmonious blend of sweet, savory, and spicy elements, creating culinary experiences that beckon you to return for breakfast, lunch, or dinner.
One standout dish is the tantalizing Samosas, a tribute to tradition that requires your attention. Similarly, the Masala Dosa is delicious and a local favorite, especially among the regulars.
For those seeking vegetarian delights, the Chana Batura, Palak Paneer, and Vegan Makhani offer authentic Indian flavors that genuinely satisfy.

The Breakfast Omelette is a uniquely crafted twist on the classic omelet, infused with aromatic herbs that elevate it to extraordinary.

And then there's the incomparable Chai Latte—an addictive delightful beverage, expertly blending spices with a hint of sweetness, an authentic Indian classic.
In Short
Rize café restaurant in Bali is a culinary sanctuary that excels in every facet. Its ambiance, impeccable service, and delectable menu offerings make it a must-visit destination for those seeking an extraordinary dining experience within a beautifully simple setting.

Rize effortlessly encapsulates the vibrant food cultures of both Bali and India while delivering a world-class culinary journey.

A plus for us is that the owners of Rize restaurant exhibit an exceptional commitment to detail, consistently gracing the establishment with their presence and active involvement.
Unsurprisingly, Rize proudly claims a coveted spot on our list of Bali's top 10 restaurants, so look no further than Rize for an unforgettable gastronomic time in Bali.
YOGI TIMES overall Rating: ★★★★★
*Please note that this review reflects our personal experiences and individual experiences may vary.
We wholeheartedly encourage you to embark on your culinary voyage at Rize to craft your impressions of this remarkable establishment.
Jl. Pantai Pererenan No.150, Badung, Indonesia, 80351 | +62 811-3884-446 | Map me | IG – @rize.bali | FB – rize bali