zen zafu
Published: 19-11-2012 - Last Edited: 17-12-2022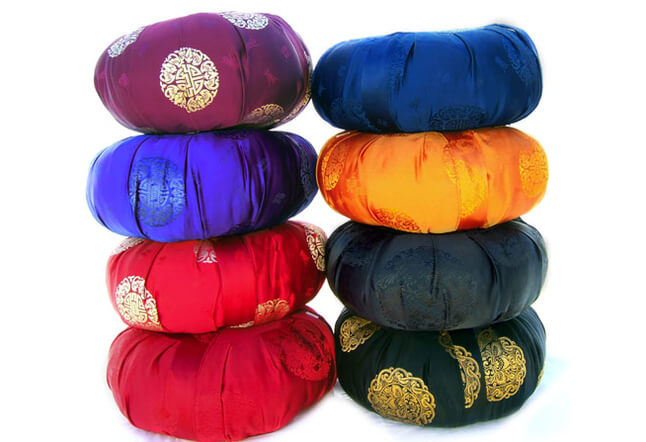 These intricate Zafus, or round sitting cushions, are created by the monks of Drepung Loseling Monastery in Katmandu, Nepal. The money raised by selling these cushions is used to sustain their community and feed refugees who have been exiled by the Chinese occupation of Tibet.
These cushions can be used during a yoga practice, during meditation, or simply as another fun seat option for a living space. With multiple options of different colors, it's easy to find one that fits your style. The covers are removable making it easy to switch it up.
Taraluna's is Green Business certified by Green America. Known for their excellence in quality standards, Green America ensures companies are not only environmentally responsible but also a model for ethical change.

Taraluna has also received approved member status with Co-op America and Gold level certification with GenGreen. Now, you can feel good about your purchase, knowing it is being used to greatly improve communities across the globe.
Read next >>> the red rock rishis – the beginning is near & lotus eyes