your children will raise you
Published: 31-12-2012 - Last Edited: 26-10-2022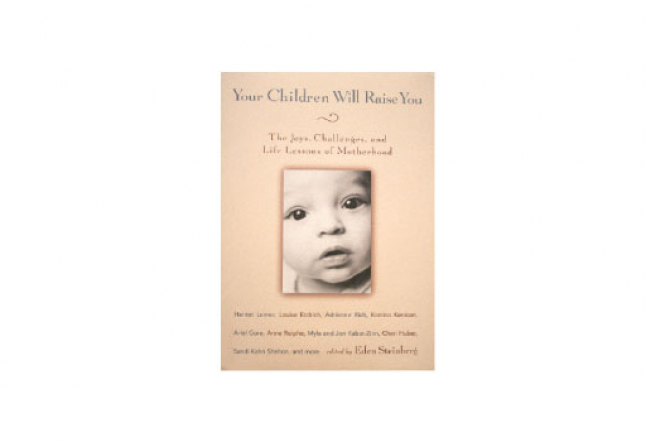 If one were to believe Hollywood and Hallmark commercials, upon giving birth you're not only handed a baby, but also a lifetime supply of confidence, wisdom and patience. However, for many women, the identity crisis that accompanies such a profound change can be lonely and baffling.
As Eden Steinberg – an editor at spiritually-oriented Shambhala Publications – says in her introduction, "We write the books we need to read," (or, in this case, edit) which is why she assembled this book of 24 essays on the "tumultuous inner experience of being a mother." The book contains contributions by such notable women as Adrienne Rich, Louise Erdrich, Harriet Lerner and Cheri Huber. Your Children Will Raise You is divided into four parts: "The Reality of Being a Mother," an honest look at the actual physical experience of motherhood; "The Inner Work of Motherhood," about its spiritually transformative nature; "Why Is Being a Mother So Hard?" which examines motherhood in a more sociological context; and "Finding Balance," a list of specific techniques to do just that.
Like the actual experience of motherhood itself, the essays vary in tone from humorous (Carolyn Magner Mason's "˜My Daughter at Fourteen') to poignant (Erdrich's "˜Writings From a Birth Year') to unflinchingly raw and powerful (Rich's "˜Anger and Tenderness'). Reading Your Children Will Raise You is like eavesdropping on a conversation between the closest of friends. And, even better? You no longer have to worry about tracking down the perfect Mother's Day or baby shower gift.
Read next >> mommy yoga