stewart gilchrist
Published: 31-08-2017 - Last Edited: 16-11-2022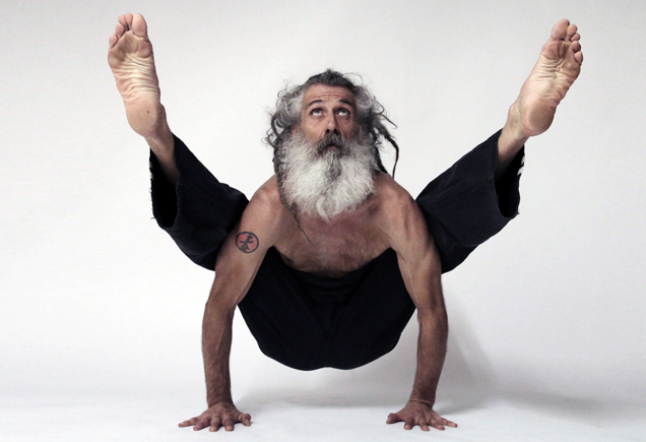 Well known on the London yoga scene for his challenging, and invigorating classes, Stewart Gilchrist offers up something we are all looking for in our practice: authenticity. Interweaving the asana practice with insightful, sharp and honest narrative Gilchrist grounds his classes in Yoga with a capital "Y"- No butt-toning, get your workout in rhetoric here (although these may be welcomed by-products of a dedicated practice!)
In fact Gilchrist openly questions the direction yoga is taking in the West, asking his students to really check in with what yoga is and what yoga is not, a welcome reminder of the importance of seeing it as more than only the asana practice.
The individual attention afforded to each student in class highlights Gilchrist's skills as a teacher as he adeptly whirls around the room offering firm, hands-on adjustments, spotting a misplaced hand or crooked hip from across the room. Although his classes are known for being strong, he conducts practice with such grace of character that, as a student, you feel not only safe but invigorated, happy to follow him on this journey of discovery.
A touch of humour threaded throughout the practice leaves spirits high, and Gilchrist's often self-depreciating jests are a far cry from some of the more rigid, serious approaches that advanced practitioners often fall into.
To be found at several studios across London (Indaba being the one where I first discovered his Yogasana classes) Gilchrist's thought-provoking commentary alongside a strong practice is not to be missed!
Read next >> jaime tully