yoga searcherÂ?: made by yogis for yogis
Published: 22-09-2014 - Last Edited: 26-10-2022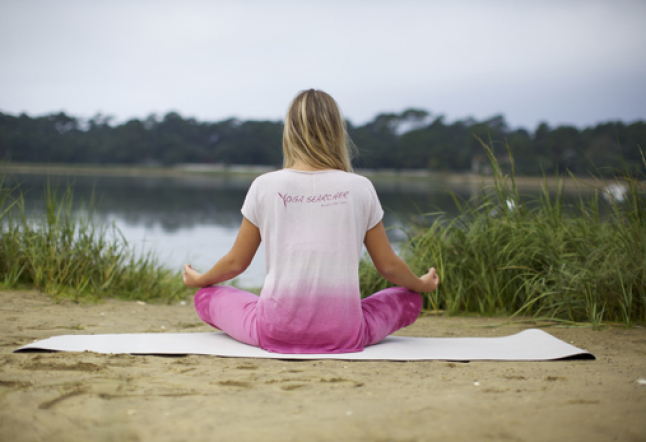 Yogi Times is always on the lookout for special items that combine a little retail therapy with smart and savvy ways to spend money. Thanks to the overflowing abundance of beautiful clothing and accessories on the market, our search is an easy task. So, we test, try, wash, and use whatever we find, then report back to you with (what we hope is) valuable feedback.
We love Yoga Searcher for the quality, design, and the people behind the company. Good friends and co-founders of Yoga Searcher, Sandrine Schiele and Bénédicte Peroz, share a common interest for beautiful things that don't harm the planet.
While creating their line of yoga clothing for on and off the mat, they made sure to stick with beautiful and natural fabrics – such as bamboo, cotton, wool, linen – and use only natural dyes and pigments. All clothing is manufactured in Europe in their ECO-TEX certified workshops (meaning the creation process is clean and green) with fabrics that are tested without environmentally harmful substances.
When these several French talents united to spread the joy of yoga and the lifestyle which flows from it, we were given timeless styles (both modern and uncluttered) and seamless clothing for optimum comfort. Yoga Searcher clothes are for assanas (positions) but also for everyday life.
Read next >> nourishment "deep sleep" essential oil