yoga quota
Published: 31-08-2017 - Last Edited: 16-11-2022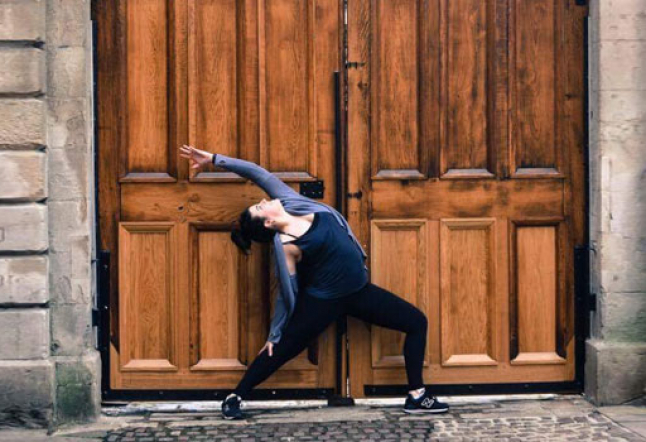 Normal
0
false
false
false
EN-US
JA
X-NONE
/* Style Definitions */
table.MsoNormalTable
{mso-style-name:"Table Normal";
mso-tstyle-rowband-size:0;
mso-tstyle-colband-size:0;
mso-style-noshow:yes;
mso-style-priority:99;
mso-style-parent:"";
mso-padding-alt:0cm 5.4pt 0cm 5.4pt;
mso-para-margin:0cm;
mso-para-margin-bottom:.0001pt;
mso-pagination:widow-orphan;
font-size:12.0pt;
font-family:Cambria;
mso-ascii-font-family:Cambria;
mso-ascii-theme-font:minor-latin;
mso-hansi-font-family:Cambria;
mso-hansi-theme-font:minor-latin;
mso-ansi-language:EN-US;}
Yoga Quota, is an Oxford based studio and U.K wide charity bringing soulful, intelligently sequenced classes to those who may need it most. For every 50 people who walk through its studio's doors, Yoga Quota provides a class for a disadvantaged group, embodying the essence of a yoga practice in its very nature.
Set up in 2014 by Anne Mundy, an engineering graduate from Cambridge, Yoga Quota gives the gift of practice to those who do not traditionally have access to it, having worked in the past with women's refuges, refugees and children with autism to name a few. Their studio itself is an incredibly welcoming and nourishing space, which attracts some of the best teachers in Oxford. The classes feel grounded and well thought out, with interesting sequencing, and the commitment of the teachers to their own practice really shines through in the ways in which they teach.

Set above Turl Street Kitchen (soon to move to a new location nearby) the space is light and airy, with wooden floors and an old fireplace adorned with plants, candles, and trinkets, an atmosphere which encourages relaxation from the moment you step through the door. The relatively small class sizes (4-12 people) have resulted in an intimate feeling studio, which really has time for its students as individual practitioners, something that is apparent in the warm relationships between teachers and students.
Yoga Quota offers a range of classes including vinyasa, power, ashtanga (once a week) and yin as well as many workshops. A particular favourite of mine is the Yin and Tonic class held once a month, a 90 minute yin class with massages in each posture to help ease the body in using delicious smelling oils and beautiful mantra chanting (it's advisable to book well in advance as spaces fill up quickly for this juicy class!).
Read next >> inhere meditation studio