the tadasana festival of yoga
Published: 02-05-2012 - Last Edited: 03-11-2022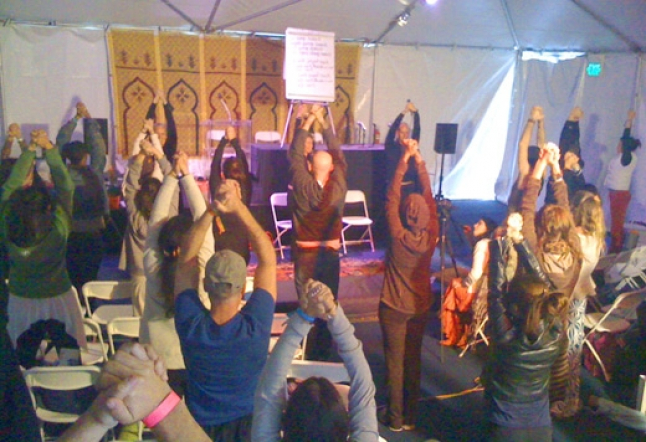 The Tadasana Festival of Yoga & Music was held during Earth Day Weekend in beautiful Santa Monica, CA. Over sixty teachers offered a bevy of classes and workshops with live, in-class musical performances by talented artists from around the world.
The Tadasana Village, located at the edge of the beach facing the vast, sparkling Pacific Ocean, featured five themed yoga tents; The Daily Love Lounge Lecture Dome, art gallery, chill zones, a yummy organic food court, and a bounty of booths offering all sorts of eco-friendly goods and services.
A typical day began at around 8am with leisurely beach strolls, fresh blended smoothies, organic breakfasts and of course, yoga of all types. Early risers attended Tadasana morning meditations and throughout the day, yoga enthusiasts indulged in inspiring classes, workshops and lectures.
One of Santa Monica's leading yoga studios, NAAM Yoga, was represented by instructors Chris Merill & Courtney Miller who taught a Universal Kabbalah class. Participants learned star pose, among many others, which brings the sun's powerful creative energy forefront. Pictured above, star pose is especially potent when performed outdoors under the full light of the sun.
Some other Tadasana moments include a heart in a rock reflecting the light of the sun and a beautiful arrangement created by an anonymous artist.
Read next >> trüyoga