rise up
Published: 04-11-2012 - Last Edited: 26-10-2022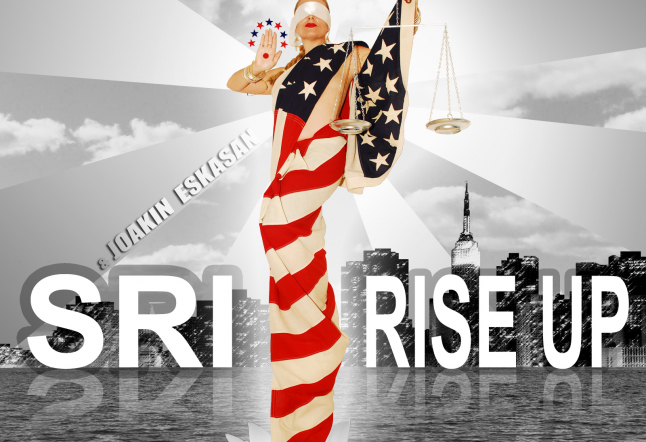 RISE UP feat. Sri – is a must-have for the socially-aware yogi's playlist. This pumping political-yet-spiritual dance track takes on topics of Wall St excess, energy independence, universal healthcare, rising college loan debt and social equality, culminating in one love: all we need to make the world a better place.
Evocative, cathartic, anthemic, RISE UP manages to take on these weighty topics yet leave you feeling positive, empowered and proud to be a part of the human race. Musically eclectic, part punk rock part electronic dance music, midway the track features the Chandra mantra (dadhishamkha tusharaabham…) to the heal financial and physical ailments of the material world, as well as classical Indian (literal) dance beats and vocal overlays in Bhairav raga. The video is a perfect visual enhancement to the song, and will bring both a smile to your face and tears to you eyes.
Los Angeles-based DJ Joakin Eskasan and Sri Keshava (of Taal Dance co, and former bands Baby Gopal and Shelter) have created a uniquely American song, with an undeniably universal message.
Read next >> Kidz Superfood