yoga mayu
Published: 30-03-2013 - Last Edited: 09-11-2022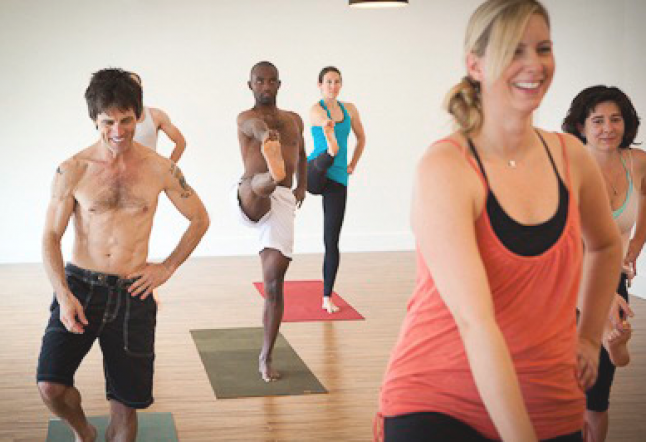 Many yoga teachers dream about opening a studio of their own. Gizella Donald, with the support of her husband, Robert Donald, made that dream come true in 2008.
Yoga Mayu is a sweet little space nestled on the edge of the Mission and Potrero Districts, predominantly a progressive Vinyasa yoga studio in San Francsico, drawing its influences from Ashtanga and Hatha traditions, it offers a variety of yoga classes from knowledgeable teachers such as Benjamin Leslie, James Doherty, Leigh Ferrara, Roy Gan, Jacqui Rowley to name a few.
Students who are new to yoga will appreciate Gizella's depth of experience and limitless patience. She began her studies at the Sivananda Yoga Center in San Francisco over two decades ago. Her devotion to teaching yoga also offers a challenge for more experienced practitioners.Leigh Ferrara
They offer a weekly beginners series that provides new students with the basics of hatha yoga step by step, how to stay safe in a pose, develop strength, balance, and techniques to quiet the mind.
If you're looking for an elegant space with no-nonsense yoga in San Francscio, and a genuine and personal approach, you've found it. The Yoga Mayu community opens its arms to any and all from near and far.
Read next >> muse-see-ems san francisco